Welcome to our weekend property digest, where we bring together the best houses for sale (or rent) that we've unearthed across the world. Among this week's discoveries is a renovation challenge in the Sicilian hills, and a coastal retreat in Denmark.
Crumbling Noto estate, Sicily, Italy
3 bedrooms; €850,000 via Italy Sotheby's International
Hankering for a meaty project to sink your teeth into? This Sicilian estate is set in the hills above Noto, and has fallen into disrepair, but it doesn't take much imagination to see its potential. The bones of the old farmhouse are good, and it comes with several terraces and courtyards that branch off its empty rooms. A new guest house venture? See for yourself.
Modernist Chicago home, Illinois, USA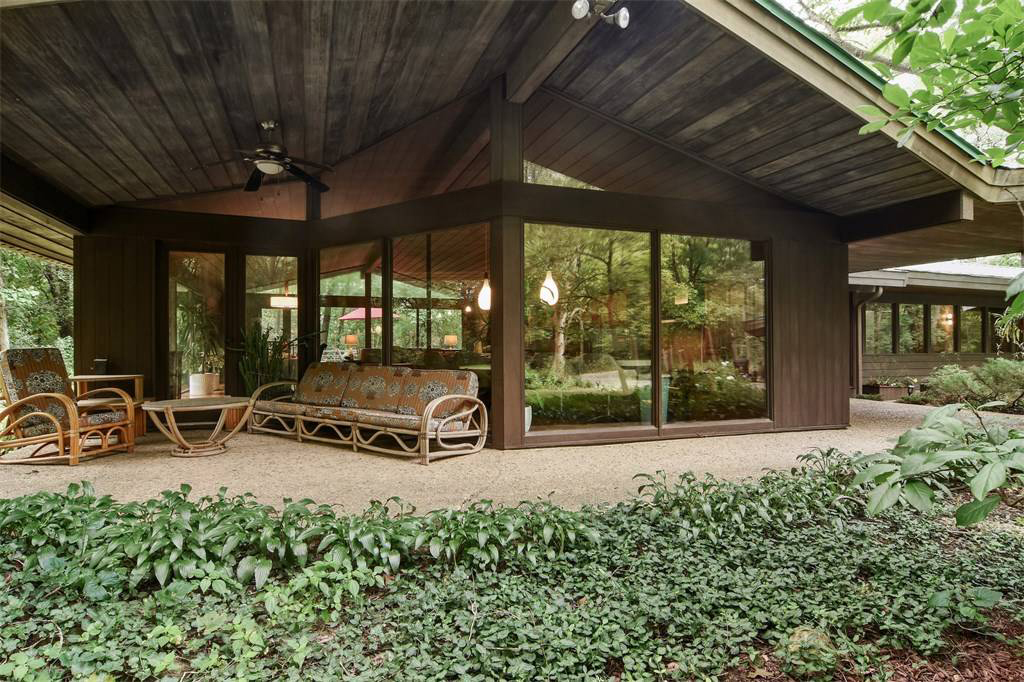 6 bedrooms; via Jameson Sotheby's International Realty for $770,000
Midcentury modernism has been perfectly preserved inside this Barrington property, in the suburbs of Chicago. While it doesn't have a big-name architect behind it, the design does borrow some of Frank Lloyd's best principles, including a flowing floor plan, floor-to-ceiling windows and a huge natural stone fireplace, which informally divides its soaring Great Room. Take a look inside.
Hilltop Marseille home, Bouches-du-Rhône, France
4 bedrooms; via Espaces Atypiques for €1.75m
VM House was designed by architect Eric Castaldi in 2003 and sits on the hillside above the Bay of Marseille. Every room in the airy, light-filled French property has huge sliding glass doors that open its interior spaces to vast decks and sea views. Swimming lengths in its cliffside pool will never be a chore while gazing at the spectacular scenery. See for yourself.
The Woodhouse, Jutland, Denmark
3 bedrooms; via Urlaubsarchitektur from €890 per week
Jutland is something of a playground for architect Søren Sarup, who has designed a number of contemporary holiday homes around the Danish peninsula. The freshly completed Woodhouse is a contemporary rustic retreat, with a soaring timber trussed ceiling, expansive outdoor decks and views of the surrounding woodlands from every room. See inside.
Victorian house with its own private oasis in London, UK
7 bedrooms; £1.895m via @themodernhouse
This Victorian London property might look conventional from the street, but it hides a surprise. The house's fresh, contemporary interiors are orientated towards the verdant garden oasis designed by Todd Longstaffe-Gowan. Hidden in this dramatic space are reclaimed ruins, a pond filled with water lilies and a pottery studio.
Read next: 10 of the most unusual London homes for sale right now