Students at the University of Toronto's architecture department might have noticed something different about its glass-fronted Daniels Building this week – it looks like it is filled with stones.
Artist Susan Dobson has created the site-specific panoramic mural at the building in collaboration with the Daniels Faculty of Architecture, Landscape, and Design, dubbed Back/Fill (2019). It is displayed as part of the month-long photography festival, CONTACT.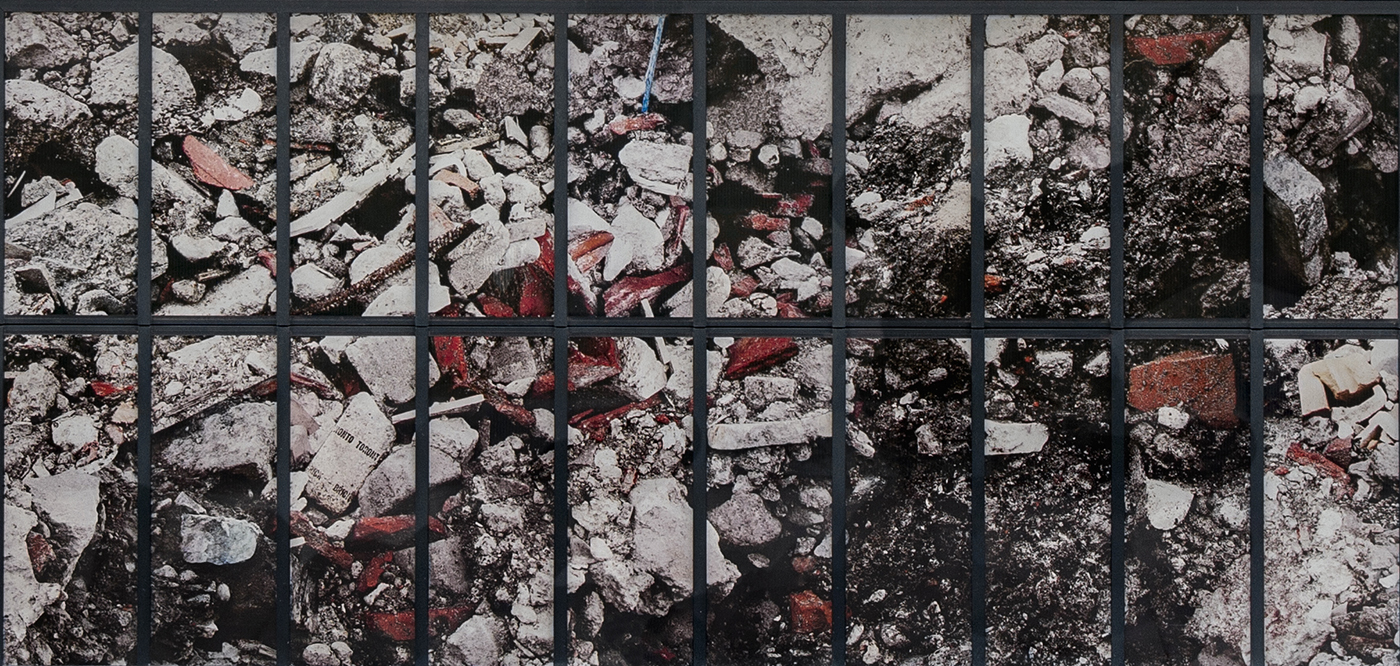 Dobson digitally stitched together images of rubble dumped at Toronto's Leslie Street Spit to create the colossal image. It stretches between two sloping earth walls that bookend the building's new glass facade, creating the illusion of backfilled material.
A series of large-scale photographs have also been mounted inside the Faculty building that explores the cyclical nature of the built environment and its phases of demolition, construction, preservation and renovation.
Back/Fill runs until 12 July at 1 Spadina Crescent, Toronto M5S 2J5
Read next:  Tour the eerie abandoned mining town of Pyramiden