It takes more than just a great line up to create a truly exceptional music festival.
Location is king at this crop of European and North American events, where you'll find yourself roaming everything from a 15th-century castle to a former industrial steelworks and even a volcanic chamber.
Here are 10 of the best music festivals for architecture lovers.
Primavera Sound
Parc Del Forum, Barcelona, Spain; 30 May – 3 June
Spanish staple Primavera returns to Barcelona's sea-facing Parc Del Forum in early June to showcase breaking artists and globally-renowned names. Venues include the Herzog & De Meuron-designed Forum building (home to Museu Blau) and two stages set beneath the dramatic solar pergola (also a functioning photovoltaic power station). The party continues in the Raval neighbourhood of the architecturally-blessed city, with the Centre de Cultura Contemporània de Barcelona inviting acts into its courtyard.
Don't miss its sister festival NOS Primavera Sound, which kicks off in Porto from 7 – 9 June.
Who's playing: The War on Drugs, Father John Misty, Björk
UVA
Descalzos Viejos SL, Ronda, Spain; 8 – 10 June
Returning for its second outing, UVA festival takes over a 15th century cliffside monastery, now converted into a vineyard. There's plenty for music lovers, with three stages on offer, and also a visual arts programme. Festival-goers that want to soak up some of Ronda's architecture are a ten-minute drive from Puento Nuevo – which stretches across a 120-metre chasm.
Who's playing: African Acid, Call Super, 2 Bit Crew
Secret Solstice
Reykjavík, Iceland; 21 – 24 June
Three days of mythologically-inspired, carbon-neutral festivities take place across manmade and natural spaces – in Reykjavík and beyond – all under the 24-hour sunlight. Partygoers can venture beneath the surface of Europe's second largest glacier, or step into a volcano's magma chamber some 400-ft beneath the earth for two intimate gigs.
Who's playing: Stormzy, Slayer, Bonnie Tyler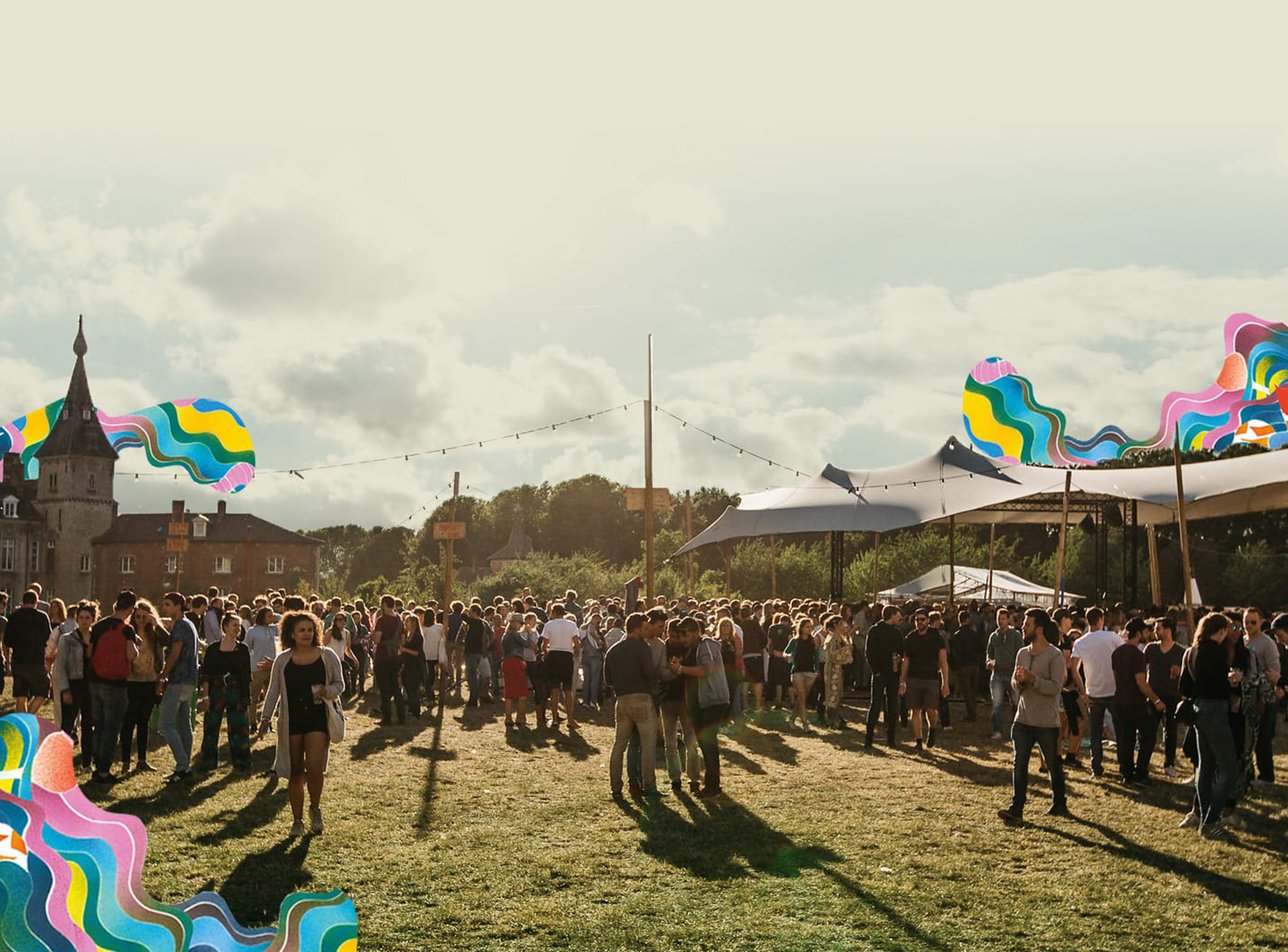 Paradise City
Kasteel van Ribaucourt, Perk, Belgium; 29 June – 1 July
Belgium's Paradise City offers both architectural and environmental credentials, hosted in the grounds of a 15th century castle and run on renewable energy. Once you've finished taking in the extensive grounds, Kasteel van Ribaucourt is half an hour from Brussels, where you can soak up the Art Nouveau architecture.
Who's playing: Laurent Garnier, Omar Souleyman, Jayda G
Terraforma
Villa Arconati, Milan, Italy; 29 June – 1 July
Milan's Villa Arconati is home to three days of music, workshops, lectures and site-specific installations hosted in the woods surrounding this Baroque palace. Terraforma's festival organisers are committed to helping restore the villa's historic garden and labyrinth, and put emphasis on sustainability and reducing waste. Structures are crafted by up-and-coming architects, and made mostly out of wood, with extra material reused elsewhere around the festival.
Who's playing: Donato Dozzy, Jeff Mills, Powder
Colours of Ostrava
Dolní Vítkovice, Czech Republic; 18 – 21 July
Independent, genre-blurring shindig Colours of Ostrava takes over the vast Dolní Vítkovice industrial site. It boasts re-worked blast furnaces, gasometers, mines, iron and steel works that make up 20 novel stages. And should any ravers desire respite, there's a cafe set 80m above ground. Options for those with vertigo include a wine bar set in a bunker and an interactive exhibition inside a former energy exchange.
Who's playing: Grace Jones, Jon Hopkins, N.E.R.D
Moondance
Fortress Kamerlengo, Croatia; 9 – 11 August
One for the techno-heads, Croatian festival Moondance is now in its 6th edition and brings together a stellar cast of underground techno artists and after-parties. As with previous years, Moondance is taking up residence at a 15th-century castle on the UNESCO protected island city of Trogir. As well as the main arena, the fun spills onto the water via boat parties and spreads amongst the Renaissance, Baroque and Romanesque buildings of the municipality.
Who's playing: Dystopian, RØDHÅD, Radio Slave
7001 Festival
Bunker 7001, Berlin, Germany; 17 – 19 August
Immerse yourself in the industrial surrounds of a former military bunker, at Berlin's new 7001 Festival. Planned as an emergency shelter for the GDR Interior Ministry, in case of nuclear war, the abandoned barracks will now be home to three days of techno. Visit now, ahead of the bunker's rumoured conversion into a tech centre.
Who's playing: Antigone, Disco Boxer, Shlomo
End of the Road
Larmer Tree Gardens, UK; 30 August – 2 September
Nestled into the Dorset countryside, the Grade II-listed Larmer Tree Gardens were first opened to the public as a Pleasure Ground for entertainment and enlightenment in 1880, presaging this well-loved carnival of music and arts. As well as bucolic beauty, the site offers a chance to get better acquainted with Victorian architecture including an open-air theatre, Roman Temple and colonial-style pavilion – and a roaming peacock or two.
Who's playing: Vampire Weekend, St Vincent, Yo La Tengo
Oasis Festival
Fellah Hotel, Marrakech, Morocco; 14 – 16 September
Situated between Marrakech and the Atlas mountains, Fellah Hotel – a luxury music and wellness resort – is set to host boutique electronic rave Oasis Festival. It offers attendees the opportunity to dance through the night to acts such as DJ Koze and recuperate during the day in the hotel's swimming pools, yoga and reflexology facilities. Fellah is also just 10 minutes drive from Marrakech for those looking to explore the city.
Who's playing: The Black Madonna, Avalon Emerson, DJ Koze, Jessy Lanza
Read next: 9 musicians' homes you can visit