It is all about excess inside new Montreal bar Vinvinvin, designed by local studio Ménard Dworkind, which is decked out in bold bursts of colour.
The La Petite-Patrie haunt is inspired by its liquid wares, which range from wines and ciders to imported Eastern European and Nordic kombucha. Their ingredients and broad colour spectrum are expressed in the palette used across the ground-floor bar.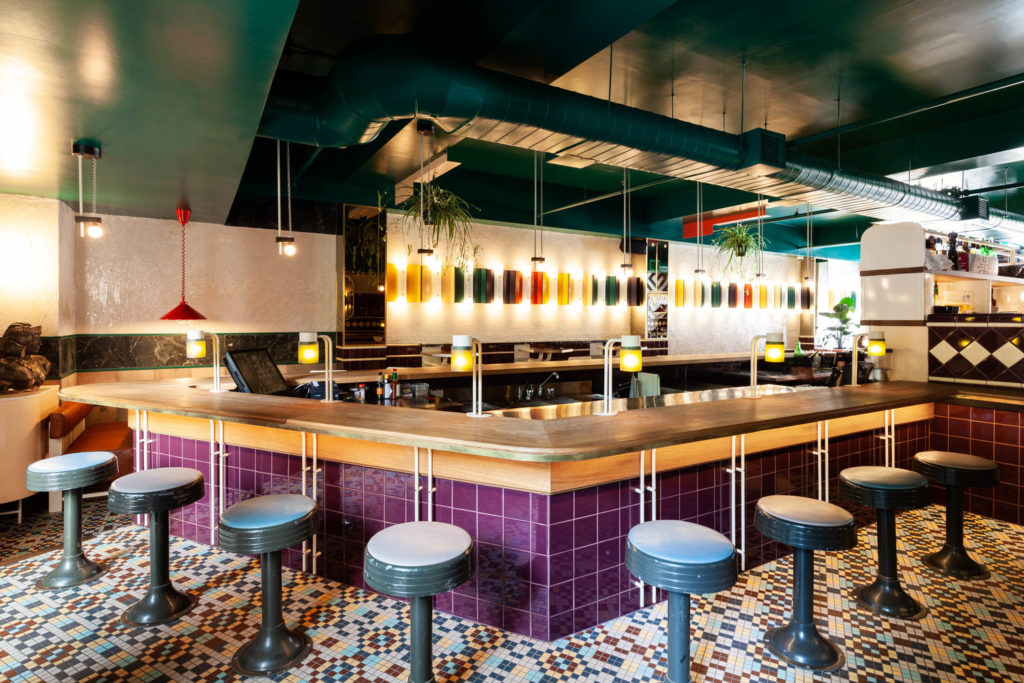 The studio has installed a central wood-topped bar to anchor the space, which is informally divided via the use of wooden flooring on one side and mosaic tiling on the other. Vinvinvin's French vibe – expressed via wine coloured subway tiles on the walls – is further exaggerated by its contrasting teal ceiling.
Meanwhile, wooden tables and chairs, inset with geometric designs, put a modern spin on the rustic furnishings found in other French eateries and bars across Montreal.
Vinvinvin's expansive wine list is divided up by palette, rather than colour, with chef Marina De Figueiredo serving up small plates such as fried oyster mushrooms with sour cream, grilled asparagus and marshmallow tomato and garlic crisps.
1290 Rue Beaubien est, Montreal, QC H2S 1T9