Art lovers can get their hands on Michelangelo's sprawling former Tuscan farmhouse, which has hit the market for €7.5m after a revamp.
Incorporating a tower built in 1047, the Chianti villa was bought by the Sistine Chapel painter in 1549 and remained in Michelangelo's family for over 300 years. Its present owners have sensitively restored the artist's home and its period features.
Unfortunately, there aren't any original frescoes by the Florentine artist inside the 10-bedroom, stone villa (his designs for St Peter's Basilica at the Vatican probably took priority over home improvements) but there are plenty of ornate touches.
Rooms feature vaulted and beamed ceilings, and colossal stone fireplaces with seating nooks. Cool terracotta tiled floors and white walls blend traditional and contemporary styles. Arched doorways lead through the 12,916 sq ft Italian property's ground floor spaces, including the kitchen where you'll find an original stone hearth and basin.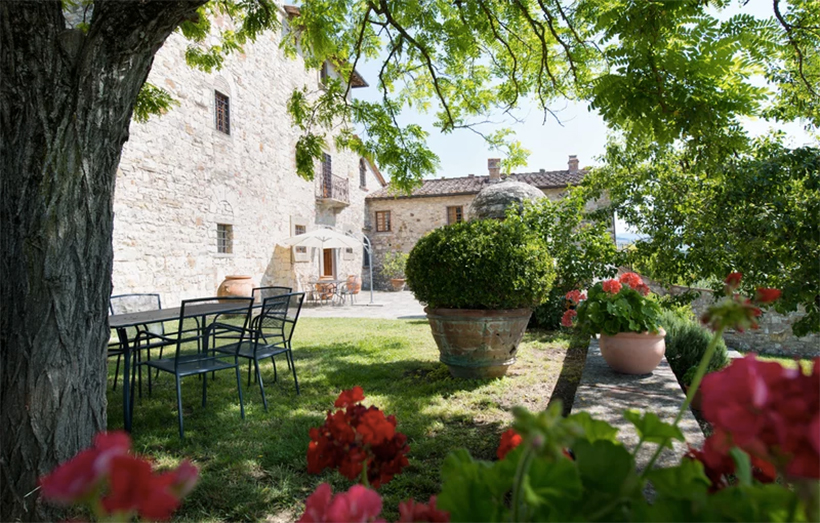 An added perk? The original deed Michelangelo signed for the Tuscan property is included in the sale, via Handsome Properties International, and it comes with 6 acres of grounds planted with cypress and olive trees.
Read next: 9 famous artists' studios you can visit