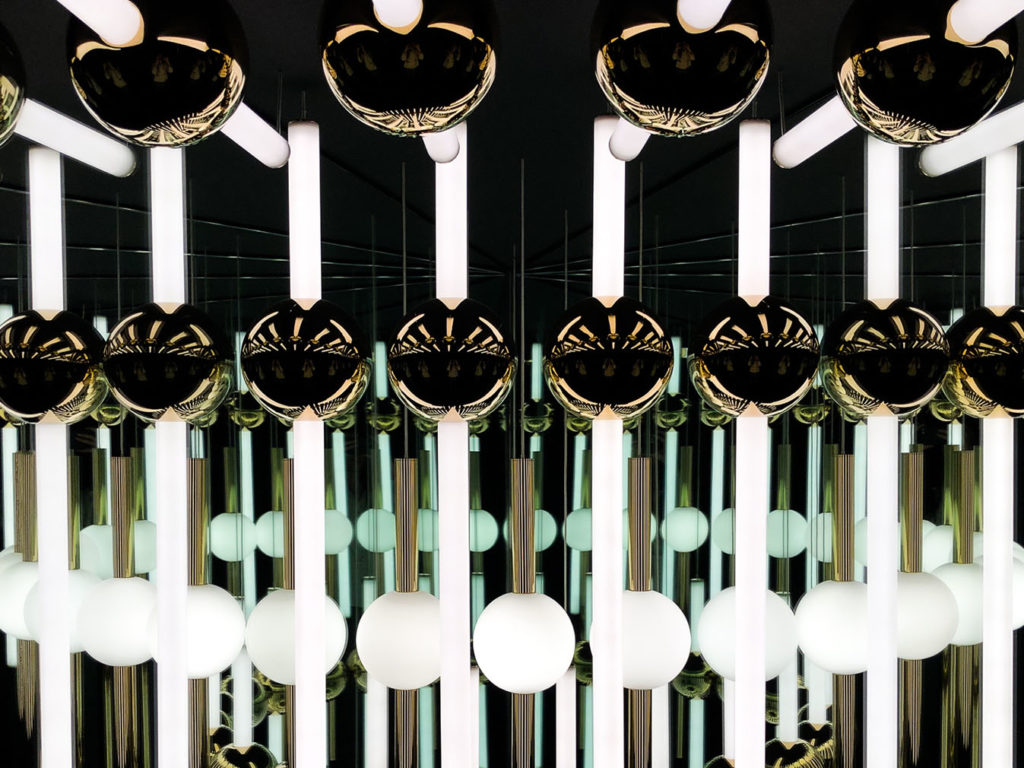 British designer Lee Broom's unveiled his immersive installation Kaleidoscopia for London Design Festival – a colossal lighting sculpture that plays with perception.
Taking over Broom's Shoreditch showroom, Kaleidoscopia uses mirrors and 17 of his Orion globe and tube lighting fixtures. They have been carefully configured so they 'multiply' to create the illusion of a giant carousel chandelier made of 200 lights.
View this post on Instagram
The instagramable installation is accompanied by a hypnotic soundtrack and runs until 22 September as part of Shoreditch Design Triangle.
93 Rivington St, Hackney, London EC2A 3AY
9 immersive installations to experience at London Design Festival 2019