The Flintstones meet futurism at this hurricane-resistant dome home on Sullivan Island, near the US city of Charleston.
On the market for $4.995m via Michael Royal of Pareto Real Estate, the egg-shaped house is named 'Eye of the Storm'. It was designed by architect X Dilling and builder George Paul to replace his parents' home, destroyed by Hurricane Hugo in 1989.
The 650-tonne monolithic dome home was built using concrete, steel and glass. Its windows are set back from the dome's exterior shell, to create decks and balconies, while rooms have curved concrete walls.
The three-bedroom home beachfront home unravels across three main levels, and the Great Room – comprising a lounge, dining room and freshly updated granite kitchen – has a soaring ceiling and tapered fireplace.
Organic curves are used across its shell-inspired interiors. A circular skylight is set into the top of the dome, while the staircase has a swooping design that curls at the end. Other perks include a bank vault hidden behind the kitchen pantry and a 159 sq ft private deck off the master bedroom.
Eye of the Storm is for sale for the first time since it was built in 1991. The 4,097 sq ft house is just 20 minutes drive from downtown Charleston.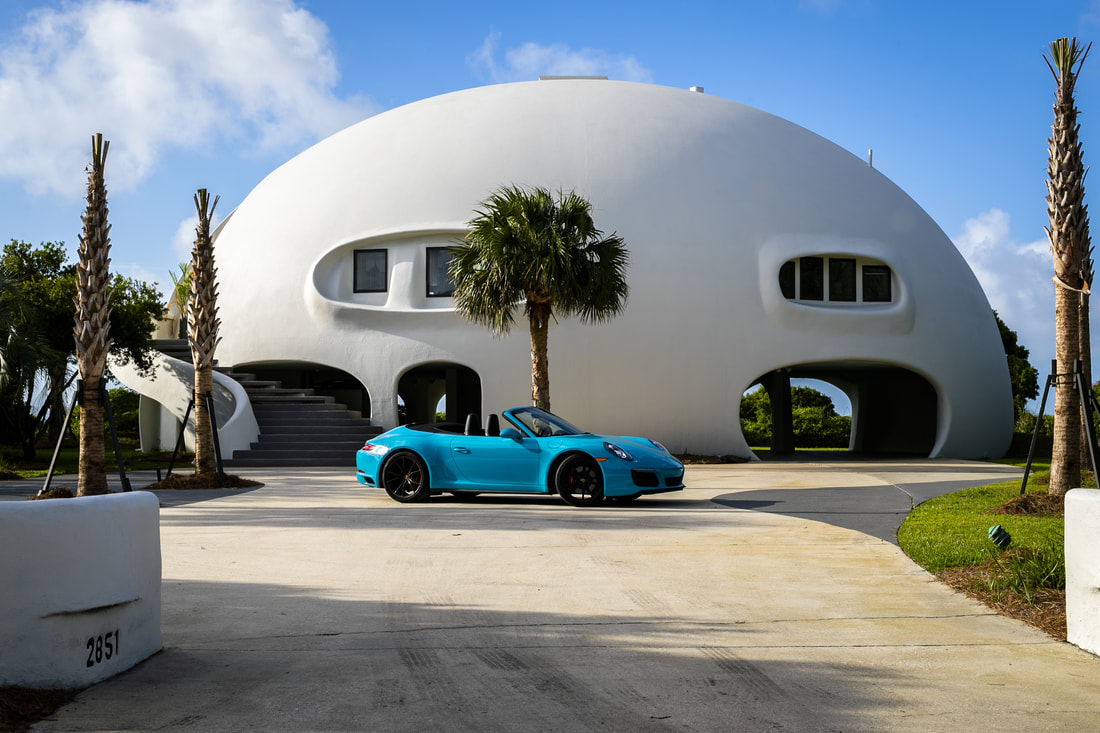 [Via Dwell, h/t Business Insider]
Read next: Our property of the week is A Texas home wrapped around a tree