Architect Harry Gesner's futuristic Triangle House in Los Angeles is all about sharp angles.
The midcentury modern home was built in 1960 and has triangular concrete and glazed walls set beneath a wide pitched roof that slopes down to ground level. It sits snugly between two hills on a narrow site in the Tarzana neighbourhood of the city in the San Fernando Valley region.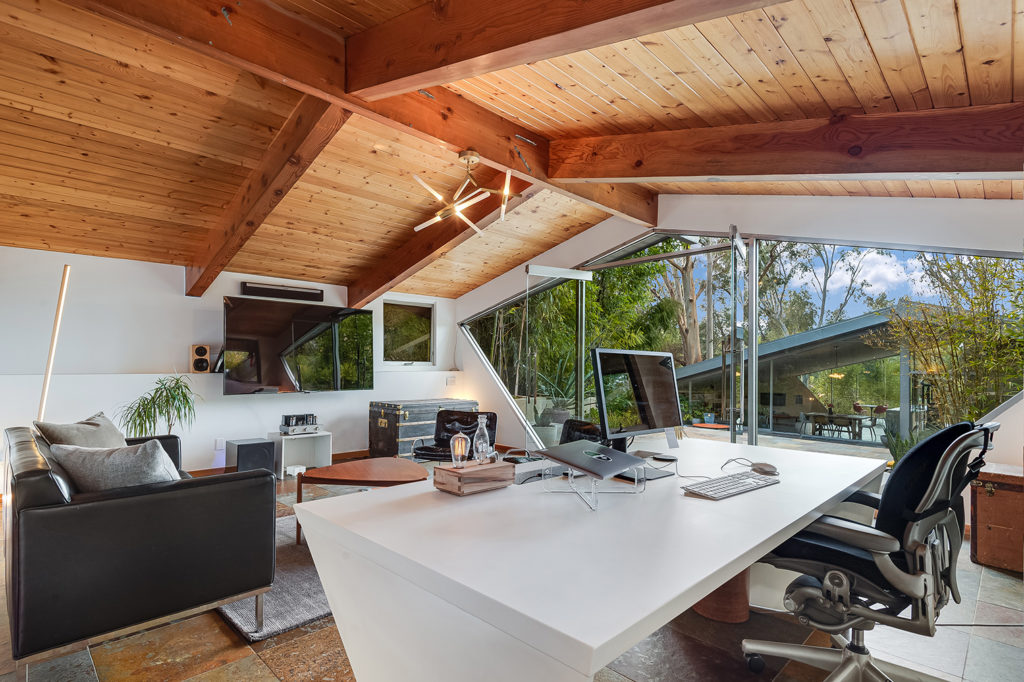 Inside, the open-plan living room has a sunken den and glazed end walls that give extensive views of its wooded grounds. To the rear is a guest house, which is a scaled-down replica of the main house.
Angular entrance gates open onto the 1.3-acre Los Angeles property, which includes a pool, wine cellar, outdoor firepit and a trapezoid carport. It is on the market for $3,999,900 with Trisha Perez & Associates.