It's all about the wide open spaces at this 1956 Richard Neutra property, which has just hit the market in Pennsylvania.
The four-bedroom modernist home is wrapped in glass, with a living space that opens directly onto a patio and outdoor pool, surrounded by flowering trees and shrubs.
Would-be owners can cosy up next to the stone fireplace, beneath tongue-in-groove cedar ceilings which run throughout the house and add warmth to the interiors. Bedrooms also have walnut panelling and built-in storage.
Although the midcentury property – for sale via Sotheby's International Realty for $650,000 – has been updated, the current owners referred back to the architect's original drawings to ensure additions were in keeping with Neutra's vision.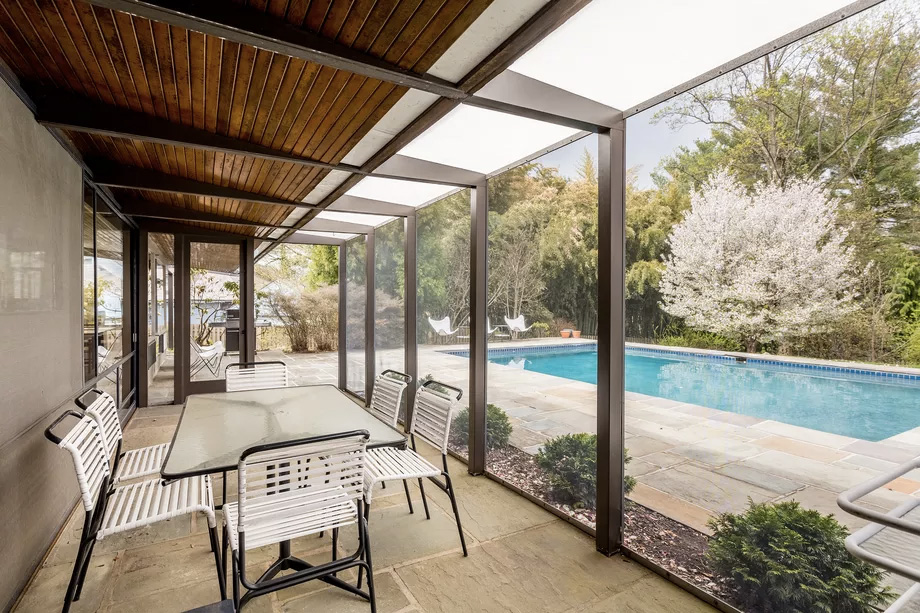 The home is a 40-minute drive from downtown Philadelphia and just 10 minutes from the Valley Forge National Historic Park.
Read next: Richard Neutra's Chuey House is for sale – and it is ready to relocate