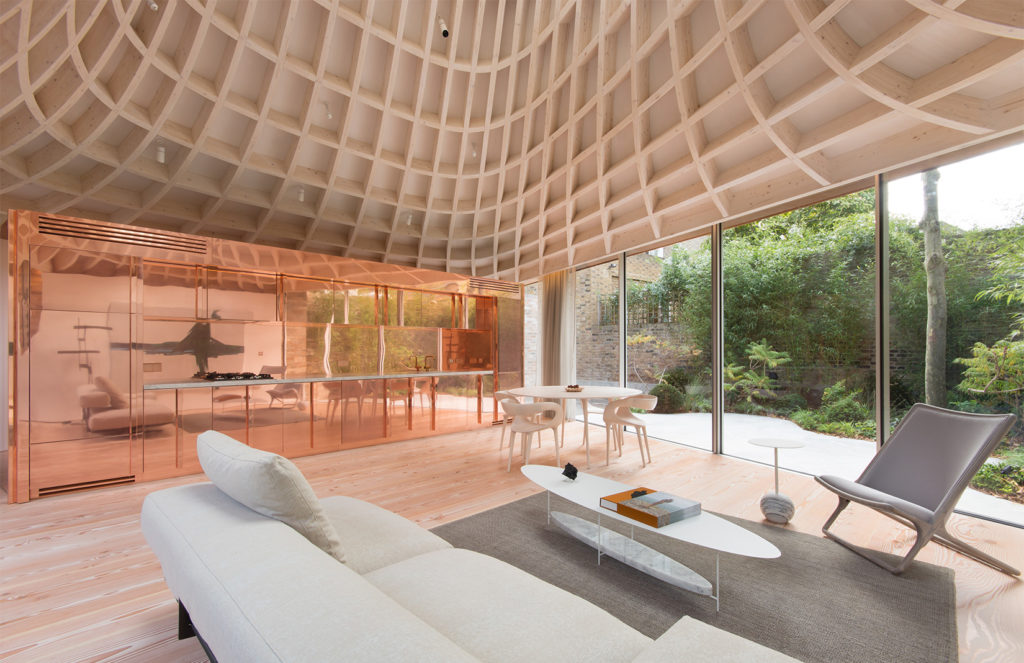 A modern pavilion home by Gianni Botsford has hit the market in London for £5.95m – and it features a dramatic oculus ceiling.
Built in the place of a 1960s bungalow, the two-bedroom Notting Hill home is more than meets the eye with cavernous subterranean volumes. A spiralling spruce ceiling gives the home a cocoon-like feel while exposed timber and glass lends interiors a modernist bent.
Botsford began designing the pavilion (which neighbours his own home) over a decade ago and has carefully cultivated its interiors spaces, which seamlessly blend styles. 'Think mid-century California-meets-Japanese luxury chalet' says listing agent Domus Nova.
The pitched structure is clad in copper shingles which will age over time, bedding the London property into its Japanese zen garden surrounds.
Read next: A vibrant London warehouse loft by Chan + Eayrs hits the market