The Norman Lykes Residence was the last house that Frank Lloyd Wright designed, started by the architect in 1959 and completed after his death by John Rattenbury in 1967. The circular Arizona 'sun house' is now for sale for a whopping $7.95m.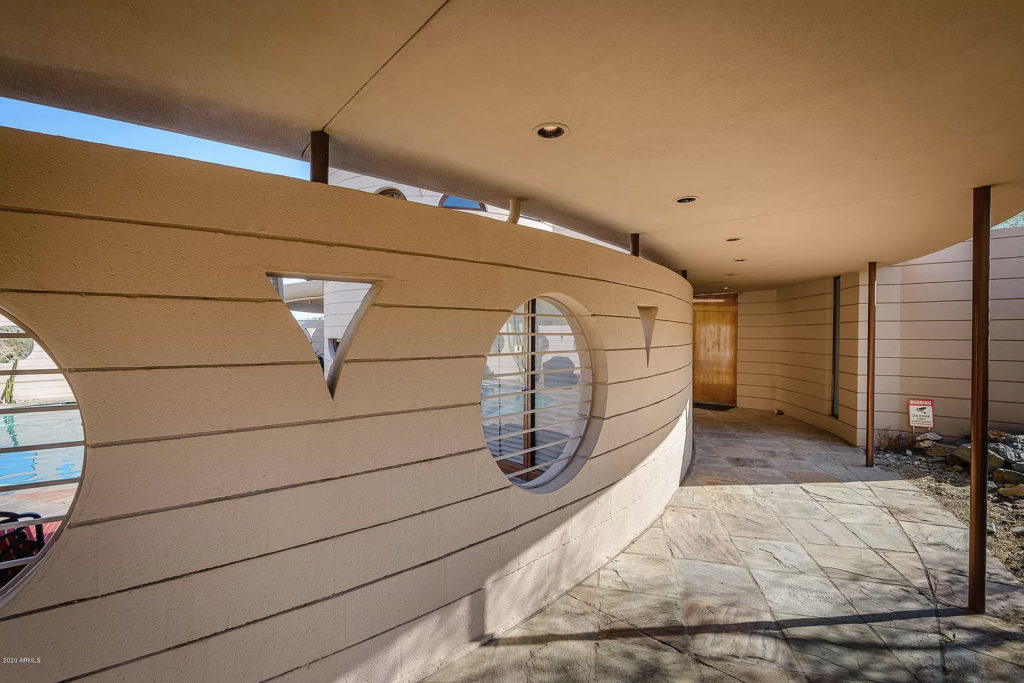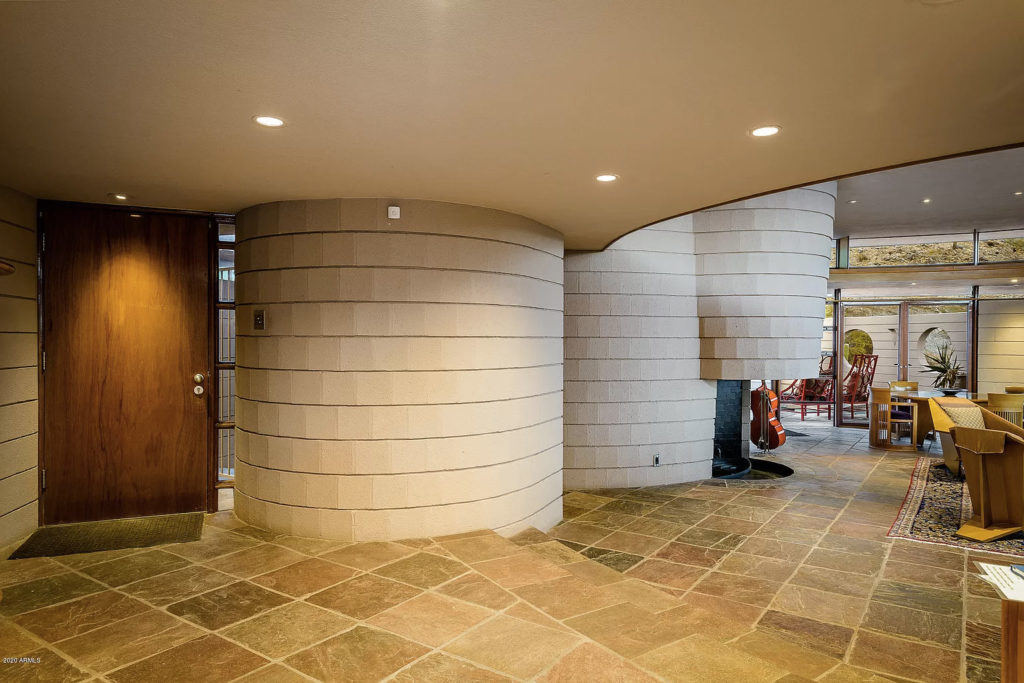 The spiralling home mimics the surrounding rocky terrain in its silhouette and colour palette and comprises a series of concentric circles. Windows and cupboards follow the building's curves, while internal walls are a mix of mahogany and exposed brick.
Frank Lloyd Wright originally designed the Phoenix property with five bedrooms, but in the 1990s, the two smallest bedrooms were combined to create one large suite. As with all of the architect's projects, the furniture and cabinetry were designed custom.
According to Curbed, the modernist dwelling last sold for a fraction of the current asking price, fetching just under $1.7m at auction in 2019. It's unclear whether the vast price hike is due to restoration, or whether it's in line with the similarly-designed David and Gladys Wright House – another circular FLW design in the city that sold for $7.25m in August 2020.
Realtor Deanna Peters has the listing for the landmark home. Peek inside the round room.