As a new decade dawns, the world has never been smaller. Technology and digital advances continue to bring us closer together meaning we are more connected to the countries and cities around us than ever before. But where are the urban hubs ripe for investment? Here are five cities we're tipping to watch over the next 12 months.
Charleston: The Start-up Surprise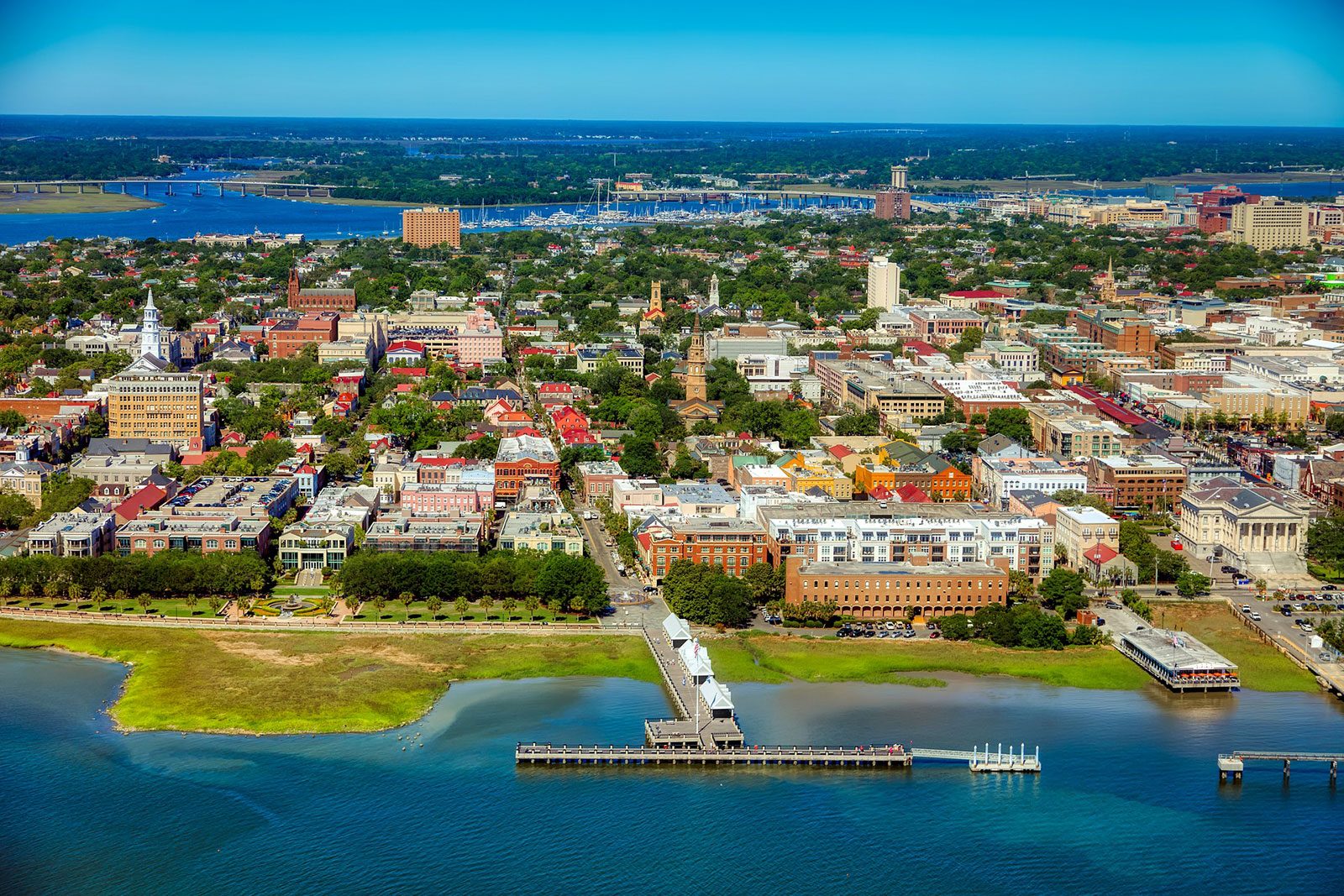 Why? Voted one of the 10 best US cities for starting a business in 2020, Charleston is now the most popular mid-sized metro with millennials according to the US Bureau of Labour Statistics. The South Carolina city sees 34 new residents arriving each day including venture capitalists and real estate developers drawn to the fast-growing economy, affordable living and coastal location. The city's tech community now has a 1500-strong Charleston Women in Tech group and the Harbour Entrepreneur Centre which supports aspiring businesses and start-up founders.
Best for? Iconic architecture, shrimp and grits and Rainbow Row's 13 pastel houses – the longest cluster of Georgian row houses in the US.
Did you know? Often referred to as the 'Holy City', Charleston is renowned for its church-spire punctuated skyline.
Helsinki: The Northern Light
Why? The Finnish capital, which has committed to being carbon neutral by 2035, is increasingly becoming known for more than just island-hopping and nightlife. A leader in drone delivery and taxi service pilot programmes, it is also being hailed as an innovation trailblazer. Hotel group Hyatt has just announced plans to develop its first Finland outpost in Helsinki and – off the back of headline-grabbing architectural success stories such as ALA Architects' Oodi Library and Avanto Architects' Loyly Sauna – a swathe of fresh community development is putting the city firmly on the map.
Best for? Active minds and bodies, nature-lovers and brave souls (those open-water sea dips are 'Baltic' by name and nature).
Did you know? Helsinki plays host to Slush, the world-famous start-up conference every November. Some 25,000 delegates including 3,500 start-ups and 2,000 investors flocked to the city in 2019 to hear speakers from NASA, Deliveroo and Microsoft.
Amsterdam: The Green Machine
Why? One word; sustainability. One of Amsterdam's top priorities, the city government has set a number of goals including a 75% CO2 reduction by 2040, and national laws require all office buildings to have the best energy performance ratings from 2023. Those that don't come up to scratch risk being shut down. Home to some of the most inspirational green buildings in the world from a design perspective too, including The Edge and Edge Olympic, Amsterdam's sustainable credentials are raising its profile as an investment opportunity on a global scale.
Best for? Innovative thought and a fresh approach to workspace design.
Did you know? The groundbreaking Edge Olympic office development in the city's financial district has purposefully hidden all of the lifts to encourage exercise and has introduced entirely 3D-printed offices.
Galway: The Culture Vulture
Why? As of February, all eyes will be on Galway as it takes up the mantle as the 2020 European Capital of Culture. The largest and most complex cultural festival ever held in Ireland, the city is preparing to host more than 1900 events across 154 projects and 170 partnerships and collaborations with local, national, European and international artists from 30 countries. When it comes to global recognition, you don't get much better than that.
Best for? Art, music, literature and design – no surprise given the city is often hailed as the 'cultural heart of Ireland'.
Did you know? Margaret Atwood, author of The Handmaid's Tale and its sequel The Testaments, is set to take part in an event in the city called Wild Atlantic Women as part of International Women's Day celebrations on March 8th.
Osaka: The Blossoming Business Hub
Why? With Tokyo hosting the 2020 Olympics, the next 12 months are going to be big for Japan. But when it comes to investment, Osaka is arguably the one to watch. The large port city on the island of Honshu saw a massive 273% increase in investment between 2018 and 2019 thanks to the huge Umekita city redevelopment. The futuristic Grand Front Osaka, a 19-acre mixed-use scheme, makes up the first phase as the city gears up to add a further 40 acres slated to open in 2024.
Best for? Food. The city's nickname, Tenka no Daidokoro, means 'the nation's kitchen'. Thick noodle soup with fried tofu and octopus fritters are two of Osaka's best-known local dishes.
Did you know? Sticking to the food theme, Osaka is home to the Cup Noodles Museum. Yes, really. Visitors can learn about the history of cup noodles and see the model shed where the first instant noodles were invented.