Raftered beams and rugged stone walls create a cosy atmosphere inside this Croatian retreat on the country's heart-shaped Istria peninsula.
Villa Angelo sits on a hillside above the village of Motovun. The historic stone home dates back to the early 18th century when it was used as the town's customs house. The three-bedroom bolthole has been gently restored over 30 years, in keeping with its rustic setting.
A cobbled walkway leads into the rustic Croatian holiday home, which unfurls over three floors, and is available to rent via Scott Williams starting from €1,942 per week. Istrian limestone floors and exposed beams run throughout, while other elements such as reclaimed timber cabinetry and a tin-lined copper bath have all been crafted by hand.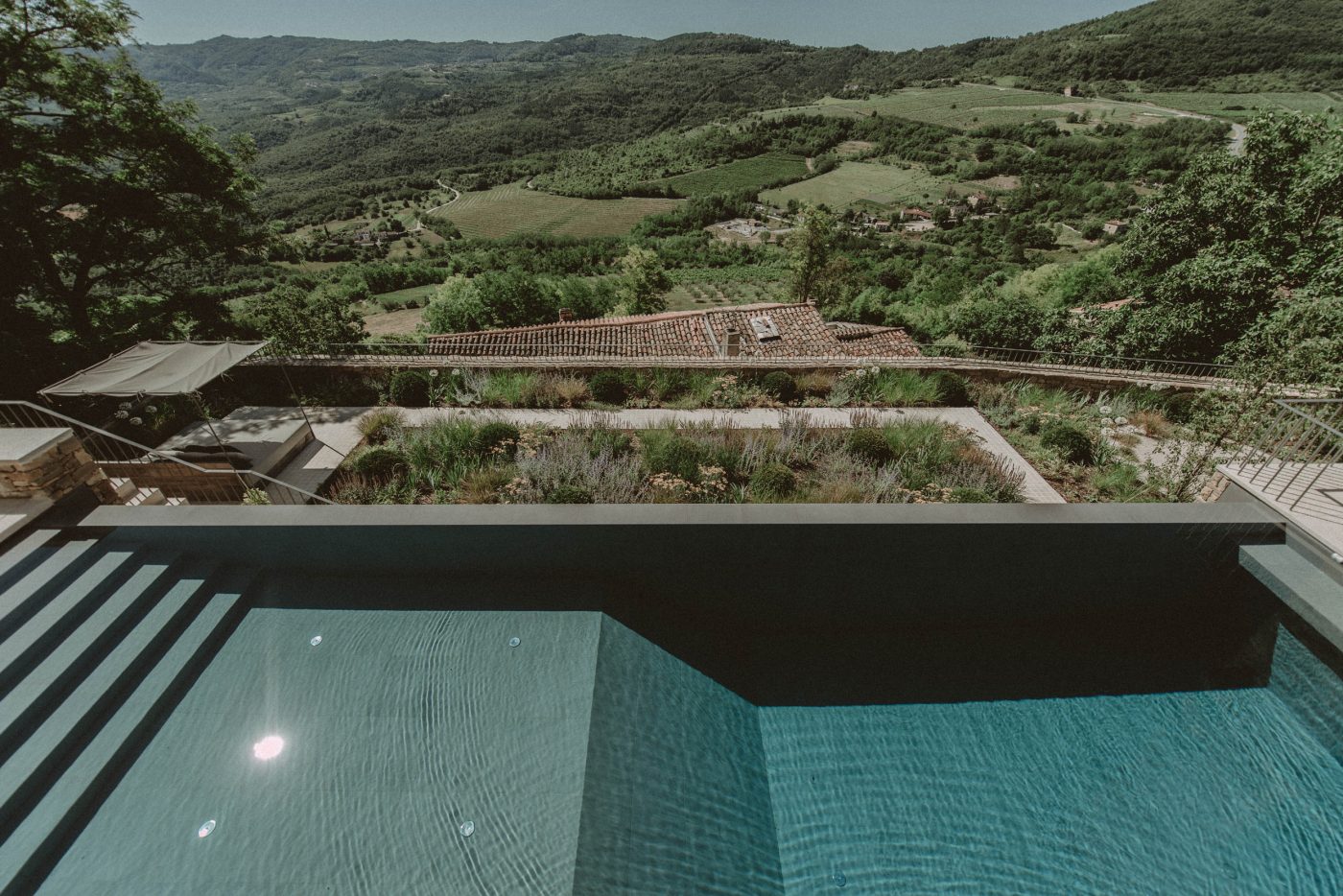 Villa Angelo's primary space is the living room, which is decked in soft colours and has an open fire, while French doors lead onto a large private terrace.
A separate entrance off the main street provides access to Villa Angelo's steam room, and British-style gardens cultivated by landscape designer Ben Wilson that tumble down the hillside. Guests can also take a dip in the villa's startling 14-metre infinity pool, which peeks over the surrounding Istrian countryside.
Read next: Stay at a bucolic Sicilian masseria rescued from ruin