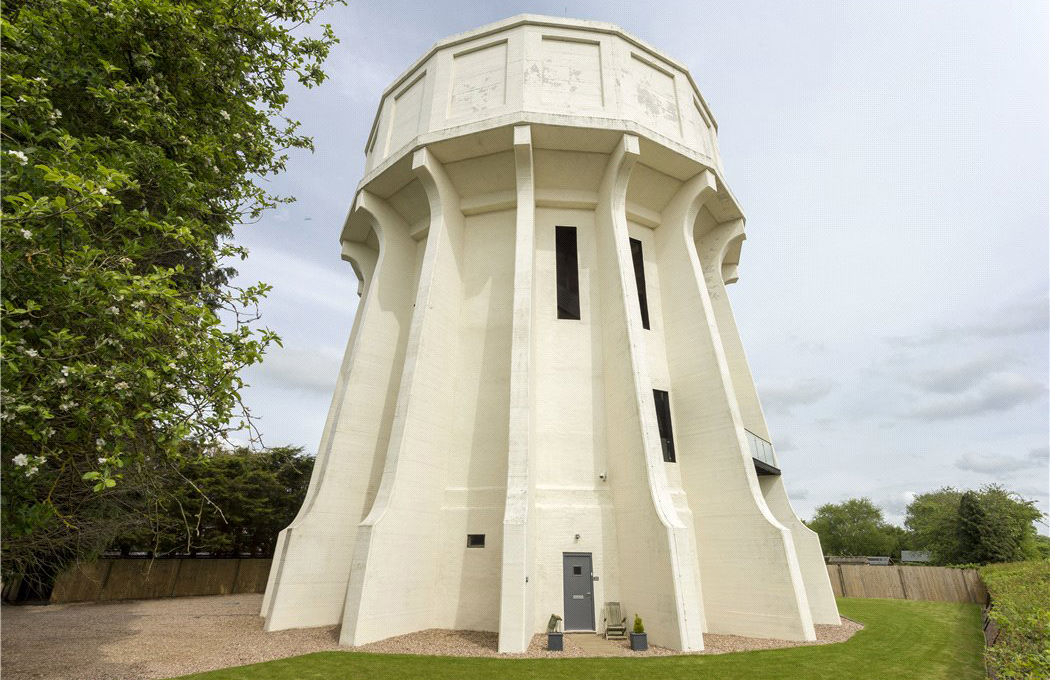 A colossal 14,000 sq ft former water tower has hit the market in England's Warwickshire for £1.5m.
The 1930s structure in the village of Burton Green is 75-metres metres high and has concrete walls that are up to a metre thick. Its present owners spent 18-months transforming the industrial water tower – which was decommissioned in 2004 and is on the market via Knight Frank – into a 6 bedroom country home.
Some original features have been retained as part of the building's adaptive reuse, including a central spiral staircase, gauge depths and exposed stonework. The ground and first-floor house a games room, kitchen and open plan living room, with bedrooms set above. Crowning the water tower is a roof garden with views over the surrounding countryside.
Most of the hard work has already been done for you but beyond adjusting the decor, there's still room to leave your mark (subject to planning). The fourth floor – a 3,200 sq ft former tank room – has yet to be transformed.
Read next: This Hungarian water tower is offering a new kind of refreshment