New York finally has its first permanent new media art venue which has opened in a disused subterranean space beneath Chelsea Market.
Artechouse NYC's state-of-the-art venue fills a previously unoccupied boiler room under the century-old building's main concourse. It is inaugurated by Los Angeles-based artist Refik Anadol's installation, Machine Hallucination, which opens to the public on 6 September.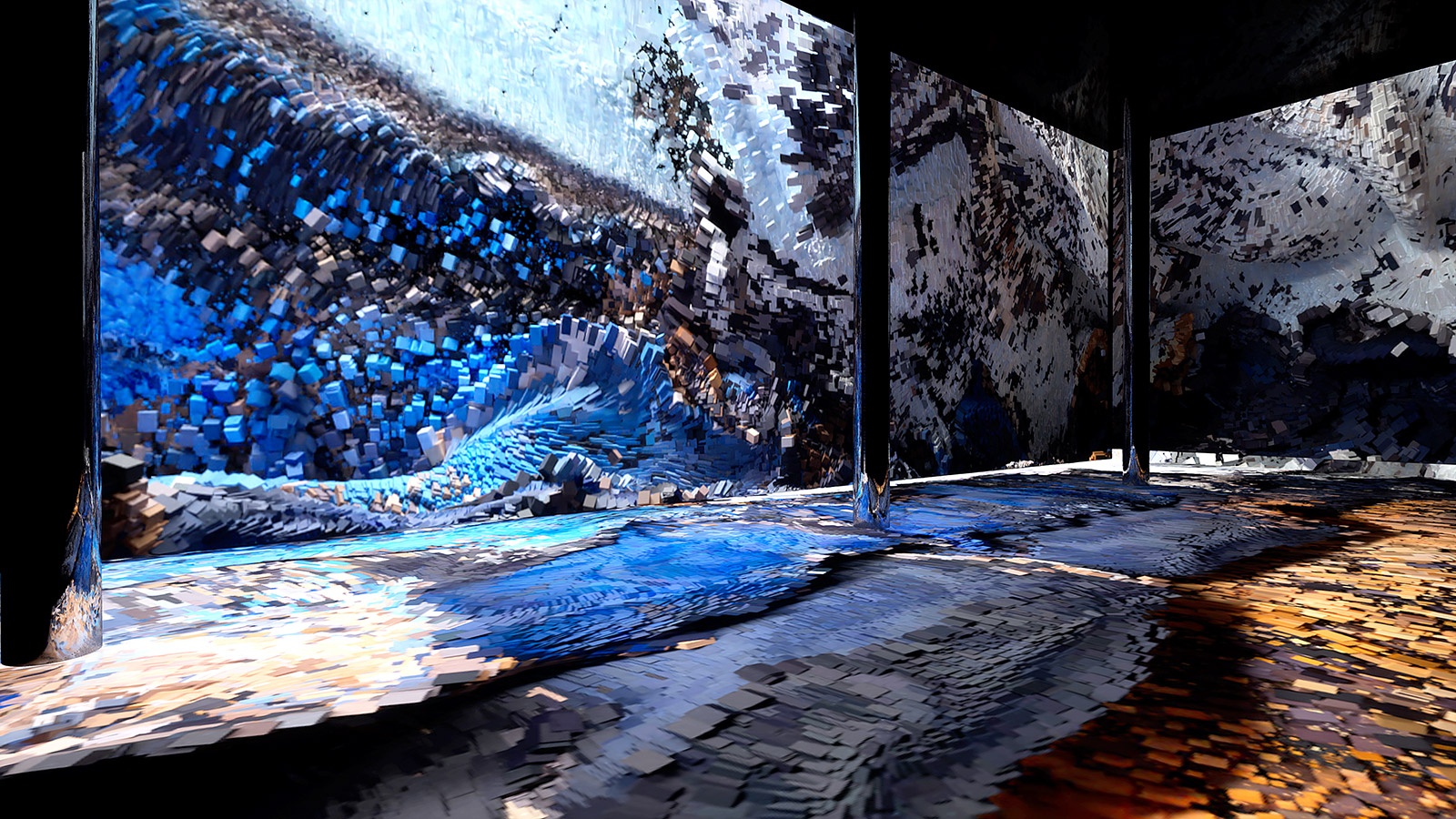 The show casts some of New York's most recognisable landmarks in fresh light, using digital algorithms and an extensive archive of architectural images to create digital artworks.
Artechouse NYC has been fitted out with Barco-powered 16K resolution, 150 megapixel, laser projection technology – the largest seamless megapixel count and broadest colour spectrum used in a cultural institute, according to the gallery. Visitors will also be able to enjoy a multidimensional sound experience via its L'ISA Immersive Hyperreal Sound technology, with 32 separate channels.
The new media gallery already has outposts in Washington DC and Miami.
Chelsea Market, 439 W 15th St. New York, NY 10011