The exterior of this midcentury home near Chicago by architect George Scott Hodgkins belies its light-filled interiors – which boast a massive courtyard at their heart.
Scott Hodgkins sadly passed away at the age of 32, but he designed the North Shore home – which is 45 mins north of Chicago – in 1965 for his family. The modernist house unfurls around a fully enclosed double-height atrium, complete with pool.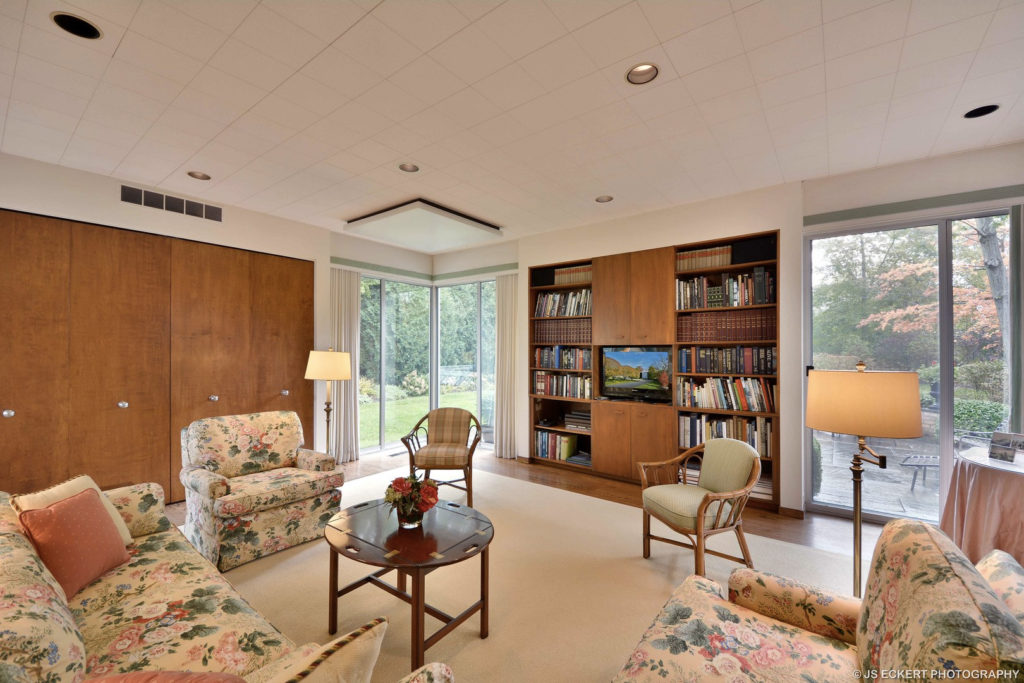 His widow Constance Goldsmith Addington lived at 877 Woodbine Place until 2018, and it's now for sale for the first time via Griffith Grant & Lackie Realty for $1.995m. It's been faithfully preserved per Scott Hodgkins' original vision, down to the kitschy avocado-coloured kitchen and 1960s wallpaper. Terrazzo floors and custom cabinetry can also be found throughout the six-bedroom architect's home.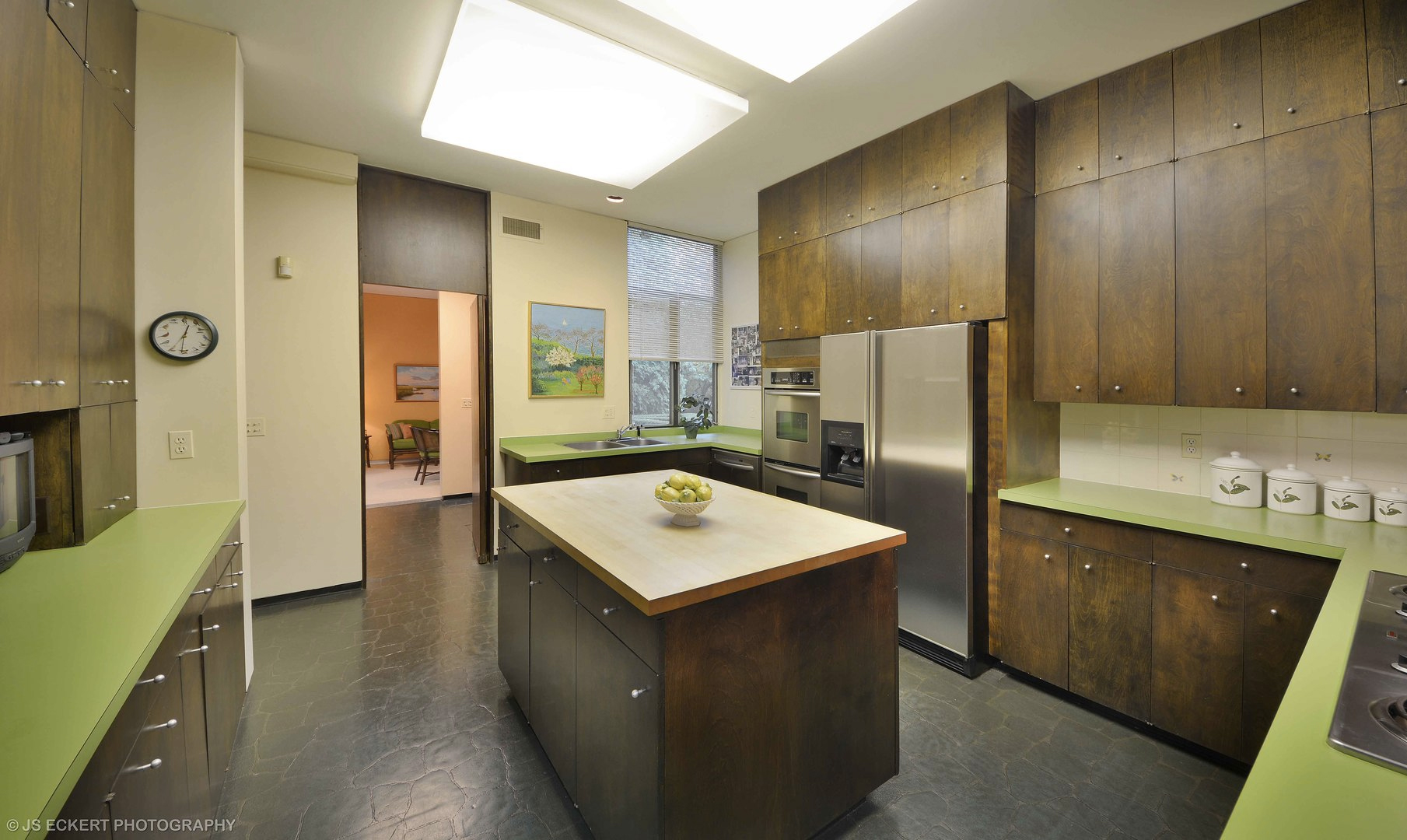 While could use a lick of paint here or there, the bones are strong. Extra perks? It sits in 1.1 acres of woods and is a block from the beach.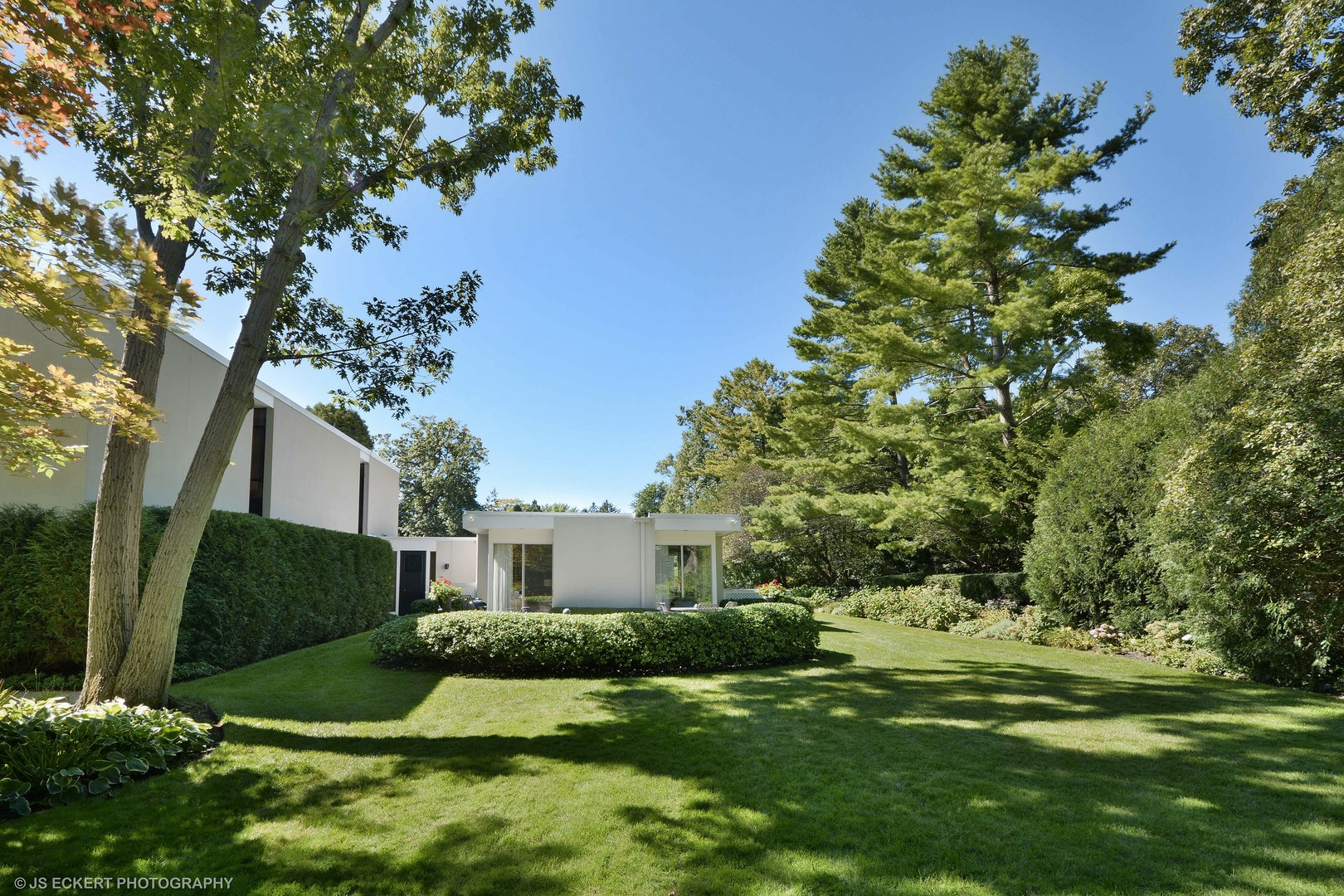 Read next: Frank Sinatra's former LA home hits the market for $12.5m