Originally built for poet Alice Lynch, this adobe home in LA retains plenty of the hallmarks of its 100-year history.
Local architect Henry Harwood Hewitt designed the property in 1922, together with adobe builder John Byers. Dubbed the Alice Lynch Residence, the home spans 2,500 square feet and includes four bedrooms arranged around a U-shaped floor plan.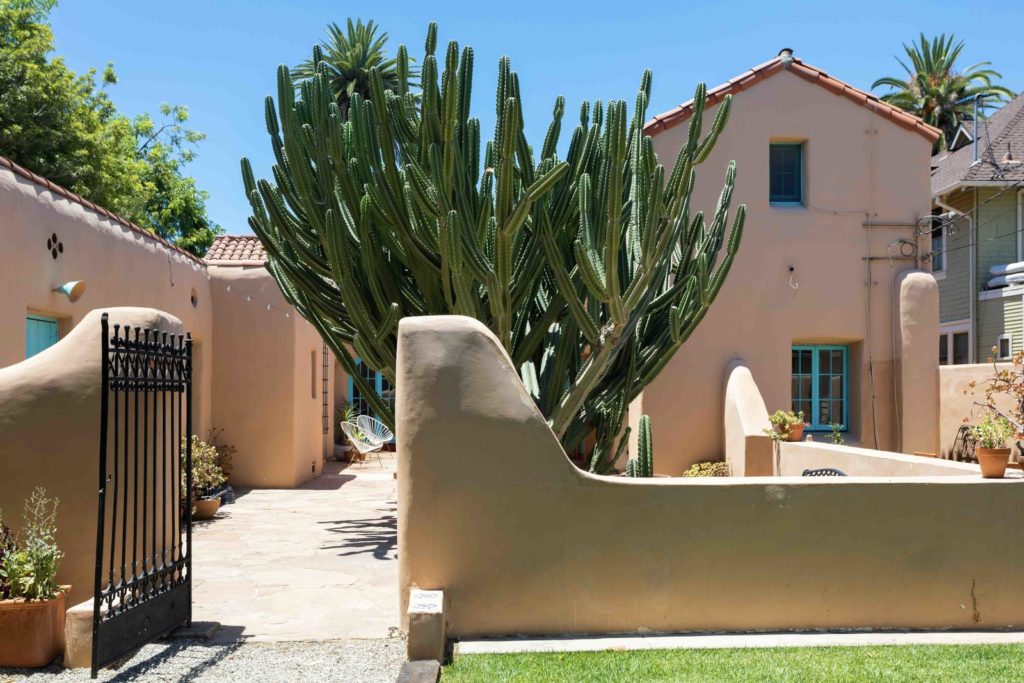 A light-filled living space sits at the heart of the property – which is listed with Compass for $1.8m. Original arch-shaped doors bring the outdoors into a room that's framed by original timber ceiling beams and wooden floors. There's also a brick fireplace located at one end of the space.
It opens onto a walled courtyard, which is home to an enormous cactus as well as an outdoor shower, hidden behind one of the home's adobe walls. Elsewhere the owners have made some gentle updates to the property, installing concrete sinks and other contemporary fixtures.
These off-grid guesthouses are built around the craggy Tramuntana landscape