Los Angeles architect Gus Stamos built this modest Chevy Chase Canyon home in Glendale for his family in 1968, and its retro interiors have stood the test of time.
Formica worktops, tongue-and-groove ceilings, wood-panelled walls and salvaged cabinetry fashioned from stereos are just some of the original midcentury modern features inside the 2,500 sq ft home.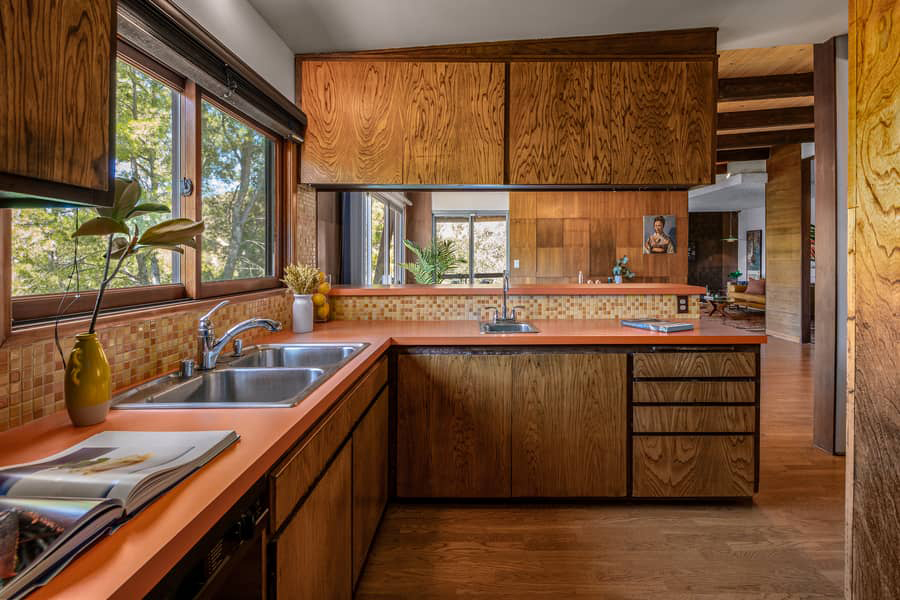 The three-bedroom canyon home's rooms tumble onto terraces and patios via floor-to-ceiling sliding glass doors, with views over the landscape.
A split-level staircase floats down to the lower level, where is a large den and bedrooms.
Its current owners acquired it in 2002 from Stamos' family and have done minimal updates to the home. The roof now has solar panels, and some of the brick surfaces have been painted, but the rest is pristine vintage modernism.
Take a peek inside the Los Angeles County property, which is listed for only the second time ever via Jacqueline Tager of Sotheby's International Realty for $1.198m.