If you've always dreamt of building a home from scratch, we've got a series of opportunities for you. Architects have already let loose their imaginations for three plots of land in the UK and Greece. Now you can bring them to fruition – and put your own stamp on the projects.
Rural idyll or beachside bolthole? You choose.
Ewan treehouse, Gloucestershire, UK
£1m via Savills
Designed by passivhaus specialists Hawkes Architecture, the Ewes Treehouse is set for a plot in the tiny village of Ewan near Cirencester. The single-storey dwelling comprises a chain of interconnected circular 'pavilions' that are set on stilts above the ground.
Floor-to-ceiling windows peek out onto the UK property's seven acres of woodland, while interiors feature wood panelled walls and timber cabinetry that lends it a contemporary cabin-like feel. Planning permission for the Paragraph 55 development has already been granted.
Raxi Villa, Andros Island, Greece
POA via The Andros Architects
This Cycladic hillside home is the brainchild of practice and developers The Andros Architects and is designed to blend into the tawny terrain. Living spaces are dug into the sloping plot and staggered across three levels, offering western views of the Aegean Sea from its infinity pool and terraces, while walls are built using local stone.
The Greek holiday home is being sold with a permit but the buyer can make changes to the final design of the five-bedroom home.
Camber Sands beach house, East Sussex, UK
£449,995 via The Modern House (land only)
RX Architects designed this trio of beach houses, which will be set behind the dunes of Camber Sands near Rye, and feature a partly single-storey, partly two-storey design. Glass doors lead into a timber pergola-style reception on the ground floor, with an open plan living room and kitchen completing the level and bedrooms set above.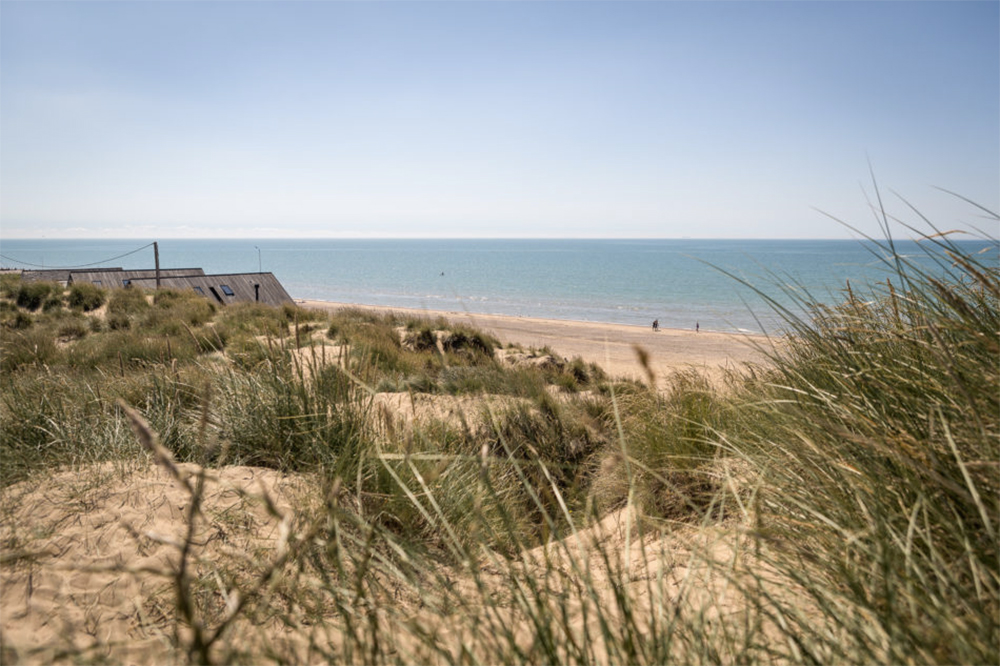 The plots have been completely cleared and are being sold with planning permission and draining installed ready for immediate construction.
Read next: Our most unique properties for sale in 2018