Summer is pavilion season in the architecture world, with these dynamic and experimental structures popping up as the centrepieces of urban festivals, biennales or as temporary backcountry boltholes.
They're designed to be dismountable and portable, and make for some of the most collectable architecture – here are three of our favourite currently on the market.
Kettal's VDL Pavilion by Dion & Richard Neutra
48 sqm; POA via Kettal
You can live like modernist master Richard Neutra for a slice of the price thanks to outdoor furniture brand Kettal. It has collaborated with the architect's son Dion Neutra to release a replica of the penthouse pavilion atop VDL Research House – the California home Neutra built for his family in 1932.
Kettal announced the pavilion's release this month, though anxious buyers will have to wait until 2020 for their order to be delivered. The single-storey VDL Penthouse is a direct replica, built with updated construction methods and materials, while the VDL Pavilion is an open version that has no glass.
Rustic hut by Anders Hermansen
9 sqm; 25,000 DDK via Adam Schnack
On the other end of the scale is this compact pavilion by designer Anders Hermansen which clocks in at just 9 sqm. The simple structure has one fixed wall and opens up sideways to the elements. It sits atop wooden sleepers which can be mounted on most terrain, and its raw timber interiors have built-in storage meaning it can be used as a writing hut, tool shack or as a day retreat for enjoying nature.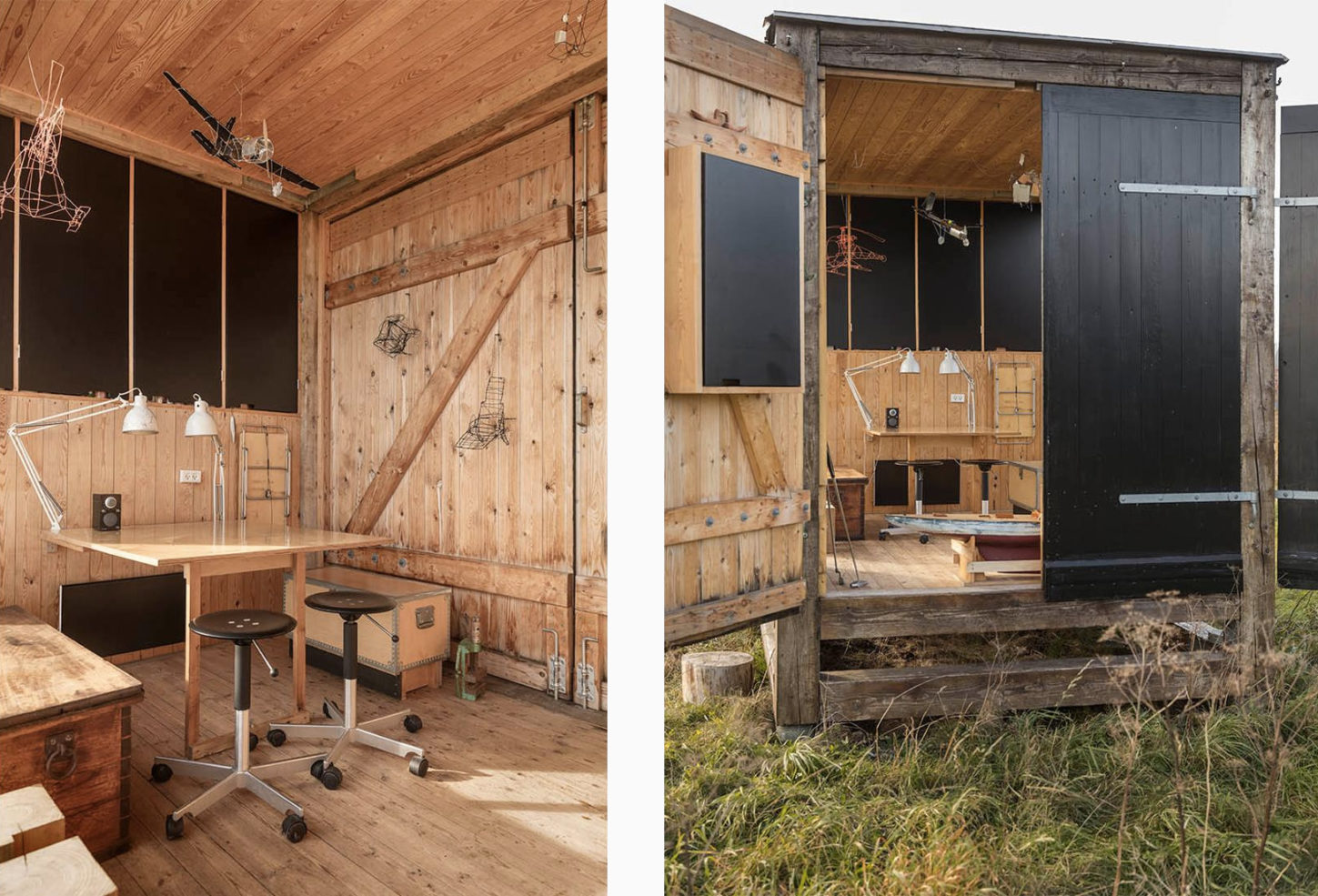 It's presently installed at Værløse Flyvestation in Bolig, Denmark and will need to be relocated via a flatbed truck at an additional cost.
The Colour Palace by Pricegore and Yinka Ilori
Offers over £25,000 via The Modern House
As conversation pieces go, Pricegore and Yinka Ilori's geometrically patterned Colour Palace is a bold statement. Commissioned by Dulwich Picture Gallery as part of the London Festival of Architecture, the cuboid structure is mounted on bright red columns – likened to 'elephants legs' by the gallery's CEO. Its slatted upper creates intricate shadow-play beneath.
The Colour Palace will be relocated at the end of the summer from its current location, outside Sir John Soane's neoclassical gallery in London.
These tough prefabs are designed for the most extreme locations