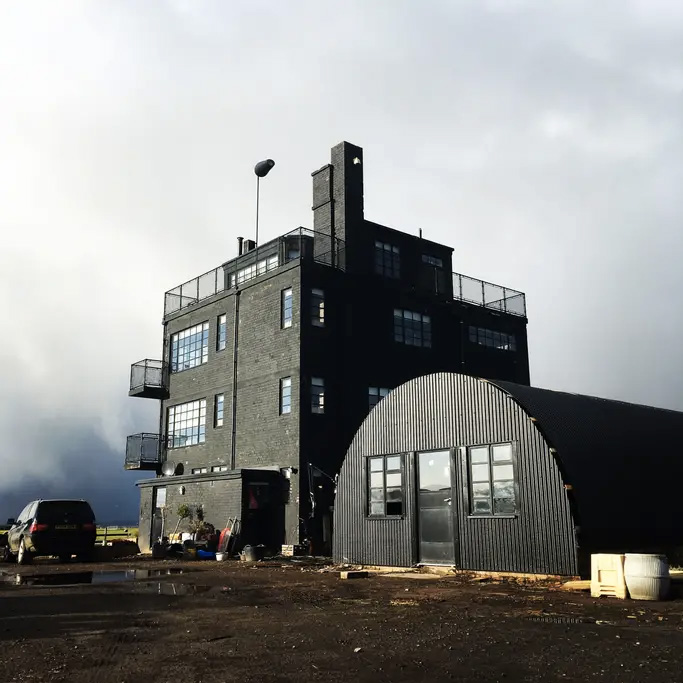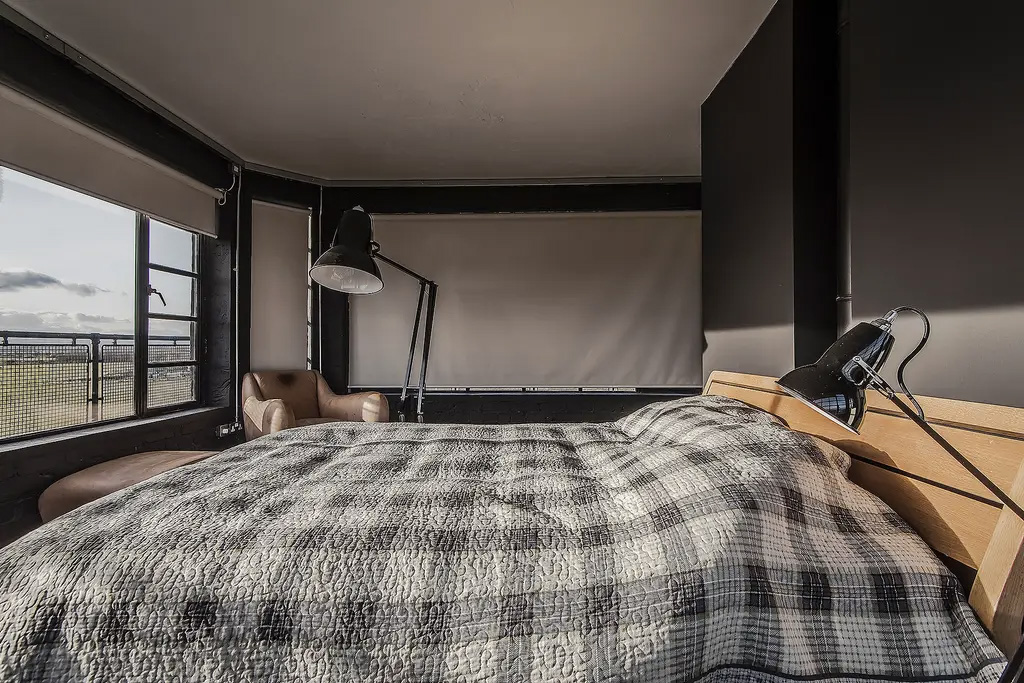 History buffs will get a kick out of this unusual Airbnb listing in Scotland – the former HMS Owl Air Control Tower is welcoming guests.
Sitting on a former air base in Tain, next to the North Coast 500 Scenic Route, the former military structure has emerged from a five-year renovation by owners Justin Hooper and Charlotte Seddon to convert it into a family home and guesthouse.
The building has a boxy brick exterior and original steel-framed Crittal windows. It's been painted black and it blends with the tawny Scottish landscape.
Interiors hone a rugged industrial feel: concrete pillars, ceilings and floors contrast exposed brickwork. Warmer touches come in the form of leather and wooden furniture and a wood burning stove which takes pride of place in the living room.
Only the top floor room of The Own is for rent via Airbnb, starting from £75 per night, but it has far-reaching views across the Scottish landscape. It's also possible to stay in the adjacent Nissan Hut, which has been restored by the couple.
Read next:  3 former military bases that could become spectacular homes