A plant-filled coffee shop by Tayone Design Studio has sprung up in Hanoi – the latest in a series of biophilic designs growing across Vietnam.
Tropical Forest café and plant store, located in Hanoi's Dong Da district, is designed to help tackle the city's pollution problem and echoes the form of a traditional greenhouse. It follows last month's An'garden Café, designed by Le House architects to recall the Hanging Gardens of Babylon, and a series of homes and hotels in Vietnam that embrace nature by Vo Trong Nghia.
Says Tayone Design Studio: 'Tropical Forest is based on the idea of creating a real tropical forest in the heart of the city, offering a fresh, airy atmosphere to dispel the dust of pollution.'
Its open-glass roof has been fitted with a latticed timber partition that acts as a filter for air and sunlight falling into the space below.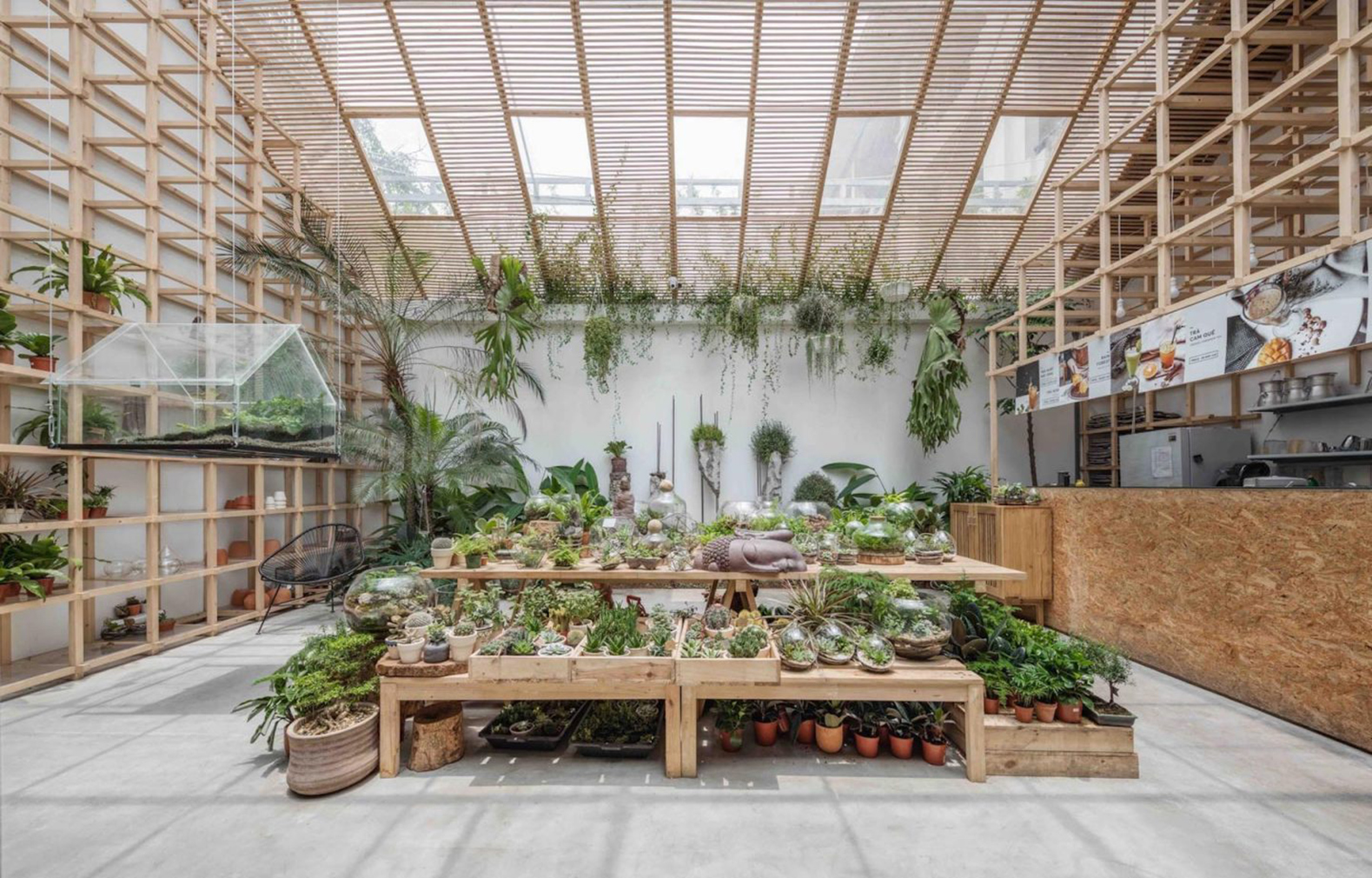 Interiors are raw, with concrete floors and white walls. Built-in modular plywood shelving acts as a display for potted plants and a framework for climbing vines. Hanging plants have also been embedded beneath the roofline, dripping down into the interiors.
Patrons can cosy up in sofas or sit down at large communal tables made from sustainable woods. Elsewhere there are tropical terrariums and low slung display tables laden with cacti and succulents.
Read next:
5 homes designed to embrace nature
Madrid is now home to the largest cacti garden in Europe