Boulders jut into the pale pink rooms of The Olive Houses – a pair of retreats located in Mallorca's Serra de Tramuntana mountain range.
Mar Plus Ask designed the homes as a quiet spot for creatives to escape to, putting the focus on the rocky landscape and the thousand-year-old olive grove that surrounds the buildings.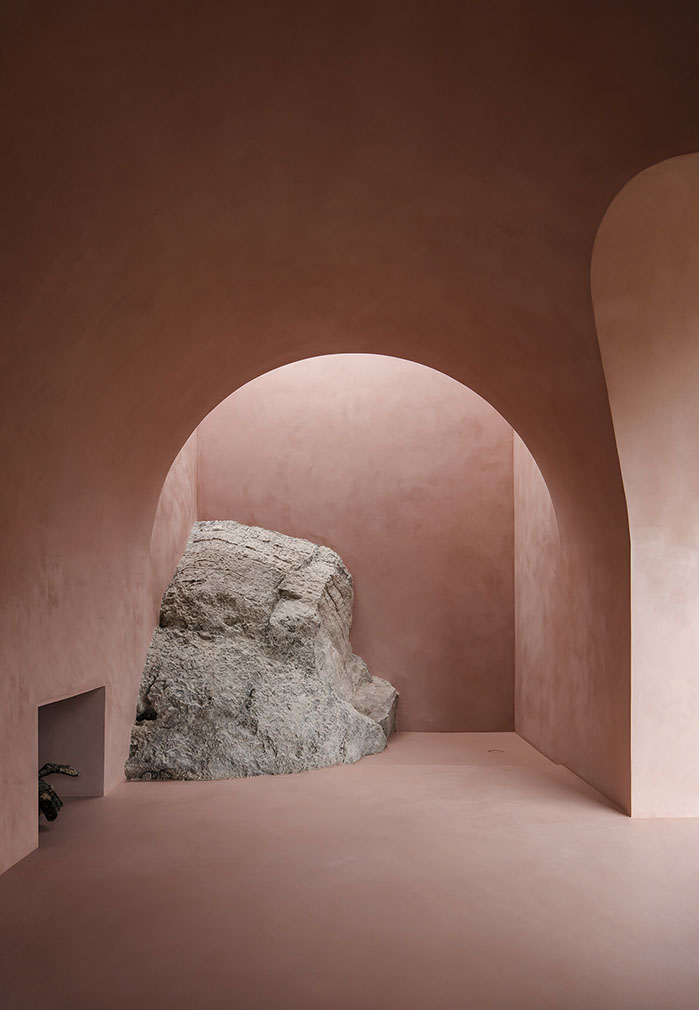 In one building, blush pink plaster contrasts the greenery of the trees, and also frames the huge boulder that the studio built the home around. It spills into an unexpected corner of the house, where it's framed by an arch-shaped doorway.
The second guesthouse is covered in deep purple stucco, apparently chosen to echo the underside of an olive tree leaf.
To further encourage guests to get into the great outdoors, the studio built an outside shower and outdoor sink, chiseled from rock. Solar panels provide power, while water comes from a nearby spring. The guesthouses are available to book directly from Mar Plus Ask.