It is clear not everyone is tightening the purse strings in tougher economic times following a year of record-smashing home sales in 2018. Despite global boom-time economies starting to wane, the big spenders were still out in force snapping up some of the most expensive properties on the planet right up until the end of the year.
Here we round up the five biggest and reveal three still up for grabs for anyone looking to go big and go home in 2019.
One Hyde Park Penthouse, London
Sold for $200m
A complicated one, but a sale of sorts and a record-smashing one at that. In October it was reported that English property tycoon Nick Candy had 'sold himself his own penthouse' in his luxury One Hyde Park development in Knightsbridge. The massive £160m ($200m USD) price tag makes it Britain's most expensive home ever sold. Candy sold the property to offshore companies he controls in Guernsey to remortgage it but the transaction was recorded by the Land Registry as a sale – the UK's biggest to date.
Peak Neighbourhood, Hong Kong
Sold for $178.4m

The year started with a bang when it was reported in early March that an unidentified buyer had paid a record $19,400 per square foot for a 9,217 sq ft luxury villa in Hong Kong's Peak Neighbourhood making it the most expensive ever sold in Hong Kong. The property boasts four en-suite bathrooms, a swimming pool and an elevator.
Billionaire's Beach Mansion, Malibu
Sold for $110m
Another multiple record-breaker was sold in May as the Malibu estate formerly owned by Hard Rock Café co-founder Peter Morton became the most expensive home sale in Los Angeles history. It was also the most expensive price per sq ft sale ever in the US according to the Robb Report. It has been reported that natural gas billionaire Michael S Smith snapped up the 8,000 sq ft property along with its 100 feet of beach frontage and two-storey guest house.
Fairwater Estate, Point Piper, Sydney
Sold for $72m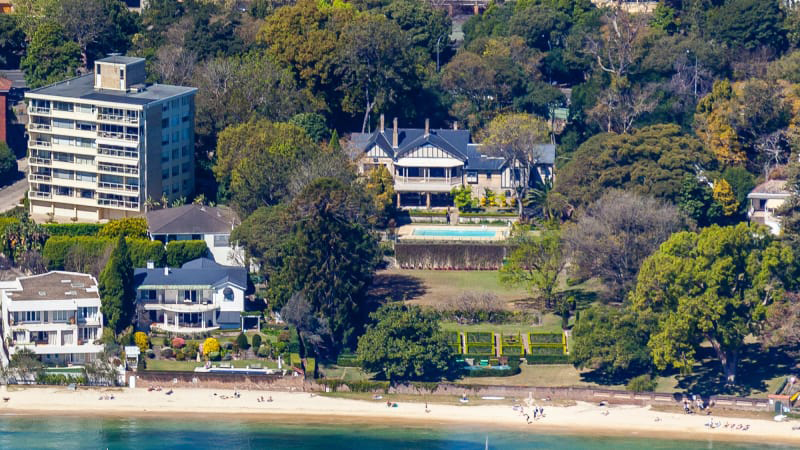 In September Australian real estate history was made when the country's most expensive home sold for just over $100m AUD. The Australian property, which comes with an 11,200 sqm garden, private access to the beach and wraparound balconies was bought by tech mogul Mike Cannon-Brookes, co-founder of Australian software company Atlassian, and his wife Annie.
And three still up for grabs…
The One, Los Angeles
On the market for $500m
Villa les Cedres, France
On the market for $425m

The Crown Building, New York
On the market for $180m
Read next: The best London restaurant openings of 2018 for design lovers