After 150 years of welcoming guests – and a recent stint on-screen in award-winning series, The Marvelous Mrs Maisel – the historic Scott's Family Resort in Deposit, Upstate New York is on the market for $6m.
It's located three hours' drive from New York City, in a waterfront location in Delaware County in the Catskills. The resort – which has been operating since 1869 – sits in 1,000 acres of land which includes the spring-fed Oquaga Lake where guests can take part in water sports as well as cottages and guest houses.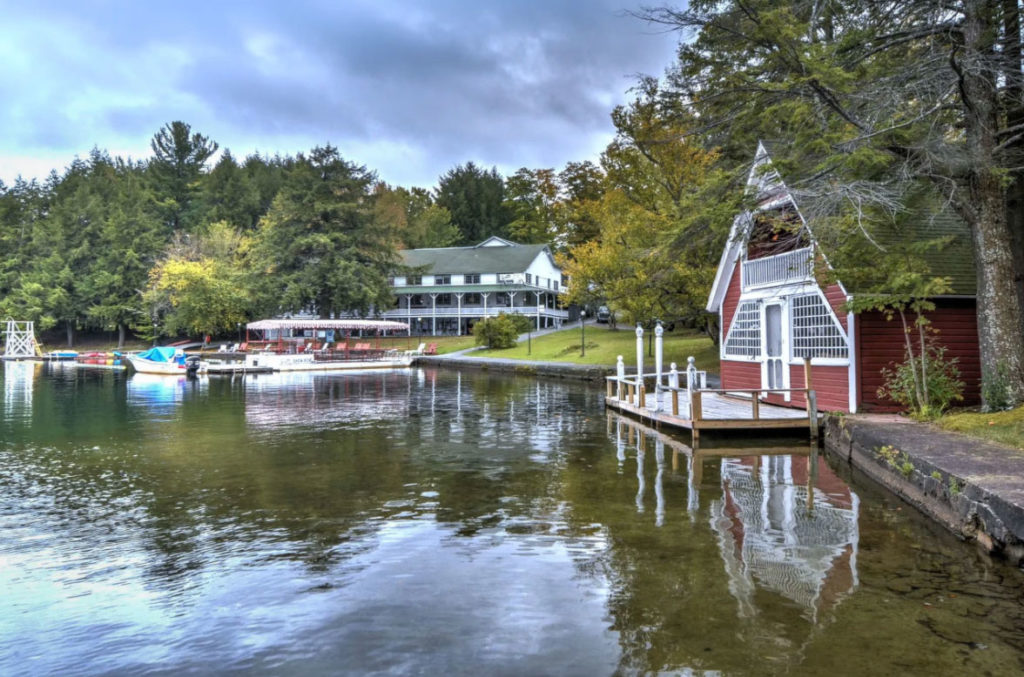 There's no shortage of other wholesome family activities either at the 134-room resort, with a ballroom, ice cream and soda fountain, a bowling alley with hand-set pins and tennis, volleyball and shuffleboard courts all creating the nostalgic sense of holiday traditions gone by. 
Scott's Family Resort draws fans of the Emmy award-winning TV show The Marvellous Mrs Maisel, which filmed several episodes there back in 2018. The series is set in the 1950s and 60s with the resort's historic interiors and outdoor spaces making for the perfect period film set.
After an unsuccessful auction in September, the owners of the holiday resort – who are in their 90s – are now fielding enquires via Instagram.