Sculptural animals, carved cabinets and ancient artefacts form the basis of art dealer Peter Petrou's eclectic trans-continental collection. Amassed over 45 years, it is headed to auction at Christie's on 30 January.
Petrou initially trained as a lawyer before turning gallerist in the 1970s, when he set up shop in Paris and later London's Primrose Hill. The art dealer spent half a century honing his eye for objects of beauty – and indulging his curiosity.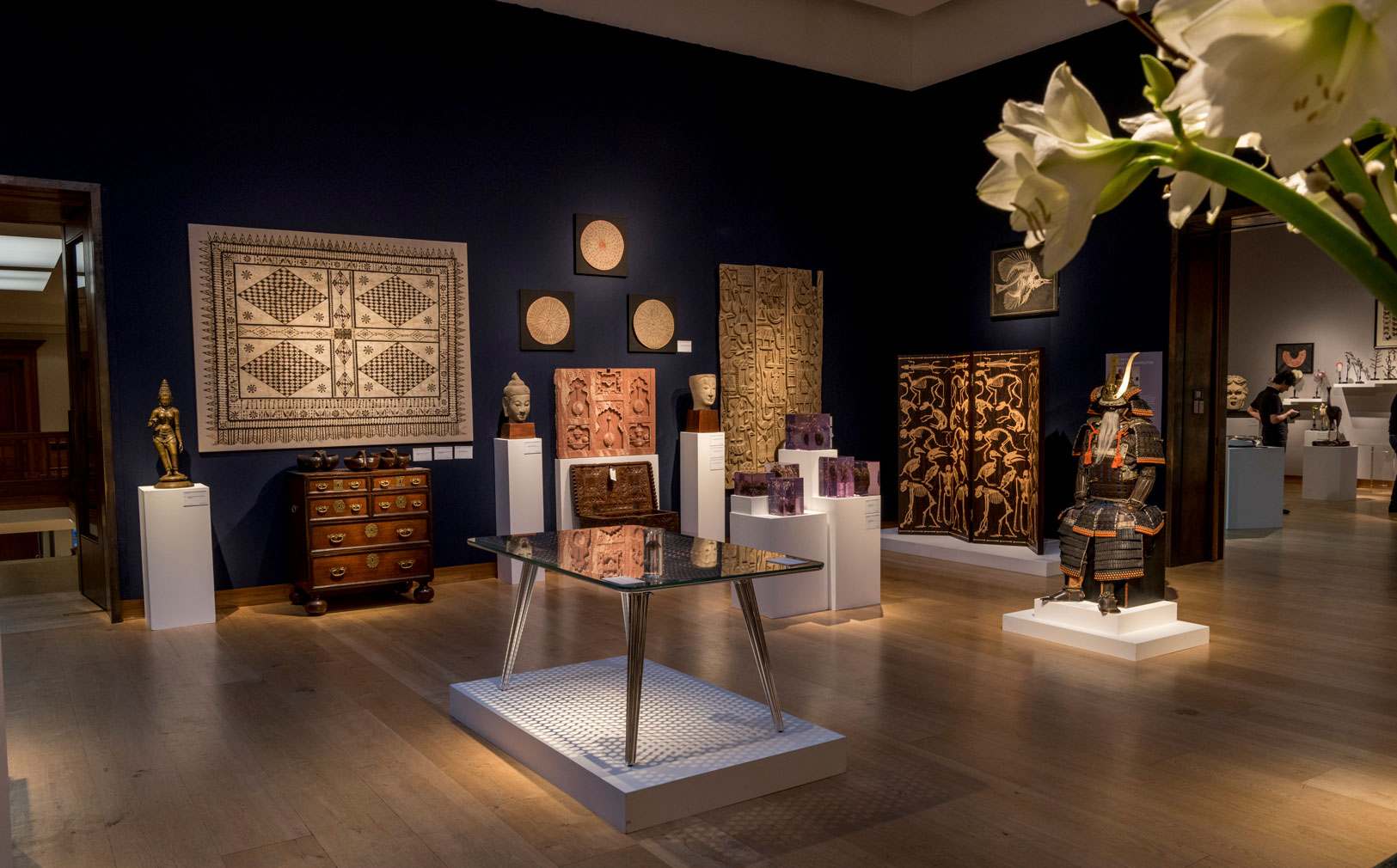 'Where I differed from my peers', he told Christie's, 'is that most of them were specialists in a given field of art, antiquities or whatever, whereas I was a generalist, interested in anything and everything — and that has shaped my entire career.'
Now, he and his wife Leonora Petrou are parting with their self-described 'weird and wonderful' collection – currently on show to the public at Christie's London auction house in an exhibition titled, Peter Petrou: Tales of The Unexpected – which spans over 3,000 years with lots starting from £300 to £100,000.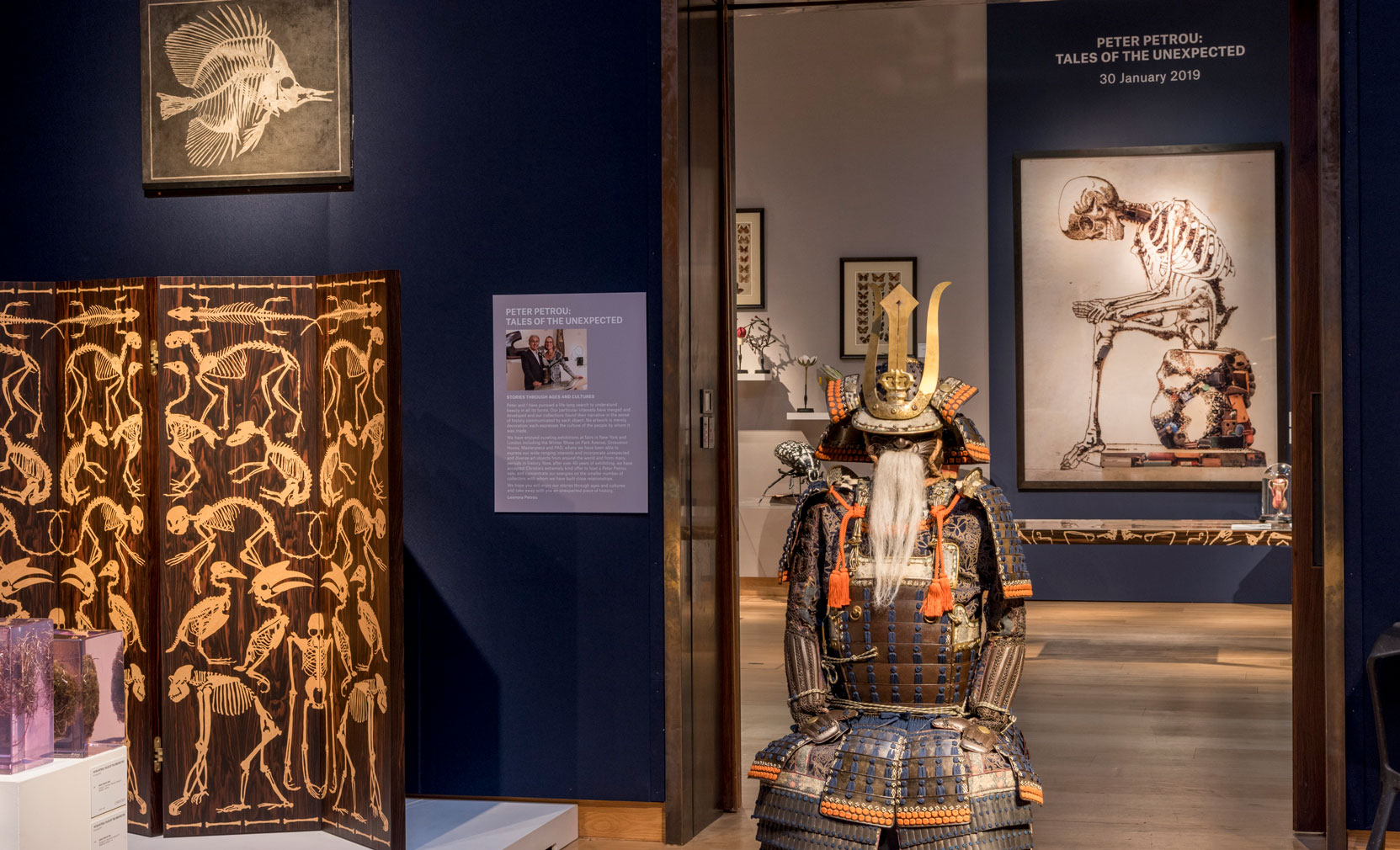 Highlights include two Imperial Chinese dated Suzhou 'Golden Bricks' (Lot 86, estimate £15,000-£20,000) and a pair of bronze Egyptian eyes and brows (lot 5, estimate £5,000-£8,000).
A Japanese gilt and polychrome, six-fold screen (lot 41) is expected to fetch between £6,000-£10,000 while a decorative trophy from the Coldstream Guards Officer's Mess circa 1815 (lot 50) – which looks like an ornate palm leaf – is expected to reach £30,000-£50,000.
The Peter Petrou: Tales of The Unexpected auction takes place on 30 January
Read next: The collector – Entrepreneur Eric Albada Jelgersma's furniture collection heads to auction