While many visitors to Mallorca head straight for its famed beaches, the island's capital Palma holds some surprises for the architecture enthusiast – particularly its well-preserved casco antiguo or historic quarter.
The Gothic-era townhouses, palaces and old religious buildings here are as impressive as those in Barcelona – Palma's closest rival – and are unique for their private gardens enclosed behind imposing stone facades.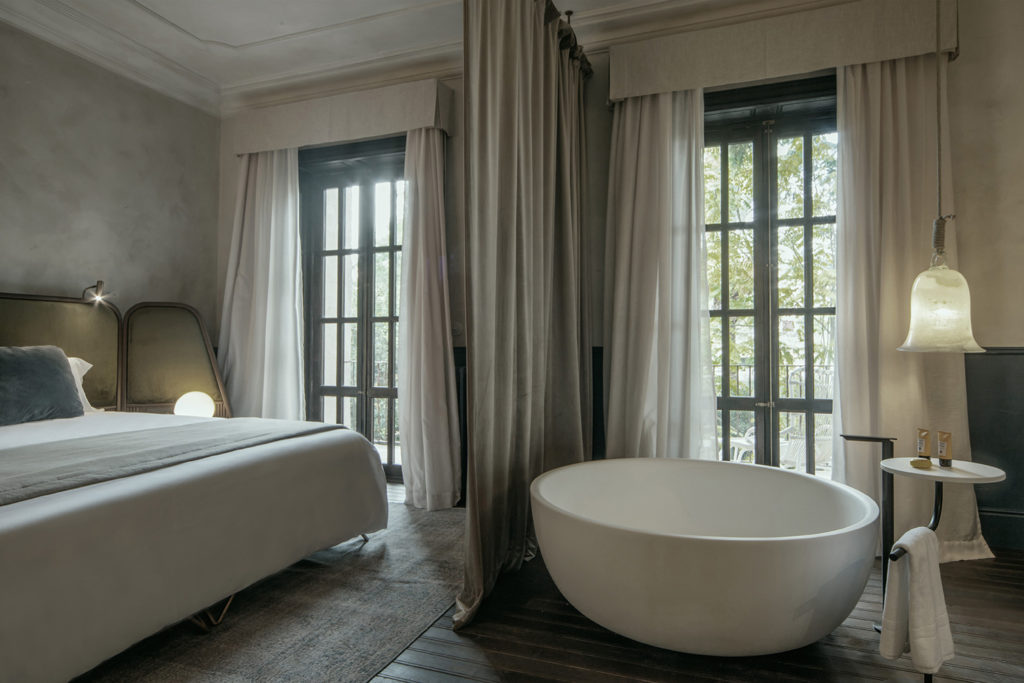 A handful has been converted to guesthouses and the latest is Can Bordoy Grand House and Garden, which reportedly has the largest private garden in Palma's old town. Once a pre-school run by a Catholic religious order, the Mallorcan studio OHLAB transformed the building from respected relic to a boutique hotel with a spa, heated outdoor pool, library and restaurant.
The designers were guided by the principals of the Japanese art of kintsugi (repairing broken pieces of pottery without disguising inherent flaws) for the project. Signs of the building's history and ageing have not been masked but rather enhanced.
Rooms at Can Boydoy Grand House and Garden – which start at €550 per night – are outfitted with custom made lighting, art deco furniture, antiques sourced in Paris and Copenhagen, and local ceramics.
The garden was newly landscaped with olive, jacaranda and citrus trees and brought from the outside in; plants and greenery climb across the walls, and in some cases ceilings of the Mallorcan property, highlighting an ambience of an ancient oasis.
Read next: 10 hotly anticipated hotels opening in 2019