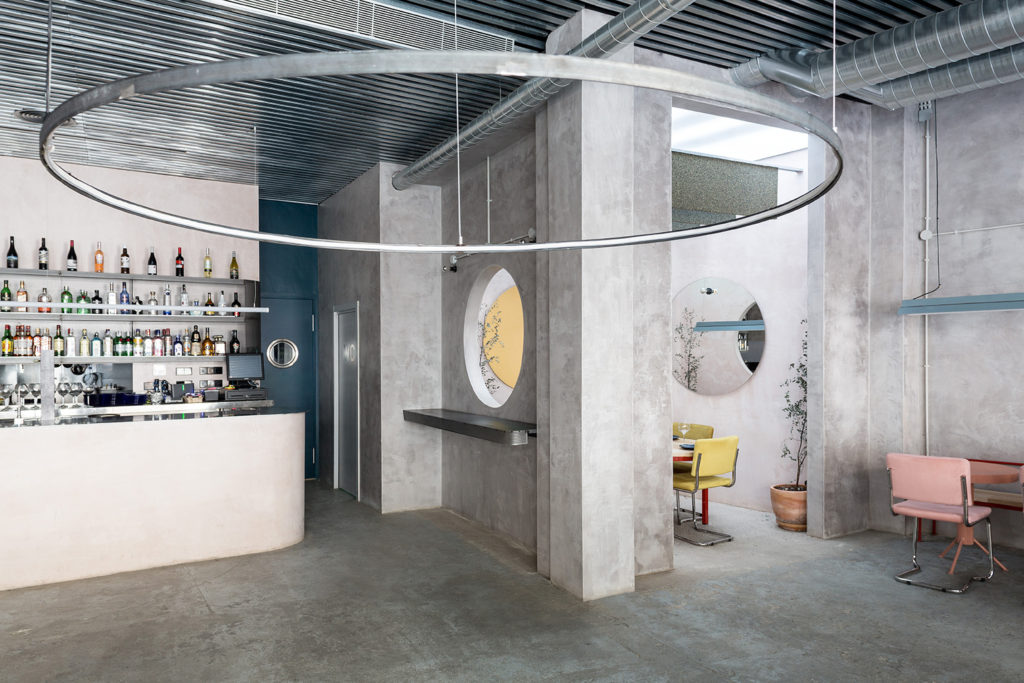 New Seville restaurant Casaplata takes design cues from the paintings of Italian artist Giorgio Morandi.
Architects Lucas y Hernández-Gil were inspired by Morandi's pastel-tinged still lifes, featuring 'strong colour pieces that stand out over a silver grey atmosphere'. Casaplata – which takes over a former coffee shop at the base of a 1970s building – channels the same colour palette, with soft hues coming from furniture by Kresta Design set against concrete walls and flooring.
'The interior aesthetic is raw and austere in order to make the food on the metal trays stand out,' says the practice.
Exposed metal pipes, metal ceiling panels and a curving concrete bar top continue the industrial vibe.
Sevillians can enjoy a menu of contemporary but simple mediterranean fare, such as cured meats, smoked mackerel and spanish omelettes. Casaplata also doubles as a cocktail bar.
Read next: Madrid's last adult cinema is reborn as culture hub