Modernist architect Richard Neutra designed just two private residencies in Connecticut – and now one of them is seeking a new owner for the first time ever.
The five-bedroom Henry and Betty L Corwin House was commissioned by in 1955 by the couple and sits above the Saugatuck River in Weston on a 4.3-acre riverfront plot. It's been in the family ever since, who've maintained it in near original condition – save for updates to its kitchen and bathrooms.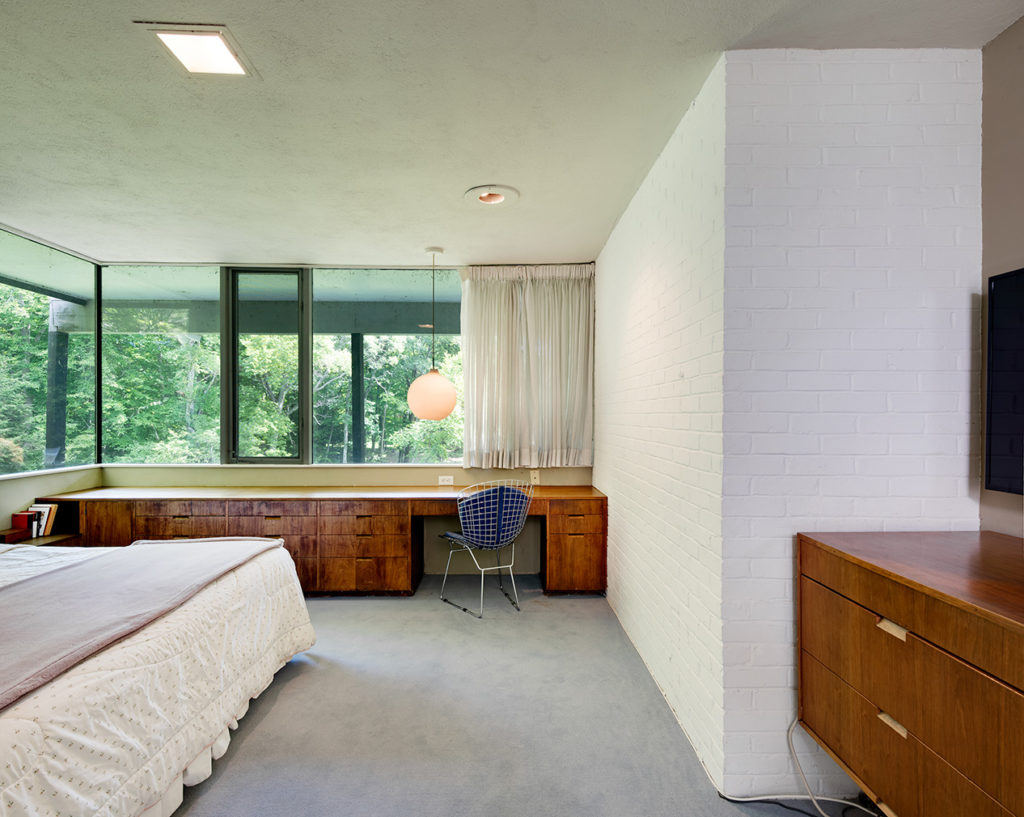 The Connecticut property features Neutra's signature floor-to-ceiling glass walls and painted brickwork, as well as bespoke midcentury St Charles cabinetry.
Corwin House is being offered for sale via Rick Distel of Compass for $3.2m for the first time ever – but there's a caveat. The family matriarch, Betty, still resides in the house and is seeking a life estate with the sale.
Read next: Glass-walled Richard Neutra home lists for $650k in Pennsylvania