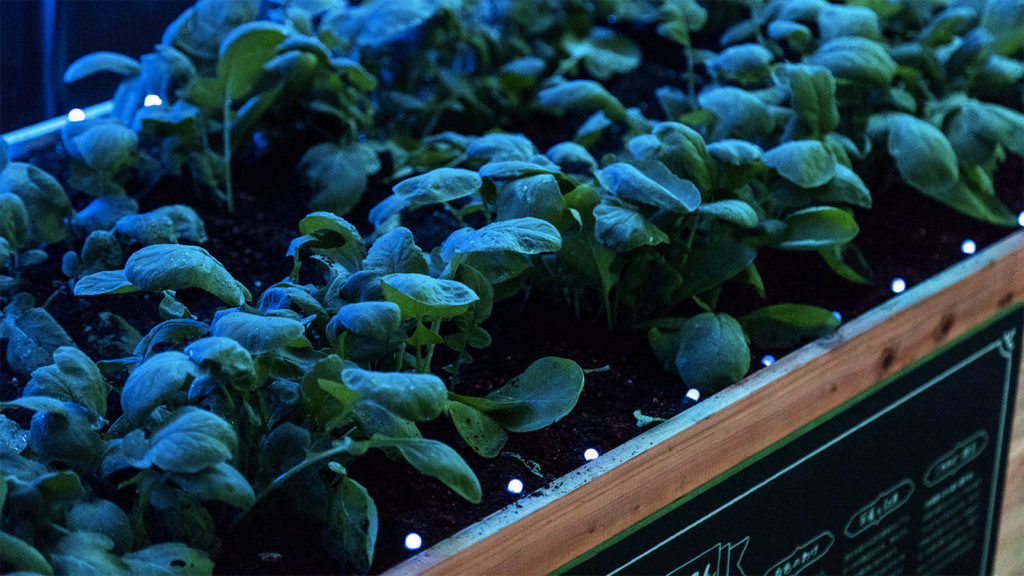 A digital greenhouse has popped up in Tokyo – complete with psychedelic lights and a 'vegetable orchestra'…
Digital Vegetables is the brainchild of studio PARTY, and is designed to spark conversations about agriculture by encouraging visitors to touch, smell and hear plants being grown. It takes over a plot of land in Tokyo's Midtown garden space.
The frame of the digitally enhanced greenhouse has been strung with LED lights. Seven types of vegetables have been planted in beds inside the structure and, when touched by visitors, they trigger a series a light displays and sounds.
While the digitally programmed neon light displays are inspired by growth occurring beneath the earth, audio effects have been created by sound artist Res Kunimoto. He has mixed field recordings of seeds being rubbed, leaves touched and fruit being eating, with the sounds of orchestral instruments.
'Tomatoes are violin, carrots are trumpet, cabbages are oboe, mini radishes are flute, sweet potatoes are piano, eggplants are harp, pumpkins are clarinet,' says Kunimoto.
Digital Vegetables is on display until 5 November. View it at night for the full psychedelic experience.