Art and architecture blur inside this sculptural Belgian villa, designed by Claude Strebelle as his family home.
The Belgian architect and urbanist – who founded Atelier Architecture du Sart-Tilman – built Villa Strebelle in 1980, and the Tilf property has an Escher-like quality thanks to its unusual curves and stepped interior ceilings.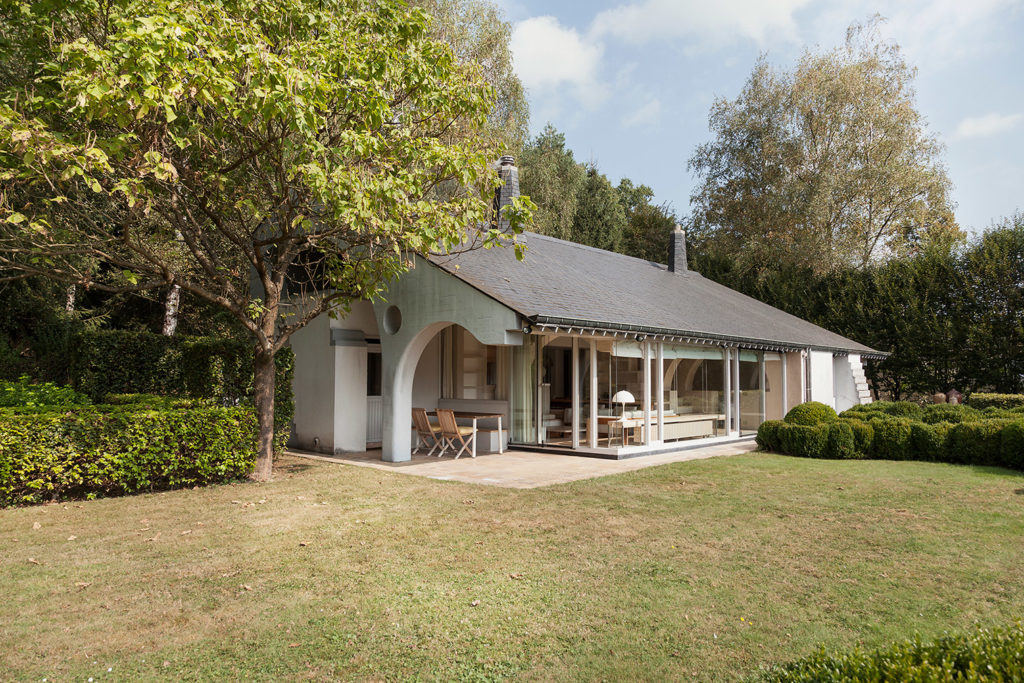 Villa Strebelle's sweeping concrete façades were poured on site. The Postmodern house – for sale via ArchitectenWoning for €800,000 – has huge glass panes which look onto 14 acres of grounds designed by landscape architects Jacques Wirtz and Serge Delsemme.
They say the devil is in the detail, and the 250 sq m Belgian property is packed with them. Interior doorways and openings have been aligned so that there are sight-lines of the gardens visible throughout the four-bedroom house.
Elsewhere, Strebelle's custom cabinetry echoes the geometry of the architect's house, and there's built-in seating around the woodburning stove in the living room, which offers a cosy counterpoint to all the angles.
Lighting – included in the sale – was designed by the architect's son, artist Vincent Strebelle.
Strebelle worked largely in the Liège area of Belgium, and is best known internationally for designing the oceanographic research station at Calvi, Corsica.