This Mallorcan palazzo in Felanitx has been revived as a gallery-like private home – available to buy complete with all its art and furniture.
Before it was renovated in 1998 and turned back into a living space, Carrer de sa Porteria 26 served as a wine bar and bodega for the town's creatives. Felanitx is considered the 'art capital' of Mallorca, and the two-bedroom island home stays true to this spirit, housing 'the largest private collection of works by [Polish] artist Ralf Majewska,' according to the listing agent.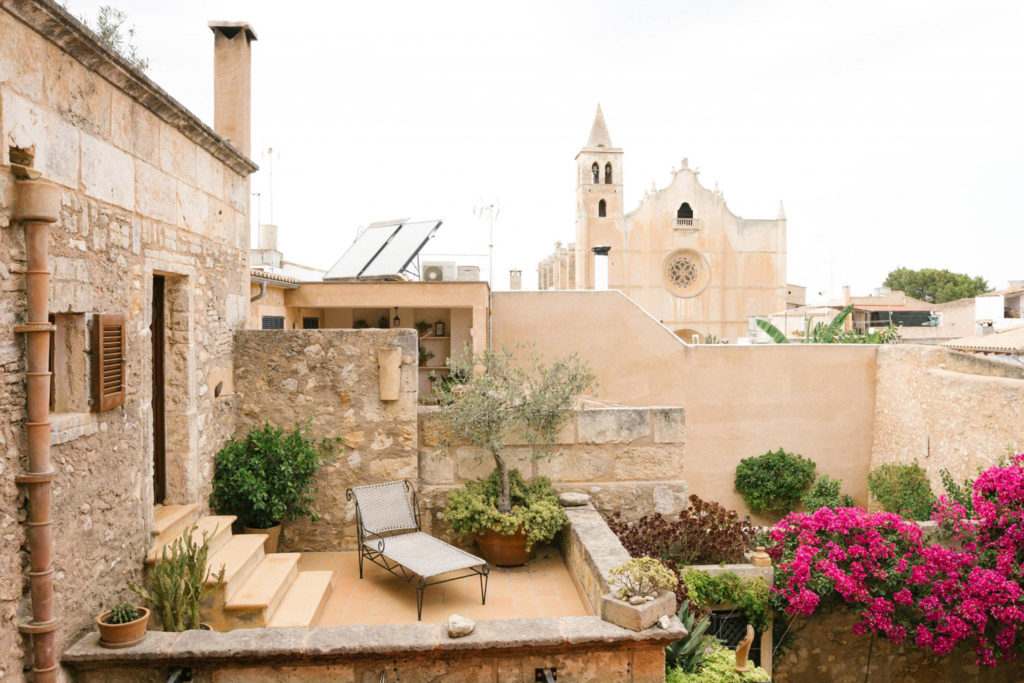 The historic 412 sqm structure – on the market via Fantastic Frank for €1.25m – is set across three floors and comes packed with historic features. Towering 10-metre-high ceilings are crossed with beams and frescoes, while solid sandstone walls and floors have been restored.
Even the swimming pool doubles as an arena for art, surrounded by constructivist sculptures.
Old and new meet in the furnishings too, which include antique pieces and contemporary design objects by Zanotta, Artemide and Belux. Like the artworks, the furniture is available to buy via separate negotiations.
Read next:  5 stunning villas for rent on São Miguel island in the Azores