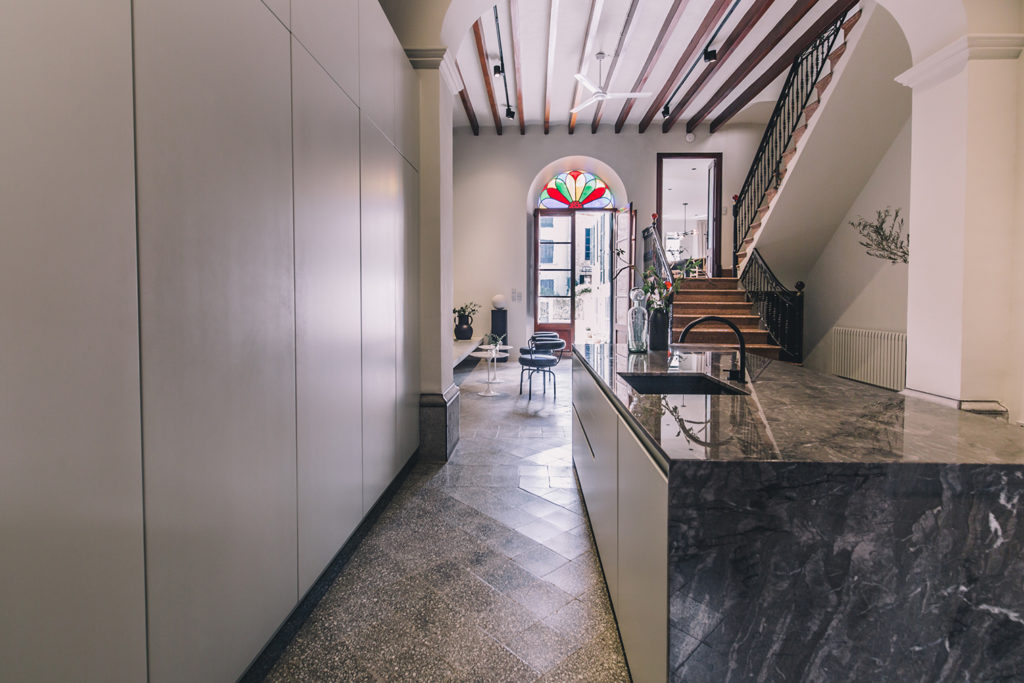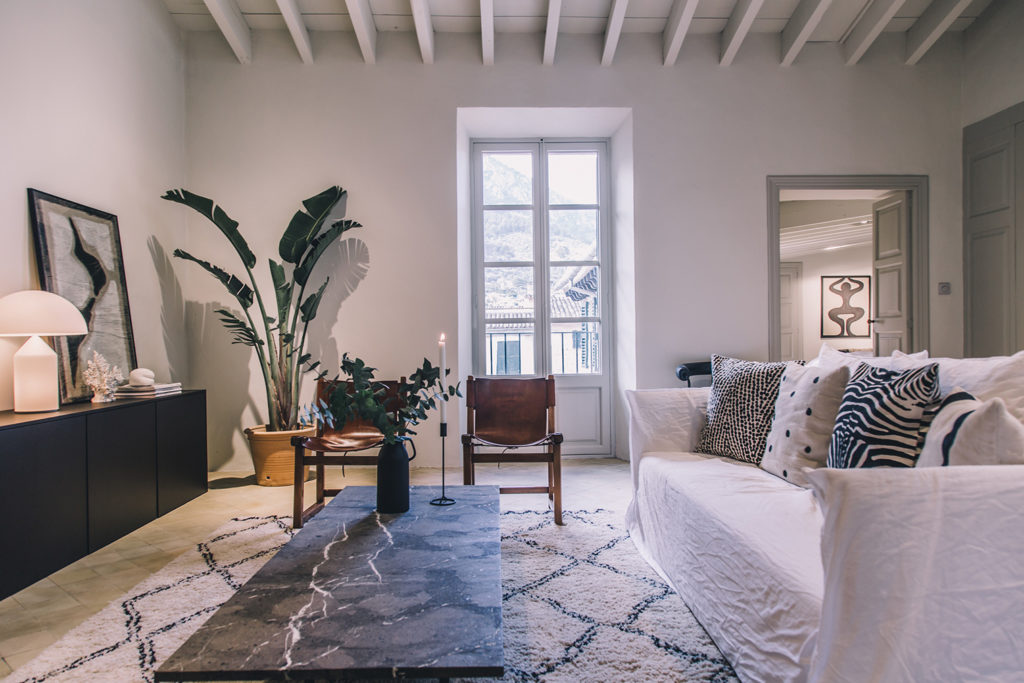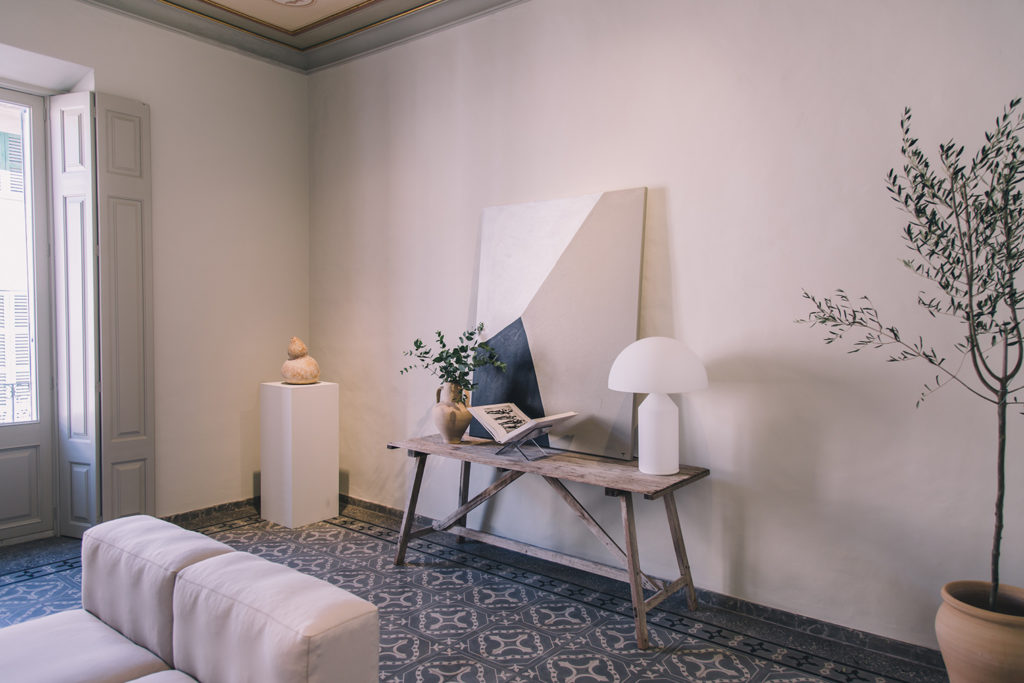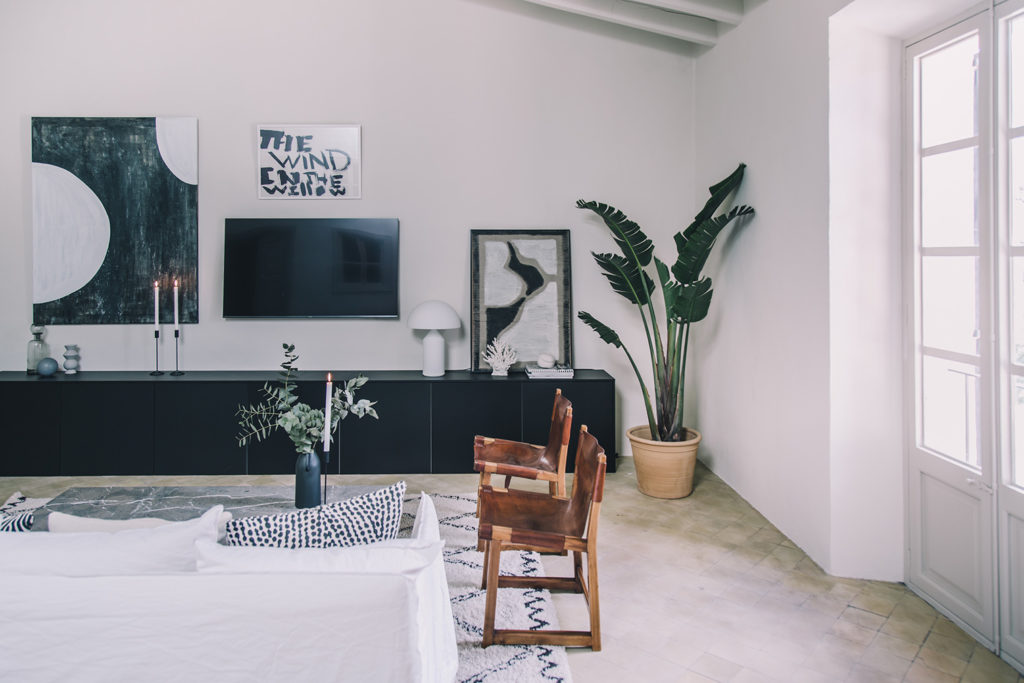 This freshly restored property in Mallorca's Sóller comes just as you see it – complete with furniture, fixtures and fittings.
Casa Sa Mar dates back to 1896 and blends French and Mallorcan influences, thanks to its original owners: a wealthy Mallorcan family who moved back to the island after living in France.
Practice Durietz Design and Development has recently restored the retaining its period details – including olive parquet floors, marble sinks and ornate tiles – while modernising it for a new era.
Says the practice: 'In restoring this piece of history careful detail has been taken to update while keeping the spirit of the house, not disturbing the original architectural flow but still creating a modern living space.'
The island property – for sale via Bjurfors for €2.5m – unwinds over three floors and its classical wooden beams have been left exposed. Spruced interiors feature white walls and soaring 5-metre-high ceilings.
On the ground floor is the kitchen and cosy study, which comes with a painted ceilings. A small set of steps lead to the dining room and terrace, with access down to the patio and pool area. The main 50 sqm living room, with high, painted ceilings and a balcony that stretches the width of the house, is up a level.
Two bedrooms can be found on the first floor, while three more are in the attic, which has sloping beamed ceilings and restored clay floors.
The Mallorcan property is fully furnished with custom pieces by Dutietz Design and Development, as well as antiques sourced on the island and furniture by Cassina, Fritz Hansen, Herman Miller and Hay.
Casa Sa Mar is a three-minute walk from the centre of Sóller, which is home to 15,000 people, and a stone's throw from the sea.
Read next: San Francisco Victorian gets a radical revamp and a new jewel-box atrium