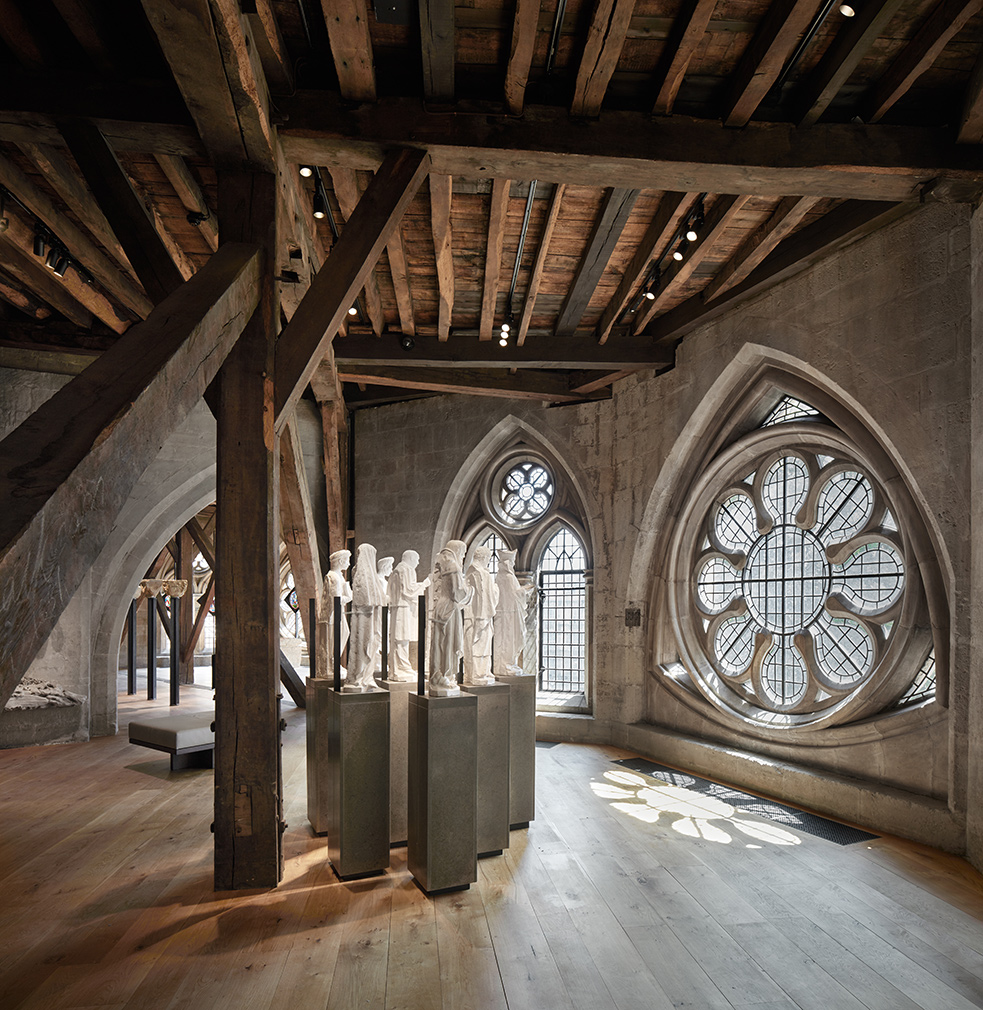 Westminster Abbey's medieval Triforium has been reborn as a new public gallery for royal treasures following a £22.9m transformation.
London-based architecture practice, MUMA (McInnes Usher McKnight Architects) and Max Fordham revamped the historic space, which sits 50-ft above the abbey floor and has been hidden from public view for over 700 years.
The gallery is reached via a new tower designed by Ptolemy Dean – the first major addition to the Grade I-listed building since 1745 – dubbed the Weston Tower. The star-shaped structure is inspired by the Gothic pattern found across the abbey's interiors, and sits between the 13th-century Chapter House and 16th-century Lady Chapel.
Weston Tower is built from stone, glass, lead and oak to blend in with the Abbey's existing Gothic architecture, and it houses a new staircase and lift. Fragments of 12th-century glass, found during the excavation of the Triforium vaults, have been reused in its windows, blending old with new.
Writer John Betjemen once claimed that the Trofium has the 'best view in London'. Visitors to the Queen's Diamond Jubilee Galleries will be able to look down upon the Great West Door and Cosmati Pavement from the gallery space.
Around 300 objects are on display, spanning 1,000 years of history, including the coronation chair of Queen Mary II, Queen Elizabeth I's corset and artifacts from worship and daily life at the abbey.
The Queen's Diamond Jubilee Galleries will officially open to the public on 11 June 2018.
Read next: 10 art galleries in resurrected churches