South Korean director Bong Joon-ho's razor-sharp social satire Parasite has taken the film world by storm – thanks in no small part to its stellar cast, immaculate set design and sensational third-act twist. Yet one of the film's biggest surprises initially passed audiences by: the affluent Park household where the majority of the action takes place was built entirely from scratch, a fact only revealed after the film's Cannes premiere.
Here production designer Lee Ha-jun discusses how he and Bong conceived and executed this ambitious feat of modern architecture.
'In most Korean films, less than half of filming takes place on-set; but over the few years, the amount of on-set filming has been increasing. [On Parasite] it began with having lots of conversations with the director. I then gradually developed the production design through constant designing and running 3D simulations. Through modelling before building the set, we could take into consideration the movement of the cast and the positions of the cameras.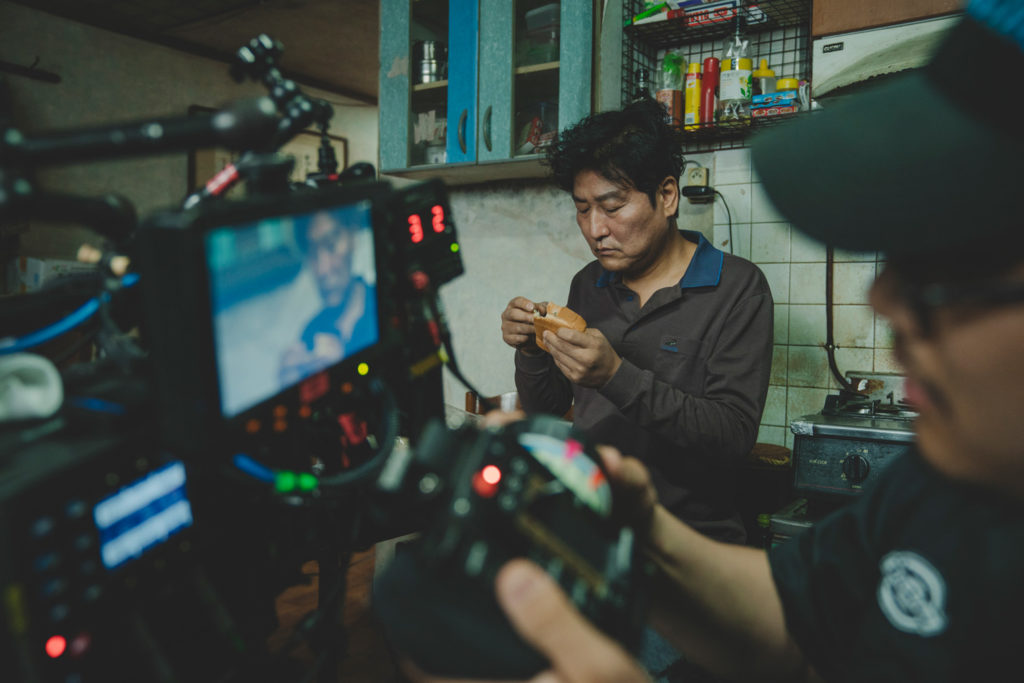 'The general concept that penetrates the film is verticality; it descends endlessly from top to bottom. The Park house has the same structure. As you can see from the semi-basement, which is a room you enter when you descend from the ground floor, all the layers in the film exist vertically. The numerous stairs and the density of the space shifts as you descend. There are a lot of layers in Parasite.
'I have a lot of friends who're architects, so I met and talk[ed] with them to get inspiration. Because the set accounts for 80 per cent of the whole film, I had a strong belief that it should not look like a set when designing it. So I tried very hard to not miss any details. Early on, we decided not to let the audience know that the house was in fact a set – that way, they would be able to focus and immerse themselves in the film.
'We finally let the truth out after Cannes. I was very nervous that someone would find out that all these spaces were actually a set, that they would actually look like a set onscreen. In the end, no one figured it out.'