Spanish artist Bea Sarrias depicts modernist buildings with an evocative quality in her Iconic Architectures series, which is on show at the Jordi Barnadas art gallery in Barcelona.
Her architectonic series features a dramatic use of light and shadow, interesting perspectives, sweeping brushwork, and warm colours, which draw the viewer into the spaces.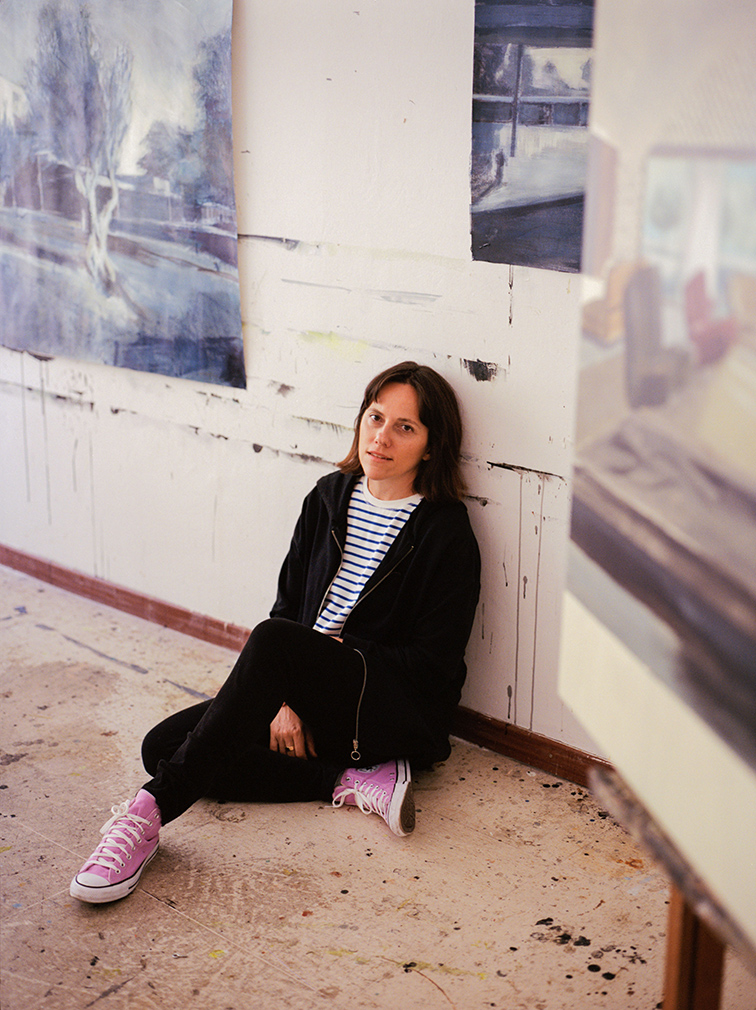 Featured in her artworks are famous modern buildings, including Paul Rudolph's Sarasota High School in Florida, Pierre Koenig's Stahl House in Los Angeles, Richard Neutra's Mariners Medical Arts Building in California and José Antonio Coderch's Güell House in Barcelona.
Sarrias says she paints houses and architectural spaces because architecture is the best way to describe light. 'Light can evoke many feelings… the feeling of nostalgia, of absence, of presence,' she says.
To create the paintings, Sarrias modifies and reinterprets the architecture to capture a sense of time and mood, which she creates through light. 'My paintings are a window to another place,' she says. 'They transport you physically and emotionally into a place you have to be.'
Painting with a realistic technique, Sarrias often depicts interiors as inhabited spaces, filled with objects but without people, which allows light to take centre stage.
To form her pictorial intention, Sarrias spends many hours researching the buildings. 'My work is anthropological,' she says. 'I speak to the owners and research its history. I spend the day inhabiting it, seeing how the air and nature interact with the architecture and document it with photography and sometimes film. I try and capture how I felt inside the house.'
The exhibition can be visited online and by appointment until June 30.
Galeria Jordi Barnadas, Consell de Cent, 347, 08007, Barcelona, Spain.