Welcome to our weekly property digest, where we bring together the best homes for rent and sale across the world. Among our discoveries are a fashion designer's opulently appointed former home and a minimalist A-frame cabin for off-grid living.
Villa La Vagnola in Tuscany, Italy
15 bedrooms; $12m via Christie's International Real Estate
If you've got some serious cash to splash and a penchant for fashion, this Tuscan hideaway may pique your interest. The 15-bedroom home previously belonged to Italian designer Valentino and has boldly decorated rooms, complete with frescoes and ornate floors. Snoop inside its extravagant rooms.
The Slater holiday home in Dallas, Texas
2 bedrooms; from £197 per night via Airbnb
Nineties nostalgia is at its zenith inside The Slater – named for the star of kids TV Show Saved by The Bell. The house features a faithful recreation of The Max diner and a flourish of PoMo colours. Find out more.
Nolla Cabin in Helsinki, Finland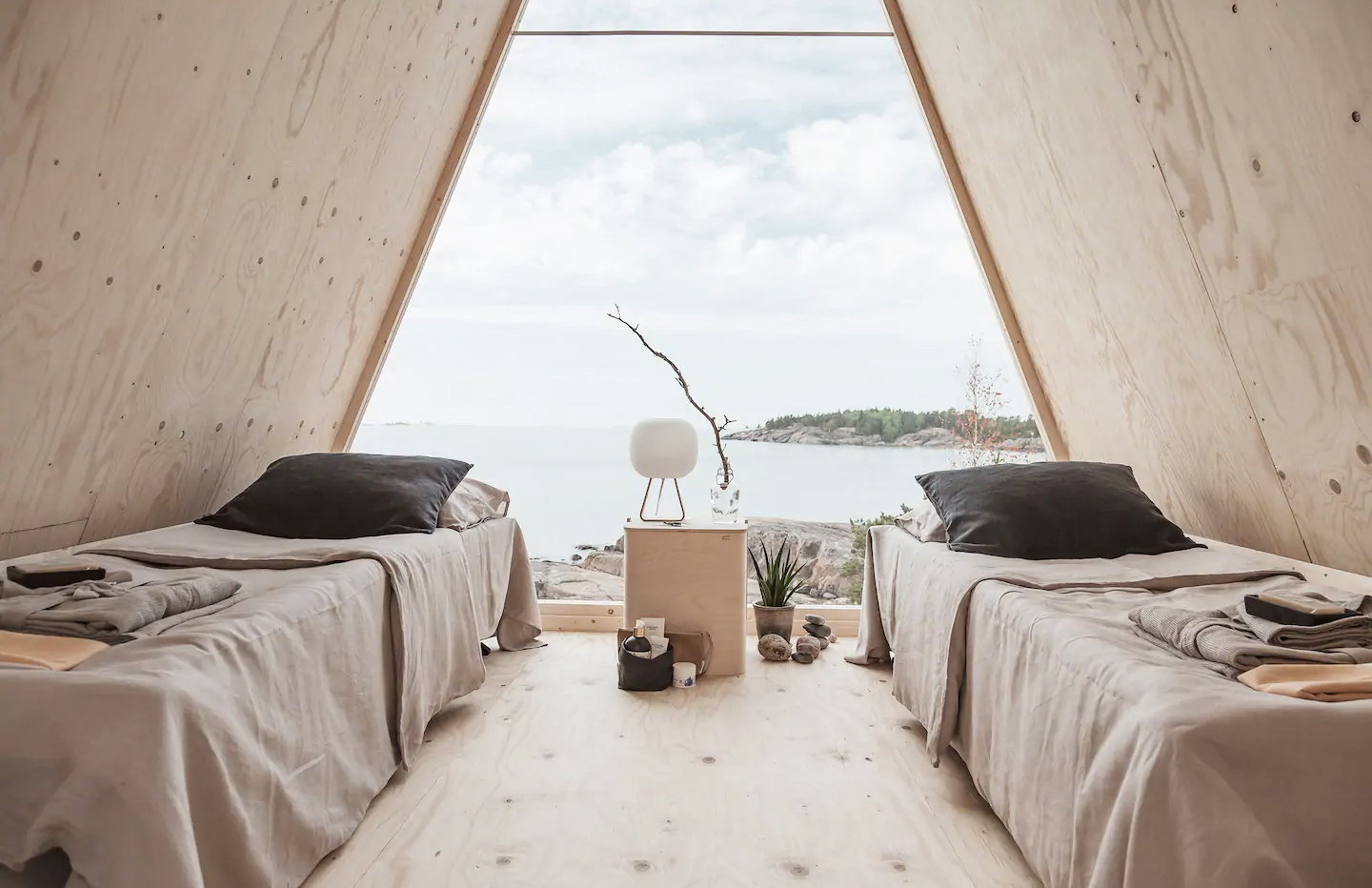 Sleeps 2; from €30 per night
Off-grid living gets a sophisticated twist at island A-frame cabin Nolla. It sits on a small island in the Helsinki archipelago, a short distance from the city centre. It is powered by solar panels with raw timber interiors that have a minimalist feel and clever storage hacks built-in. See more.
Villa Poggio Torselli in Tuscany, Italy
View this post on Instagram

40 rooms; $60m
This 18th-century Tuscan villa was owned by one of Florence's most famous families, the Machiavellis, and is a remnant of the city's Golden Age. See more about its storied past.
Calle Princesa loft in Barcelona, Spain
View this post on Instagram

2 bedrooms; €780,000 via Costa Brava & Barcelona Sotheby's International Realty
This serene loft on Barcelona's Calle Princesa features lofty ceilings, light-drenched spaces and white-walled minimalism.