Welcome to our weekend property digest, where we bring together the best houses for sale (or rent) that we've unearthed across the world. Among this week's discoveries is freshly completed Algarve retreat and a concrete masterpiece by Pritzker Prize-winner Alejandro Aravena.
Algarve retreat packed with surprises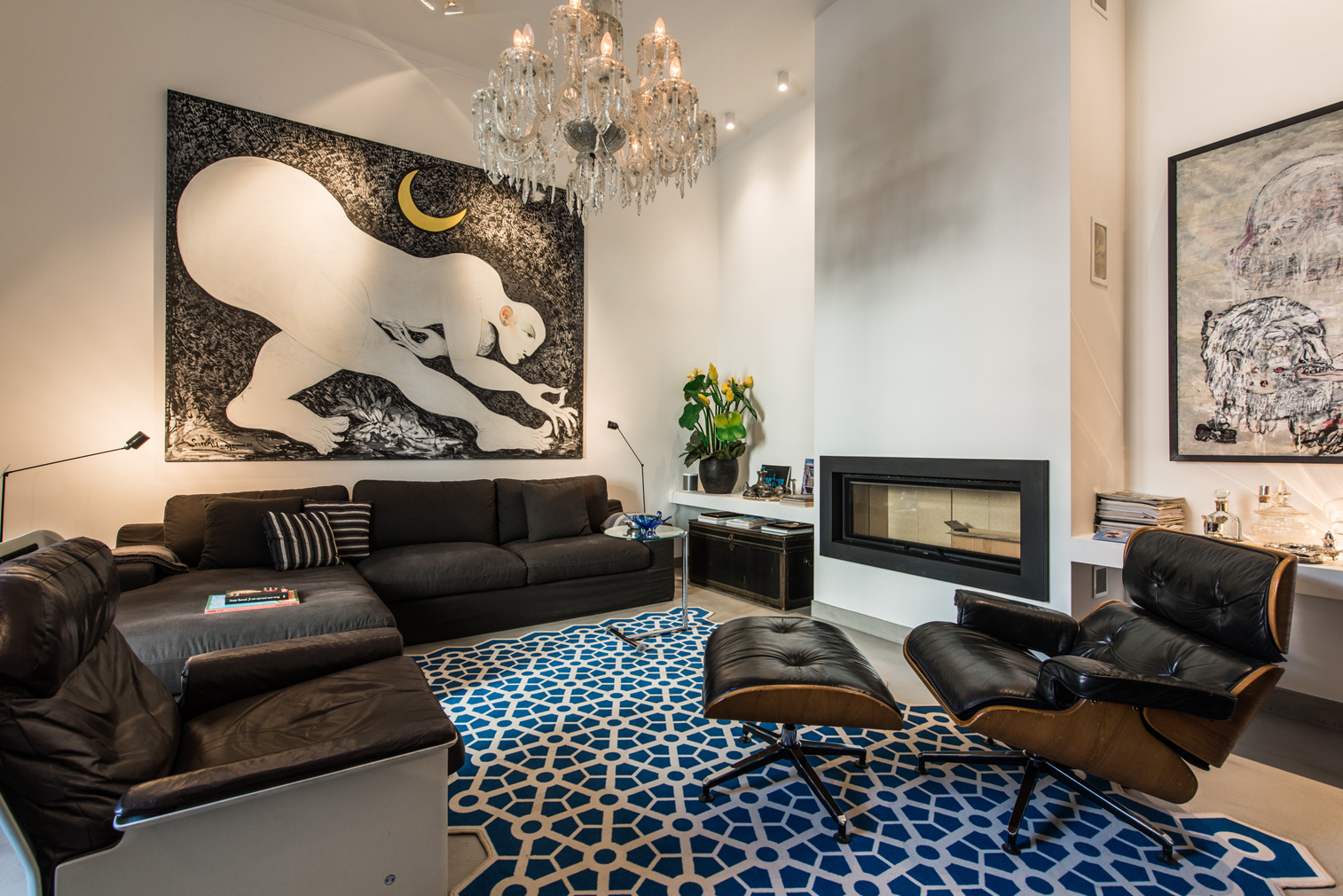 3 bedrooms; price (per night) on application via Holiday Architecture
Formerly a village farm, this Portuguese villa in the village of Lagoa has thrown off its humble roots and been reborn as a sleek holiday home, complete with a courtyard pool and outdoor lounge. Casa BonTon's 19th-century walls have been repaired and given a modern make-over via bold colours and contemporary artworks. Sneak a peek inside.
Coral-coloured fixer-upper in New York, USA
5 storeys; $11m via Wald Real Estate
You'll need to dig deep for this renovation challenge in Greenwich Village. Not only does it come with a hefty price tag – it also needs gut-renovating from top to bottom. But its charm is obvious; a huge living room atelier features massive studio windows and timber beams which will set your imagination running wild. See behind that pink facade.
Seafront with commercial opportunity in Mallorca, Spain
5 bedrooms; €2.95m direct
Those seeking to combine their love of sunshine with a commercial opportunity will find Villa Sont Font an intriguing prospect. The beachfront island home looks out towards Ibiza and has projected earnings of between €60-€70,000 for the 2019 tourist season (€20,000 of which is already booked). It's on the market privately and already has a tourist licence – find out more.
A concrete masterpiece in sss chile by Alejandro Aravena
4 bedrooms; $1.53M via Chile Sotheby's International Realty
Pritzker Prize-winner Alejandro Aravena designed this radical Chilean home, which is part of the experimental Ochoalcubo project by developer Eduardo Godoy that combines South American and Japanese influences. Fans of Brutalism will appreciate its raw and rugged interiors, while floor-to-ceiling windows frame dramatic views of the ocean. Take a tour.
The Waymire Residence in Los Angeles, USA
View this post on Instagram

3 bedrooms; $2.2m via Deasy Penner
Ray Kappe designed this 1958 beauty, which features pitched floor-to-ceiling windows with sweeping views across Los Angeles, from Downtown to Century City to the Getty Museum.
Read next:  New film 'Columbus' is a love-letter to modernism