Welcome to our weekly property digest, where we bring together the best homes for sale and rent across the world. This week, we have a carbon-neutral prefab cabin and a former French aerodrome clubhouse designed by the ultimate dream team, Prouvé and Le Corbusier among our discoveries.
A modernist Mallorcan villa by Isla Architects in Spain
4 bedrooms; €2.4m via Fantastic Frank
Colour is king at this Mallorca home by Isla Architects. The pink home is nestled among the vineyards between Santa Maria del Cami and Santa Eugenia and according to the realtor, it's inspired by the tropical Mexican coast. Pivoting glass doors lead into the island home which is set over a single-storey, with crisp rectangular volumes capped by terracotta roof tiles. Inside, rooms have high ceilings, exposed beams and floor-to-ceiling glass doors that open onto private terraces, a garden and a swimming pool. Peek inside.
A pilot's pad designed by Prouvé and Le Corbusier near Metz, France
Sleeps 18; from €2,000 per week and from €1,000 for the weekend via Patrice Besse
Architects Jean Prouvé and Le Corbusier created this 1950s French aerodrome clubhouse outside of Metz, which is now an exclusive holiday rental available via Patrice Besse. Prouvé conceived the roof as two plane hulls linked by a central channel while Le Corbusier's Modulor scale of proportions guided the interiors. See more.
Koto's prefab work cabin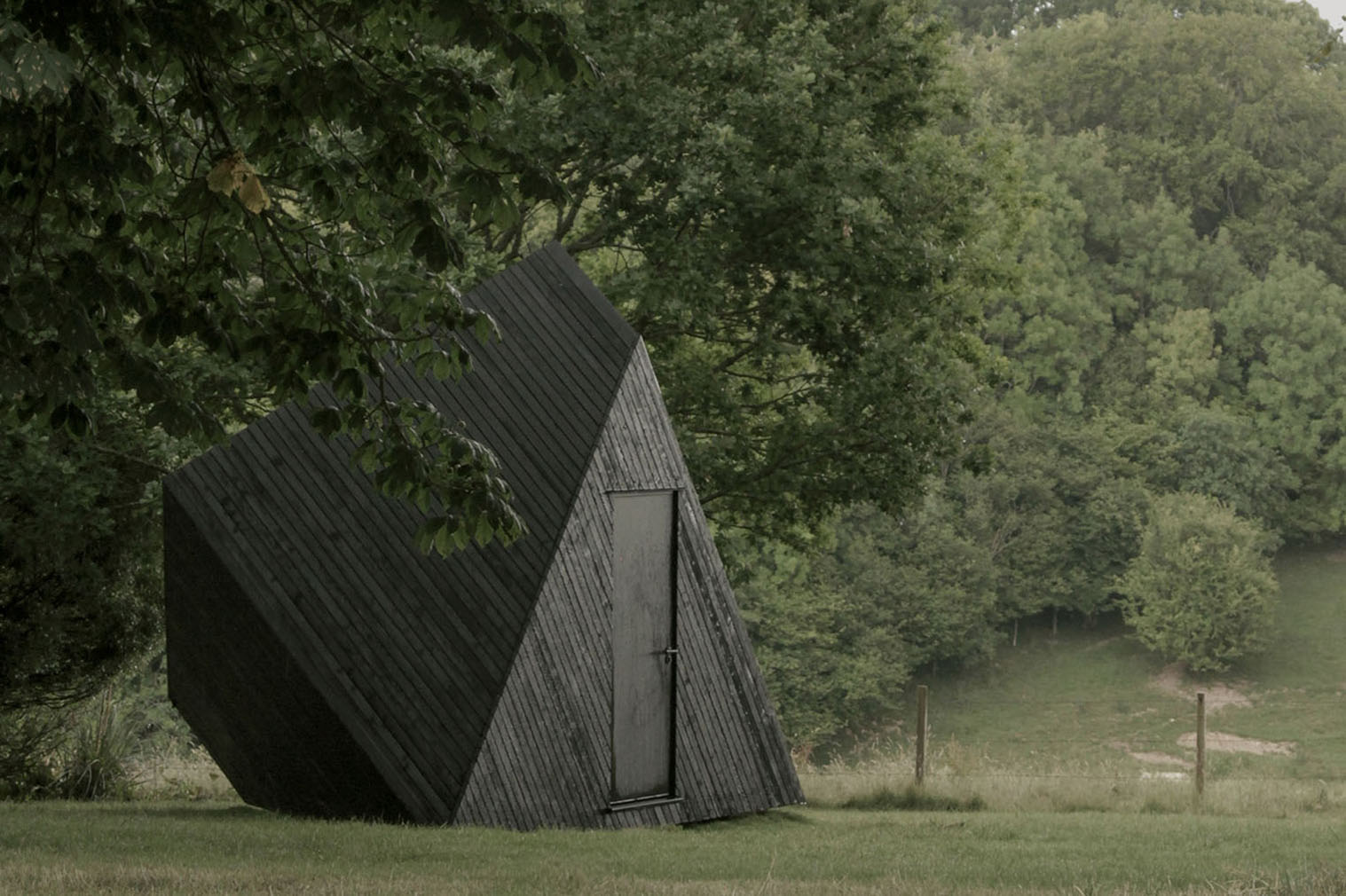 From £26,00 direct
Koto's new off-grid office space is small enough to squeeze into an average garden. The prefab hut has been designed to help people reconnect with nature, and is carbon-neutral with a charred-wood exterior intended to 'enhance the landscape'. It's available to buy off the shelf, or as a customised version. See inside.
A grand Venetian home in Italy
View this post on Instagram

4 bedrooms; POA via Sotheby's Realty Venice
This restored piano nobile on the Campiello San Tomà canal in Venice has grand proportions. The Venice property is accessed via a private bridge and courtyard with an original Istria staircase, stone well, and antique wall frescoes. Inside, the Italian property has 5-metre-high ceilings, terrazzo, and parquet flooring throughout.
A Mallorcan townhouse surrounded by orchards in Sóller, Spain
View this post on Instagram

6 bedrooms; POA via Berrow Projects
Originally built in 1910 by French citrus merchants, Canoneta Townhouse in Mallorca's Sóller is surrounded by orchards of orange, lemon, apple, apricot, and fig trees. The Balearic Islands property has been updated by Berrow Projects and has views of the Tramuntana mountains from its rooms.