Welcome to our weekend property digest, where we bring together the best houses for sale (or rent) that we've unearthed across the world. Among this week's discoveries is a ceramicist's live/work space for rent in Rhode Island and a prefab tiny home that can be built anywhere.
Converted warehouse with secret garden in Melbourne, Australian
2 bedrooms; $1.8m – $1.98m AUD guide price via JellisCraig
This Fitzroy warehouse conversion is designed around its hidden courtyard garden, with huge industrial windows framing views of the walled oasis. Designed by Provan-Ludlow it features concrete floors, distressed brick walls and painted steel beams. It's set to go under the hammer on 28 April. Sneak a peek inside.
A potter's retreat in Providence, USA
1 bedroom; from $99 per night via Dye House Lofts
Looking for creative inspiration? Book a stay in the Providence live/work space of ceramicists Jim Schatz and Peter Souza, which takes over a colossal 5,200 sq ft former dye house close to the city's downtown. The mill lofts come with brick walls and soaring rafters – and guests can take a personal tour of the studio with the artisans. Scope it out.
Prefab Artist Bothy

1 bedroom; £39,000 via The Bothy Store
Artist Bobby Niven and architect Iain MacLeod launched their Bothy Project in 2011, giving creatives the chance to go off-grid and stay in hand-built tiny homes ensconced in nature. Now they've unveiled their prefab Artist Bothy which can be installed as an urban retreat, studio or off-grid getaway, and comes fully assembled. Get a closer look.
Post-and-beam canyon home in LA, USA

3 bedrooms; $1.595m via Compas
Sitting a stone's throw from the hiking trails of Elysian Park, this midcentury Echo Park home has wooden floors and ceilings, skylights and a 15-ft-high brick fireplace. It also comes with a separate guest cottage that offers potential rental…
Lofty passivehaus in Berlin, Germany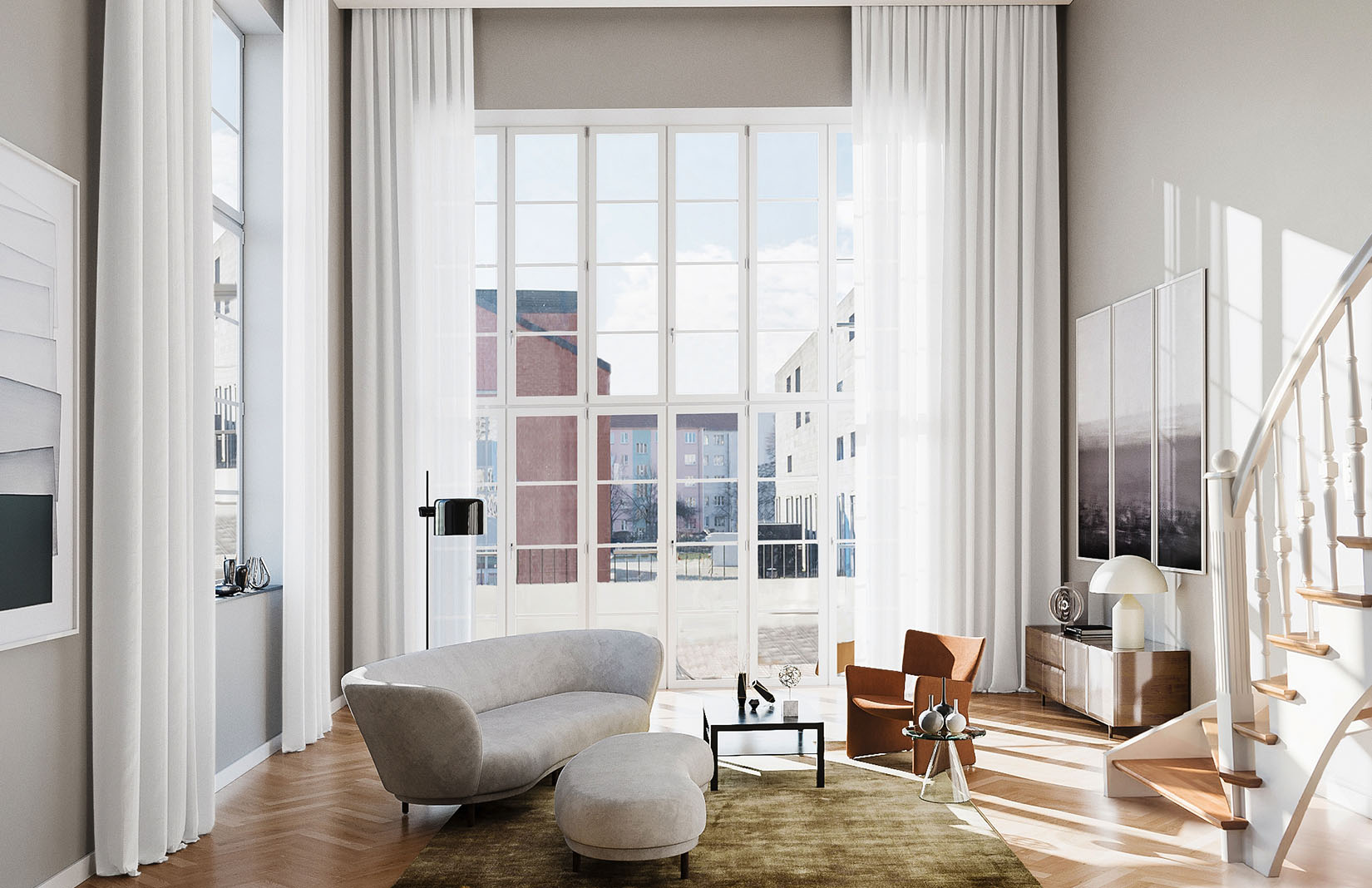 6 rooms; €1.1m via Fantastic Frank
This eco-home was designed by Architekturbüro MüllersBüro and built completely out of timber – the first multi-storey residential dwelling of its kind in Germany. It's interiors have been given a classical spin, in keeping with its Wilhelmine neighbours, and it features a towering living room with 5.5-metre-high ceilings. Take a closer look.