This brightly coloured Corsican villa by Jean-Claude Mazet features curving surfaces and tubular porthole windows inspired by the organic architecture movement.
Mazet built Villa Guardia in 1974 on a hilltop overlooking the sea, a 15-minute drive from Porto Vecchio. There's nary a straight line to be seen inside its cavernous spaces, which were designed using the Golden ratio.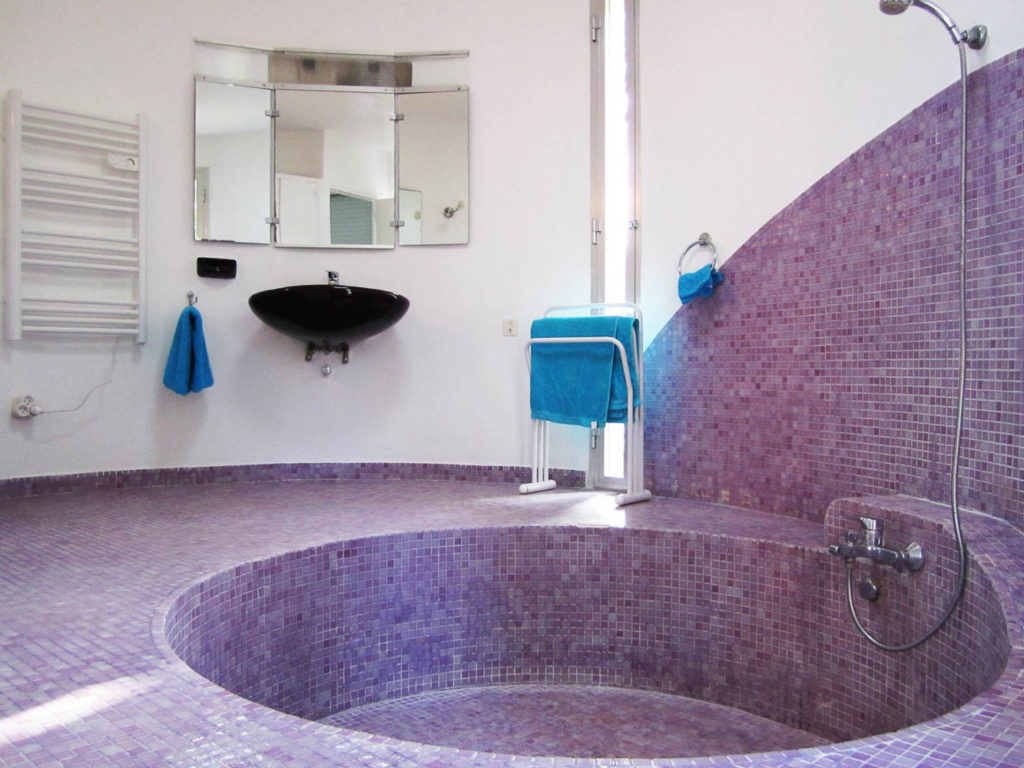 The centrepiece of the 500 sq ft island property – on the market via Architecture for sale for €1.165m – is a swooping circular living room, complete with sunken seating area and hearth. A dining room and mezzanine lounge branch off this central space, the latter reached by a skeletal floating staircase.
Inside the home, the 70s are very much alive and kicking, as seen from the earthy brown floor tiles and a bright purple bathroom suite. The three-bedroom house is also painted a Flintstones-style orange hue, which – love it or hate it – sets it apart from the surrounding tree canopy.
Villa Guardia sits in 13,000 sqm of gardens, descending down to the sea. Landscaped by a botanist, they include species of Mediterranean, African and American plants.
Read next: Ibizan holiday homes to rent this summer