Not Vital's SCARCH exhibition blurs the boundaries between sculpture and architecture, bringing striking aluminium structures to Hauser & Wirth's Somerset outpost.
The show brings together five decades of the Swiss artist's work, comprising mixed-media pieces, portrait sculptures, and several larger installations.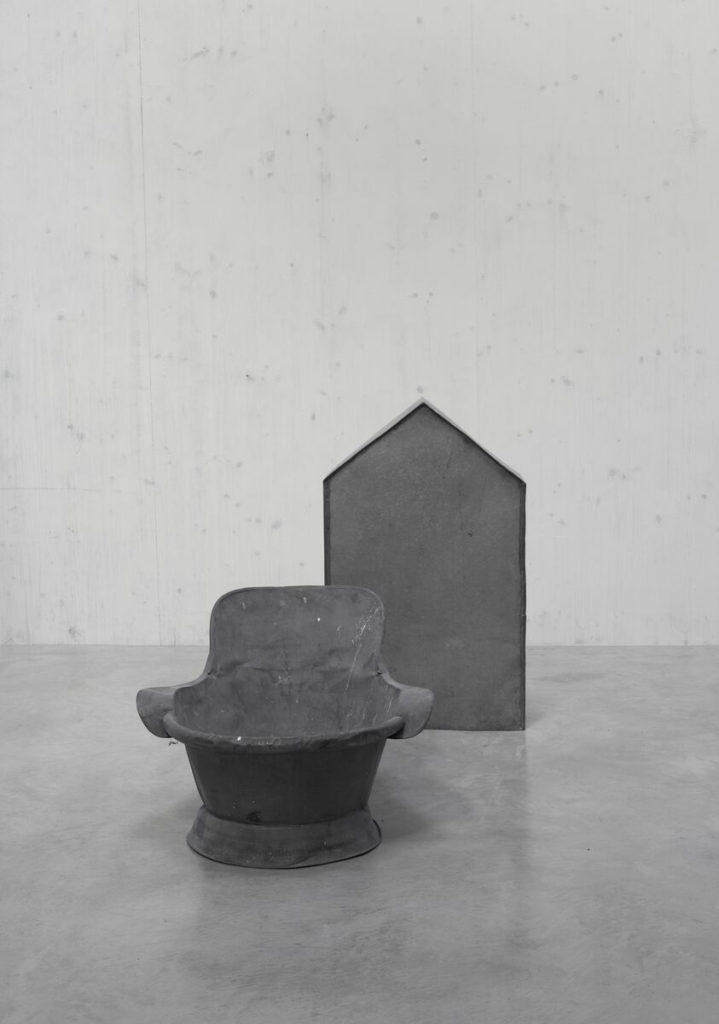 Inside the Threshing Barn, visitors can see an aluminium version of Vital's 'House To Watch the Sunset' – editions of which have appeared in Niger, Brazil and Switzerland. The artist replicates the size and shape of the building in each new location but creates it using site-specific materials.
Not Vital's links to architecture can be seen elsewhere in the exhibition with his '100 Architects' installation, which features 101 granite portraits of key cultural figures.
SCARCH continues outside the gallery, where Not Vital has installed a trio of stainless steel hay bales, as well as a steel and ceramic tower – titled, 'Cannot Enter Cannot Exit' – with entrances that are too small for humans to fit through. The exhibition is open until 4 May.