Documentary New Town Utopia hits UK cinemas this month, exploring Britain's experiments with post-war planning and casting Basildon in a starring role.
Originally intended as an 'overspill' to help ease a crowded London, Basildon was among the first wave of England's post-war 'new towns' – testbeds for new architecture and design that would shape a different kind of citizen, imbued with civic pride and culture.
New Town Utopia, directed by Christopher Smith, uncovers the outcome of these progressive ideals, 60 years on. Through a series of interviews with local artists, the director explores the influence of austerity, and the way Basildon's Brutalist architecture and environment has impacted the lives of its inhabitants.
'I grew up in the town next door and spent a lot of time there when I was younger,' says Smith. 'It was different to anywhere else I know – the textures, estates, concrete and public art. It always felt both alien and interesting.'
Eschewing the testimonies of architects and planning experts, Smith tells the town's story from the perspective of local artists, poets and musicians who live there. Interview footage is cut with eye-level shots of the town, to give viewers the sense of being immersed in its everyday life.
'The relationship between individuals and communities with their environment is so complex, reciprocal and determined by external forces,' says the director. 'New Town Utopia tries to understand this one place from a certain perspective. In doing so it hopefully tells us something about Britain's social history.'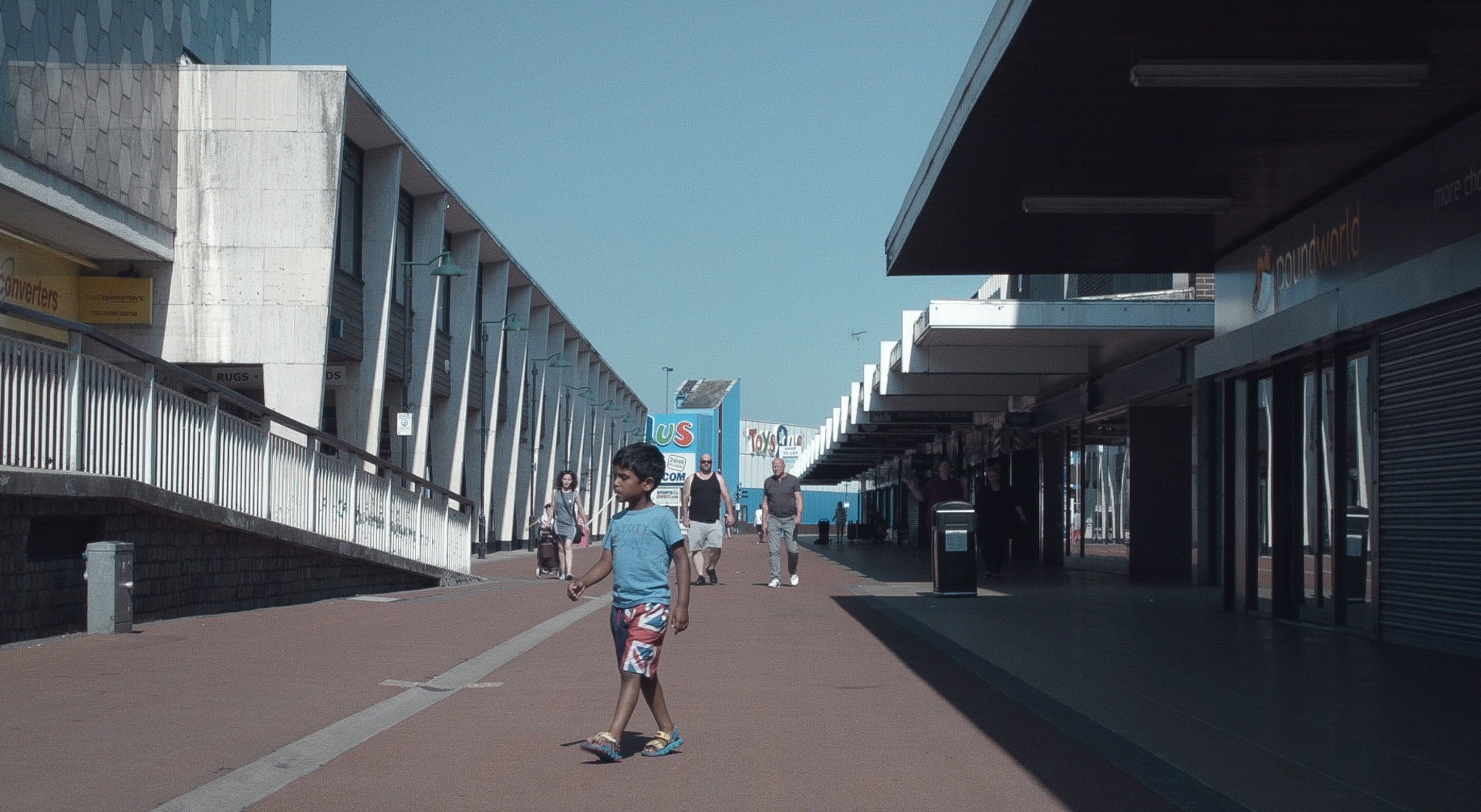 As Basildon approaches its 70th birthday, what does the future hold for this not-so-new town?
'I look at the town with a sense of optimism and concern,' he says. 'It's growing fast as many leave London to find cheaper housing to rent in commuter towns. There are also some new developments that have been inclusive in their planning and are ambitious in their plans to regenerate the high street and Laindon. The concern is that, like every town, it will have to adapt to changing world and changing behaviour.'
The film is being screened at London's Barbican and Picturehouse Central cinema, as well as independent cinema around the UK throughout May.
Read next: Space, hope and Brutalism – explore England's post-war architecture