Artist Bruce Munro has created a kaleidoscopic field of colour in California, occupying a 15-acre valley above the wine town of Paso Robles.
Field of Light at Sensorio comprises 58,800 lollipop-shaped LEDs which are lit by fibre-optics. It is the artist's most substantial work to date and took several years to create, with each element powered by the sun. Together, the LEDs takes on the appearance of a super bloom during the day and a Northern Lights type spectacle at night.
Speaking to Travel + Leisure, Munro said: 'I work in light, but it's not about the light, it's about emotions,' he said. 'I feel that we're in a moment of history when we have to start questioning our values and getting back to basics. I hope that, in a small way, my installation helps guide you toward the clear sky, literally and otherwise.'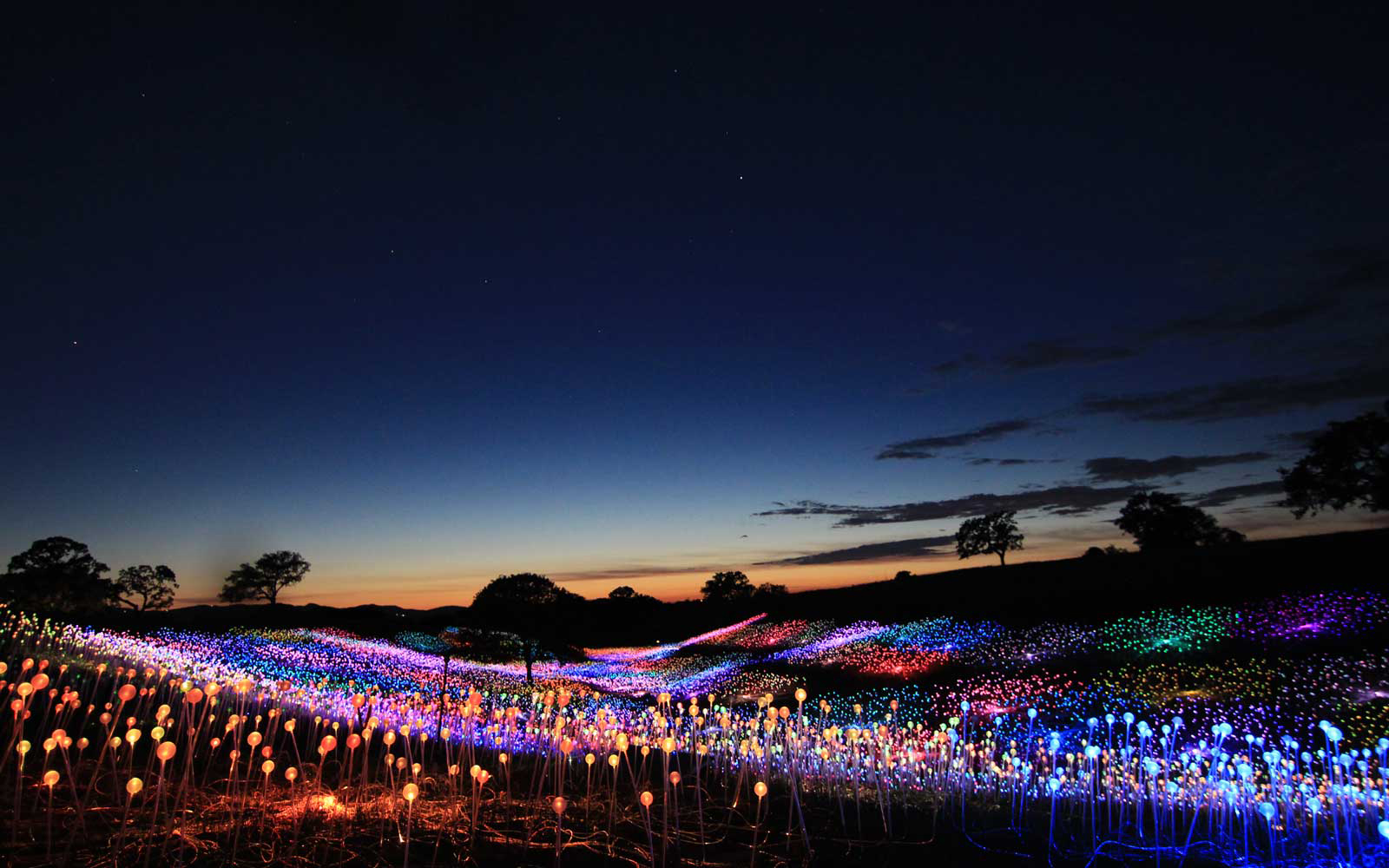 The light installation opens to the public on 19 May and will run Wednesdays through – Sunday until January 2020.
Read next: Snarkitecture's new installation puts a spin on the classic 'funhouse'