The modernist ideals of Frank Lloyd Wright, Mies van der Rohe and the De Stijl movement have been fused together to create this single-storey midcentury home near Rye, East Sussex.
On sale for £2.25m via The Modern House, the three-bedroom house, designed by John Schwerdt in 1964, has a geometric abstract exterior and a cross-plan layout, which echoes Mies van der Rohe's Brick Country House.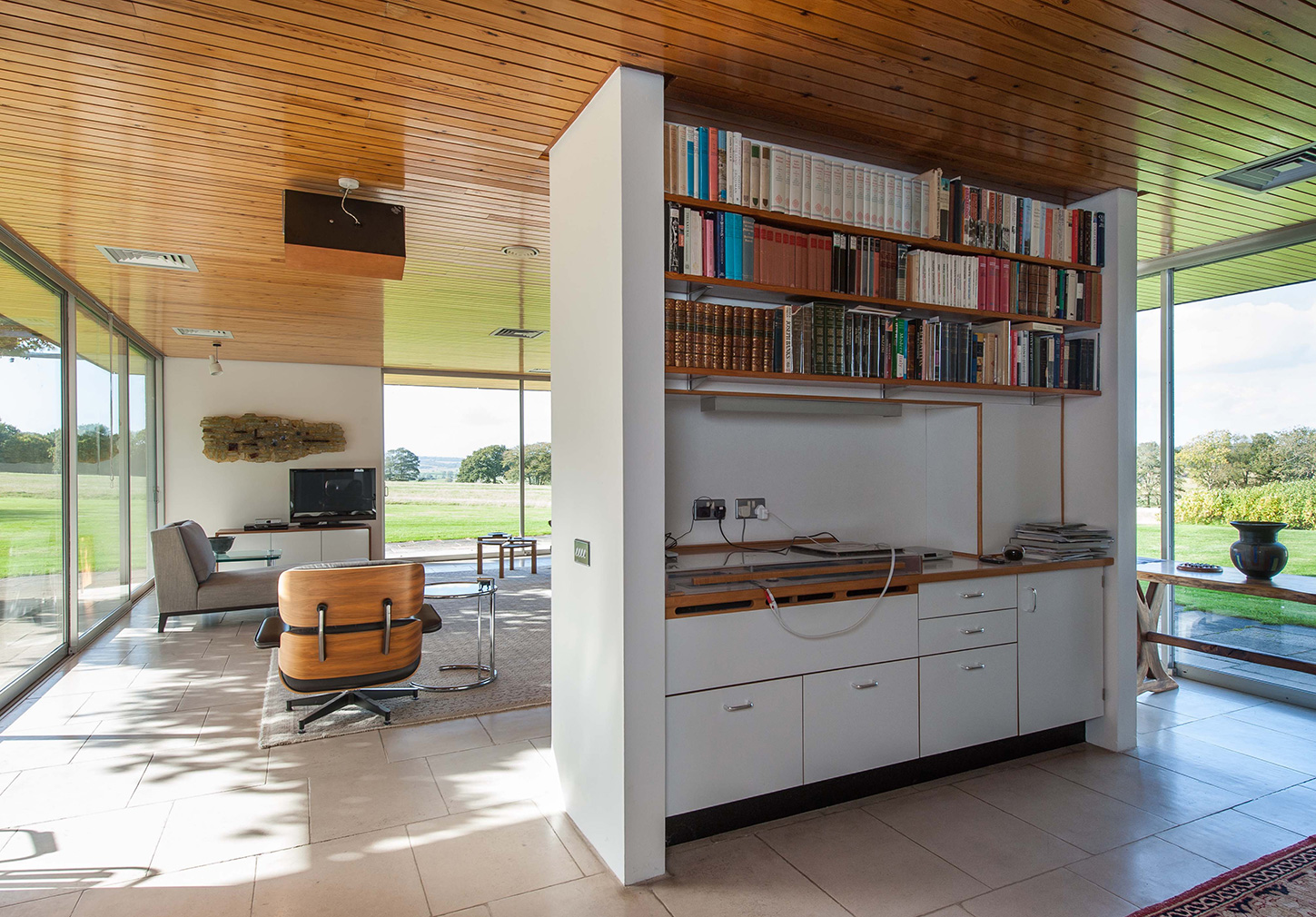 Retaining most of its 1960s features, it has changed little from Schwerdt's original design. According to Historic England, he employed a 'deliberately low-key modern style to house works of art' for its first owner.
Its geometric layout and full-length windows create sightlines into other parts of the house, emphasising the open feel within the East Sussex property while linking it to the outside: it is set in 68 acres and is surrounded by Sylvia Crowe-designed gardens.
The living room has just two solid brick walls – the rest are made of glass and offer almost panoramic views of grounds that surround the listed home. External walls extend into the gardens, further enhancing its connection to the outdoors.
Read next:  Historic Buckinghamshire home with sunken garden lists for £1.5m