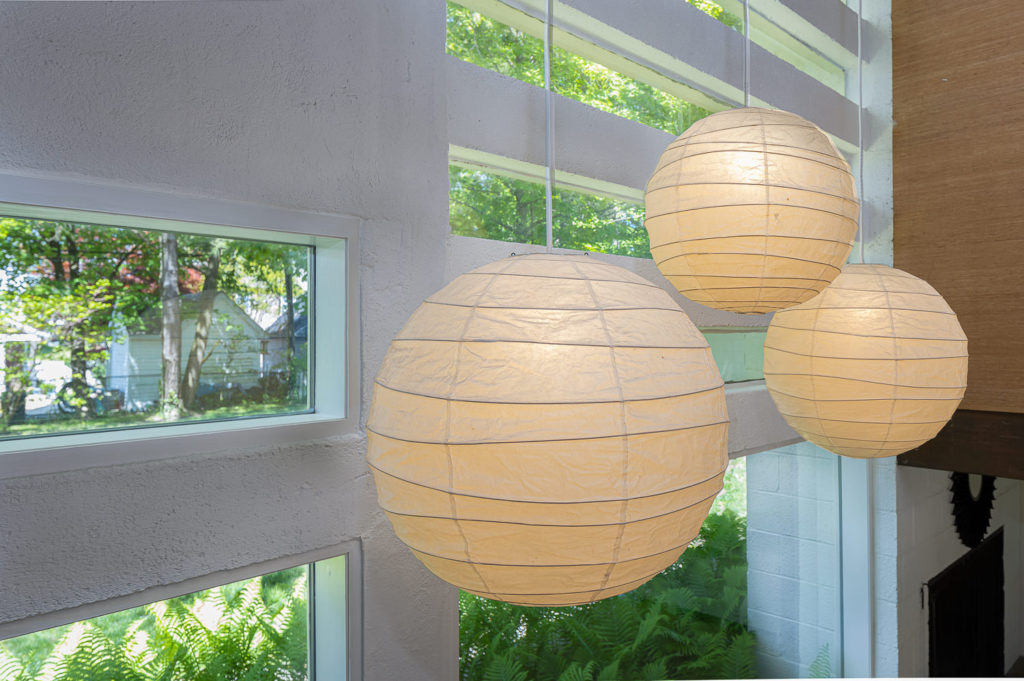 Carner House has no shortage of classic midcentury features from the baby blue bathroom tiles to the teak kitchen cabinets.
The glass and concrete Philadelphia property was designed by architect Frank Weise, who studied under Bauhaus founder Walter Gropius and Marcel Breuer, and was responsible for several properties in the Philly suburbs.
Carner House was completed in 1951 and features one of Weise's trademark elements – ribbon windows that wrap around the front of the two-storey home. Together with a bank of sliding glass doors at the rear, they flood the home's 20-ft high living space with light.
Much of the three-bedroom property's original woodwork remains in place, alongside existing Isamu Noguchi pendants – which hang next to a fern-lined window. The current owners have decided to leave the period bathrooms and kitchen intact – albeit updated with new appliances – but have given the bare concrete walls an upgrade by installing cork panels for extra insulation.
Carner House is listed with Philadwellphia for $449,900.