Few cities have such rich architectural tapestries as London. In addition to its Victorian and Georgian architecture, the British capital has a rich cache of midcentury modern homes, thanks to a building boom during the postwar period, with architects such as Eric Lyons leading the charge to rebuild the bomb-damaged city.
Many of these midcentury modern London homes have been preserved intact. Here are three of the best on the market right now.
Farquhar Road, Dulwich
4 bedrooms; £880,000 via The Modern House
Austin Vernon & Partners designed this light-filled, four-bedroom townhouse on the Dulwich Estate, which is reached by a pedestrianised walkway across a gated front courtyard. The midcentury modern London home retains a cache of original 1960s features including exposed brickwork and parquet flooring, and its flowing ground floor layout has also been maintained.
More subtle midcentury details include wooden handrails, while the kitchen has been updated in keeping with the building's Modernist heritage.
William Wilkinson designed townhouse, Enfield
6 bedrooms; £1,450,000 via Purple Bricks
William Wilkinson designed this flat-roofed midcentury London home in 1970 when he was working as Enfield Council's chief planning architect. The floor plan and layout of the six-bedroom detached house stay true to his original vision. Wooden ceilings have also been retained, and original brickwork left in its raw state. Rooms all have large windows overlooking the gardens of the London property.
Fieldend III home, Twickenham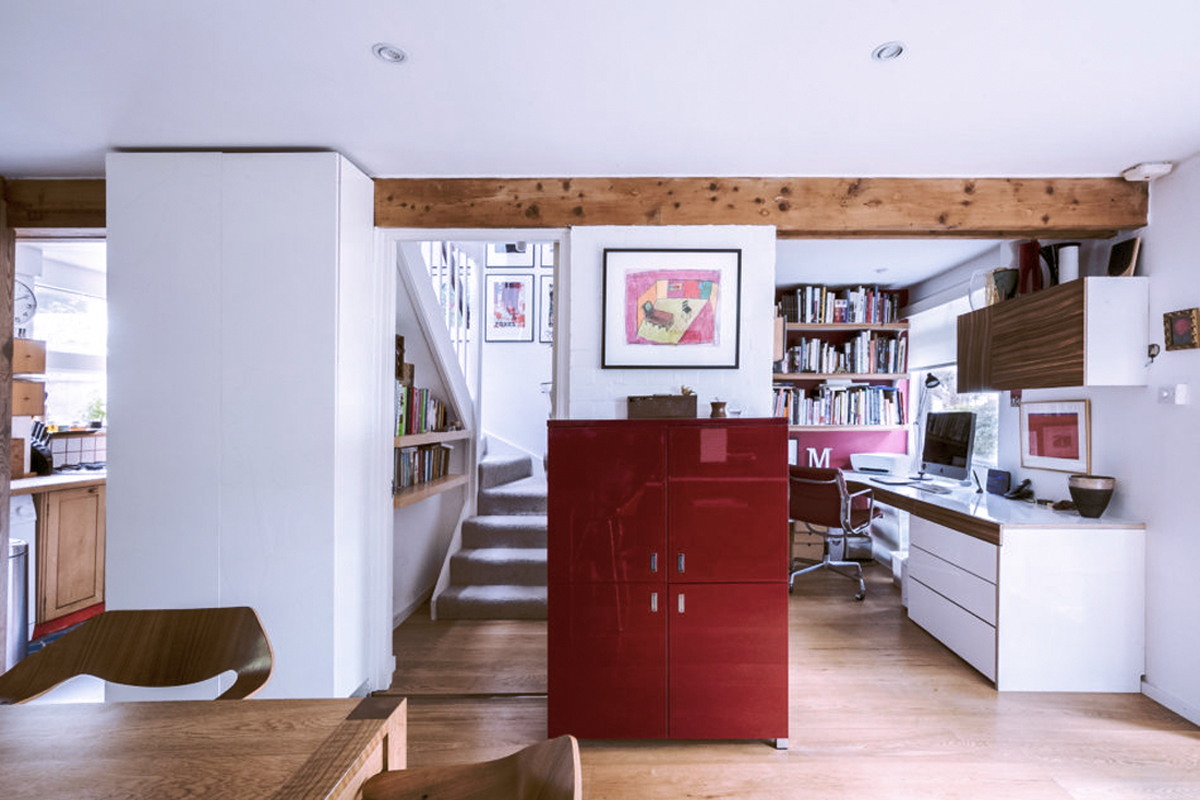 3 bedrooms; £850,000 via The Modern House
Span Estates are among the most coveted midcentury real estate in the country. The company was co-founded in the late 1940s with architect Eric Lyons designing over 73 of its developments across the UK. Strawberry Hills' Fieldend Estate is among his most popular. It has been designated a Conservation Area for its architectural merit and the way it fosters community. This three-bedroom home has been gently modernised but retains all its key Span features, including a largely glazed front and rear facade. The ground floor comprises a living room, study and open plan kitchen, which leads onto a decked garden and summer house. The roof and skylight were updated last year, but the staircase is original.
Read next: 10 of the most unusual London homes for sale right now