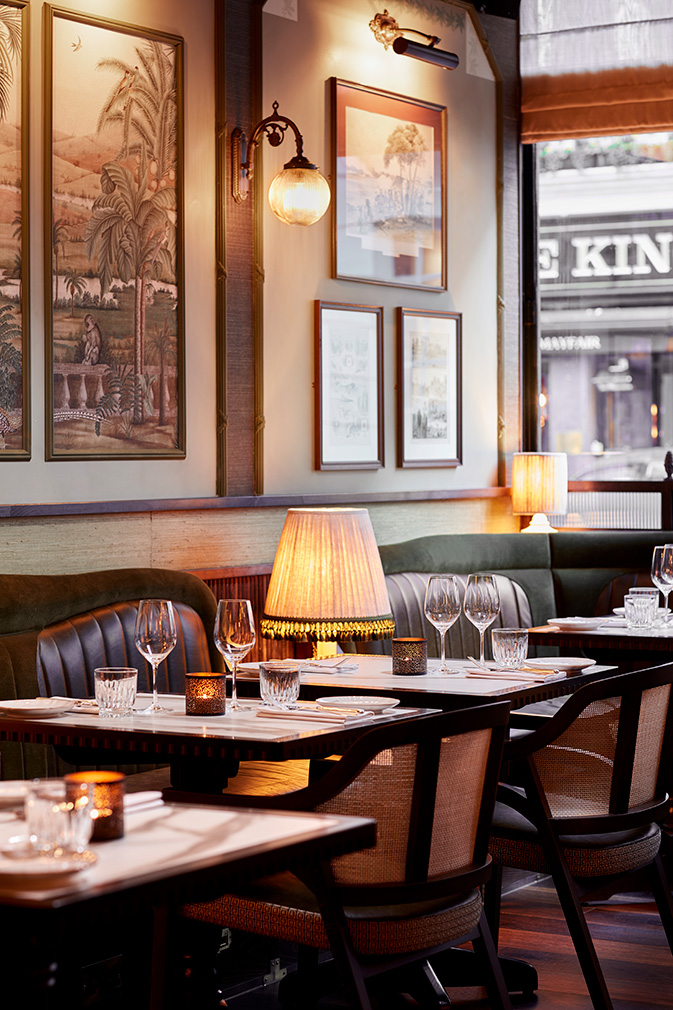 Dark wood, glowing table lamps and leather banquettes transport diners at London's Gymkhana back to the days of colonial India's high society clubs.
The London restaurant has opened its doors in Mayfair after a full refurb of its interiors led by Samuel Hosker, Design Director at JKS Restaurants. They bring together a mix of influences, from the mansions of Kolkata and Pondicherry to Edwardian-inspired furniture.
Eagle-eyed diners will spot the more subtle references – such as the wooden joinery that points to luggage trunks from the British India era. Cut glass wall lamps have been sent straight from Jaipur, while Indian carpets and artwork introduce some extra pattern and colour.
Guests looking for some extra space can head straight to the private dining vaults, which are drenched in rich reds and blues. Soak up the colour and order from a menu of classics including kid goat methi keema and wild muntjac biryani, accompanied by a pink gin – served with the restaurant's own tonic.
42 Albemarle St, Mayfair, London W1S 4JH, United Kingdom