Landscape architect Bill Davies commissioned this 1950 home as his own 'liveable treehouse', perching on a hillside plot overlooking Los Angeles.
He tapped midcentury architect John Kewell to build the cantilevered post-and-beam dwelling. The Silver Lake property at 2317 Bancroft Avenue has a low lying, timber-clad exterior that leads into cabin-like interiors.
Floor-to-ceiling glass in the living room frames vistas of Silver Lake Reservoir and the Hollywood sign while timber walls and floors lend a rustic vibe that's tightened via contemporary furnishings.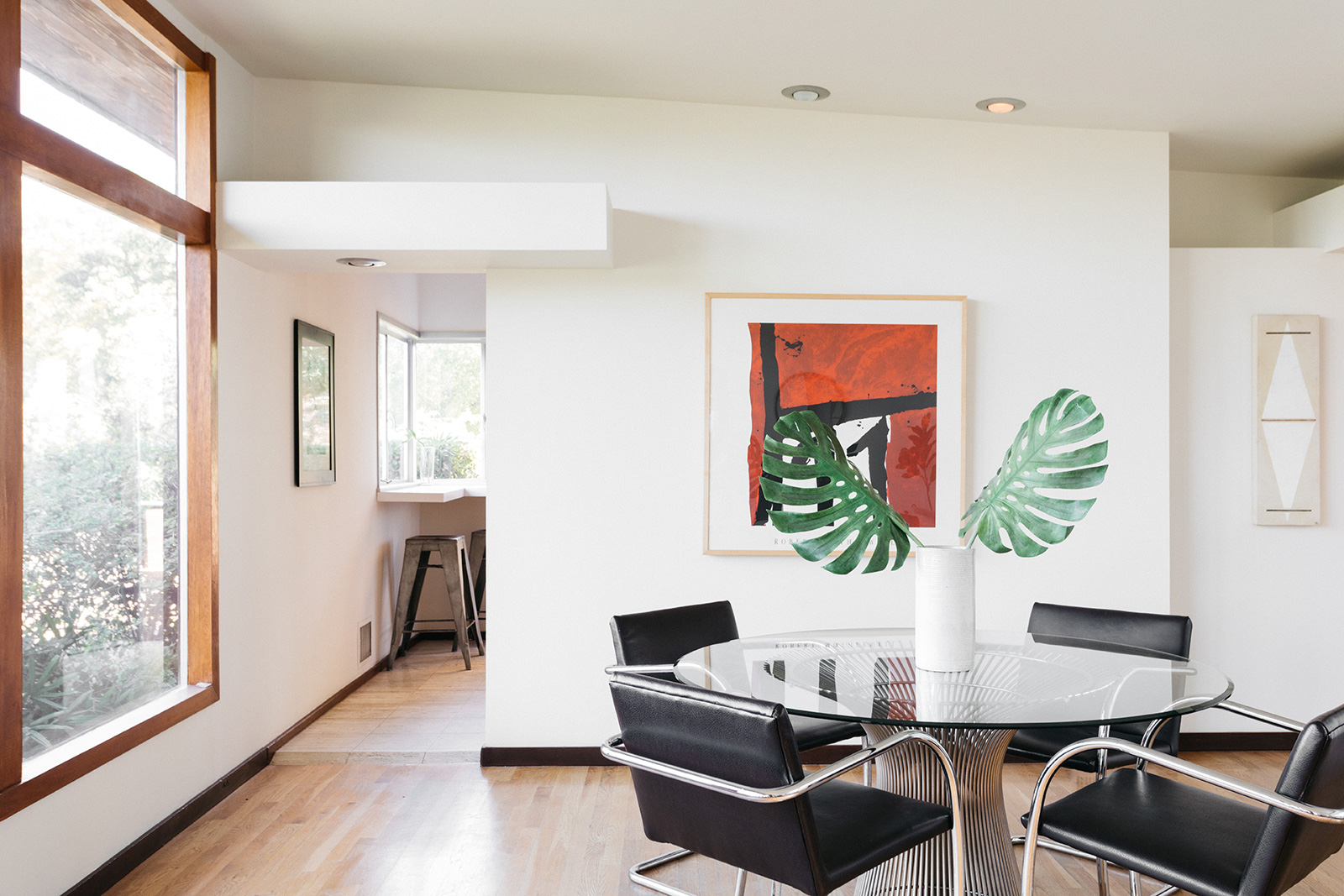 The Davies Residence is on the market via Joanna Suhl and Bobby Rodriguez of Compass for $1.175m. As well as two bedrooms, the Los Angeles property has extensive decking and landscaped gardens that bed into the canyon.
Read next: Paul Rudolph's Walker Guest House is for sale in Florida