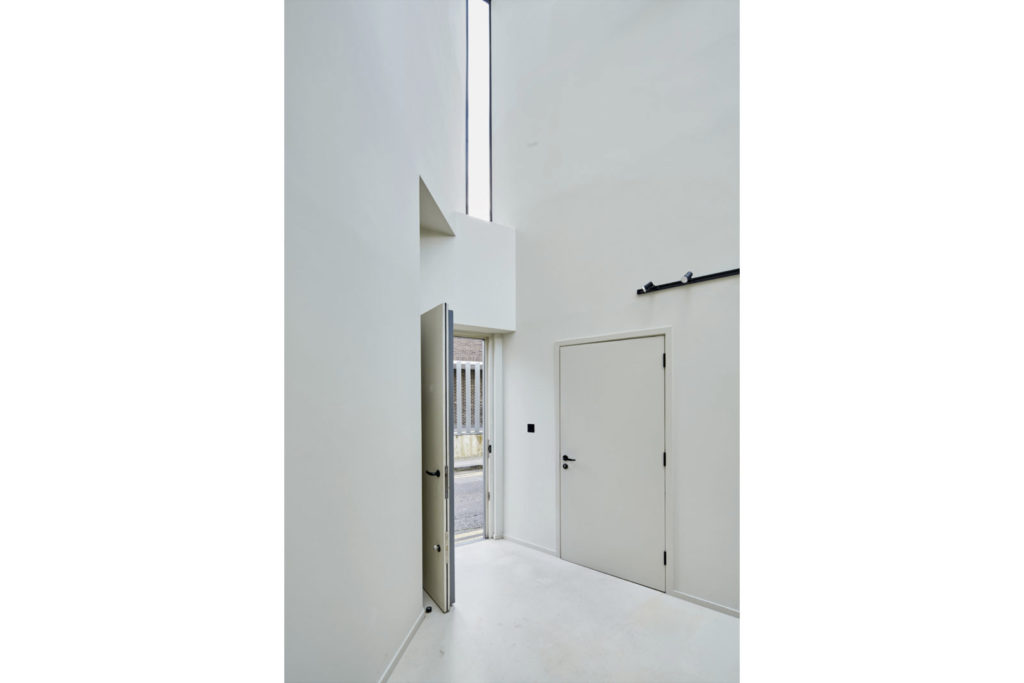 Foley house on London's Bermondsey Street throws out the rulebook when it comes to conventional spaces – the live/work space is filled with surprising volumes that play with scale and material.
Hampson Williams Architects' designed the award-winning London property – on the market via The Modern House for €950,000 – which involved refurbishing an existing post-war building and extending it across three irregular levels. The superstructure was built with cross-laminated timber and took just two weeks to erect on the site.
Says the practice: 'Externally there is a simple white box industrial appearance with robust materials and clean lines. Internally, these clean lines are continued, and planes are created, but using softer natural timber alongside industrial materials giving a more residential feel and warmth to the spaces.'
A triangular living room branches off from the double-height entrance. Its size is exaggerated by a skylit ceiling and crisp white walls, while a winding stairs access dining room and kitchen, fitted with timber walls.
These cabin-like spaces have unusually angled ceilings while, vast windows peek onto the surrounding rooftops.